Peter Kassig video: Police investigate reports British student Nasser Muthana was involved in Syrian soldier mass execution
Muthana's father has denied his son was among 16 jihadists in beheading video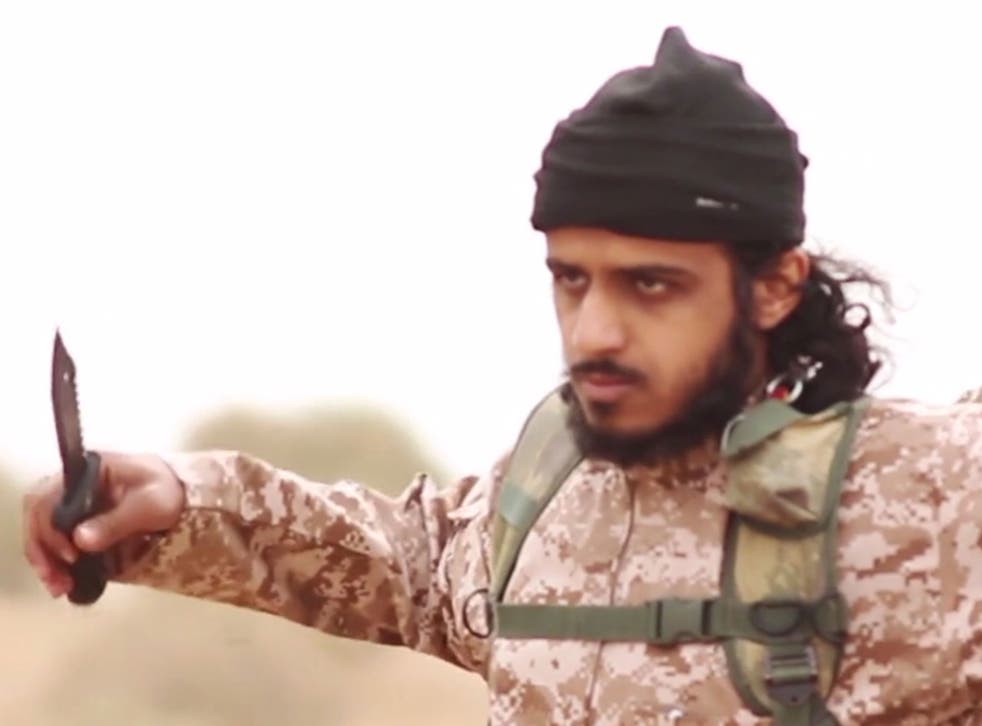 Police are investigating reports an aspiring medical student from Cardiff is among Britons who appeared in an Isis video showing the mass execution of 17 Syrian servicemen and an American hostage.
Nasser Muthana was thought to be one of the Islamic State militants who seen in a 16-minute video showing the brutal execution of US aid worker Peter Kassig.
His father Ahmed Muthana said his son should be killed if it is proven he did take part in the executions, telling The Evening Standard: "A head for a head." However, Mr Muthana later expressed doubt it was his son in the video, telling the BBC: "It doesn't look like him, much difference. This one's got a big nose, my one has a flat nose."
He added: "I don't believe it's him. I haven't seen the video. I have just seen pictures. I took a closer look and it doesn't look like him."
Muthana and his 17-year-old brother Aseel left Britain and travelled to Syria last year to fight for Isis (also known as Islamic State).
He previously appeared in the 13-minute 'There is No Life Without Jihad' propaganda video explaining his motivation for going to fight with the militant group.
Muthana's father was not sure if he believed it was his son in the video after being shown a still from the footage but said the image "resembled" Muthana.
He described struggling to imagine his son involved in such atrocities, adding: "He must be mentally ill — either that or there is something else not right".
Timeline: The emergence of Isis

Show all 40
Mr Muthana said the impact on his family had been "very difficult". He said: "It's like somebody takes a part of you. How do you feel if somebody takes your hands. These kids are doing bad things".
"Cardiff has a strong and peaceful Islamic community which has long distanced itself from the extremist views reported."
Register for free to continue reading
Registration is a free and easy way to support our truly independent journalism
By registering, you will also enjoy limited access to Premium articles, exclusive newsletters, commenting, and virtual events with our leading journalists
Already have an account? sign in
Register for free to continue reading
Registration is a free and easy way to support our truly independent journalism
By registering, you will also enjoy limited access to Premium articles, exclusive newsletters, commenting, and virtual events with our leading journalists
Already have an account? sign in
Join our new commenting forum
Join thought-provoking conversations, follow other Independent readers and see their replies