PR firm accused of helping Saudi Arabia 'whitewash' its human rights record
Exclusive: Agency deleted reference to client after challenge from human rights group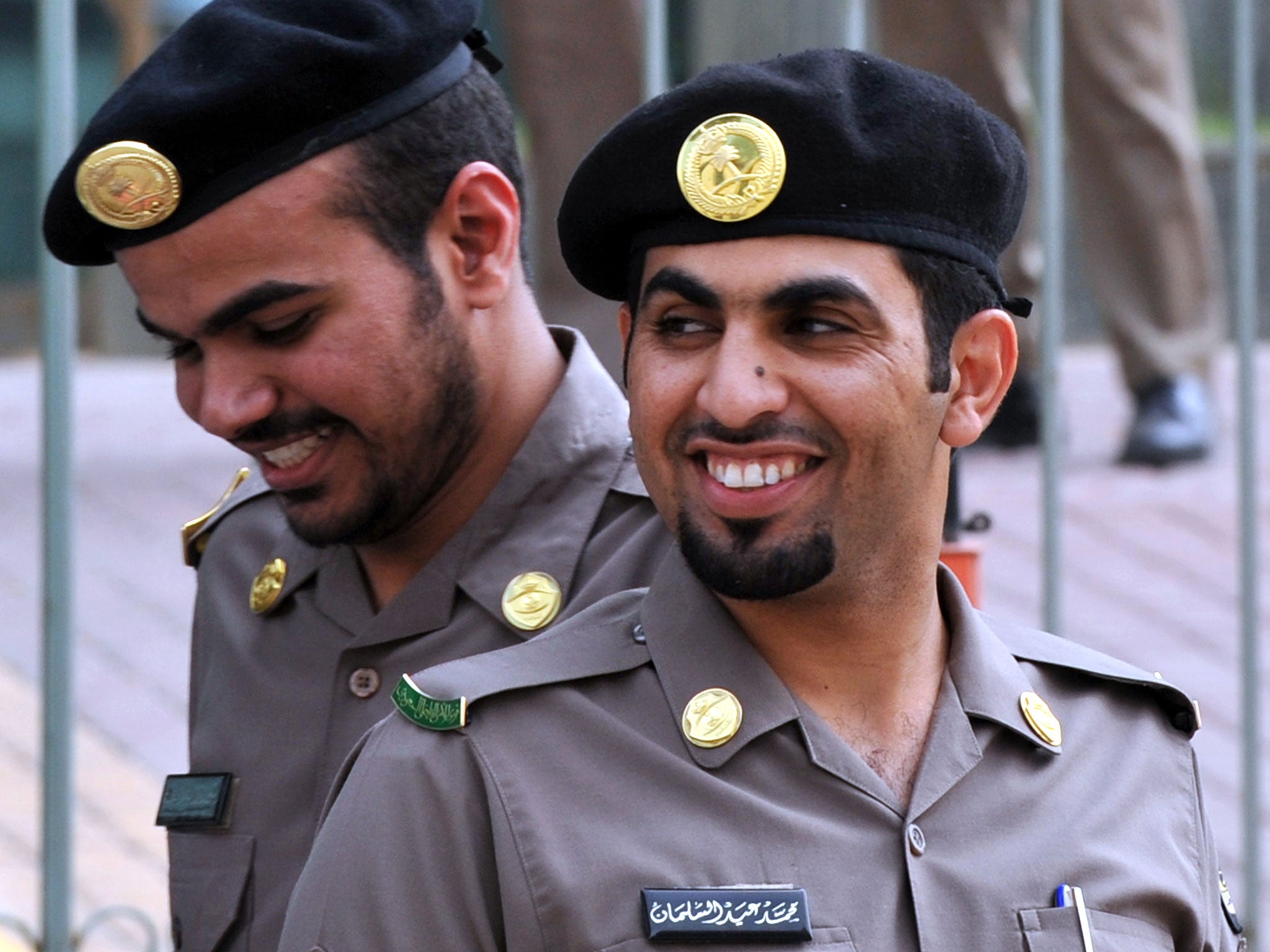 One of the world's largest advertising agencies has been accused of helping Saudi Arabia "whitewash" its record on human rights following the kingdom's largest mass execution for more than 30 years.
A US subsidiary of Publicis Groupe, the French media conglomerate that owns UK brands such as Saatchi & Saatchi, distributed an article in which the kingdom's foreign minister Adel bin Ahmed Al-Jubeir implicitly attempted to justify the execution of 47 people.
A number of political protesters and at least four juveniles are believed to have been among those killed in January. Human rights groups are increasingly worried that three more juveniles – including Ali al-Nimr, who was sentenced to death aged 17 for taking part in a pro-democracy protest – are due to be executed imminently.
But in an opinion piece published by the US magazine Newsweek a month after the killings, Mr Al-Jubeir argued that they were part of Saudi Arabia's fight against terrorism. The kingdom had "arrested extremists within its borders, tried them before specialised courts and imposed the ultimate penalties on those convicted", he wrote. The article – entitled "The Saudis Are Fighting Terrorism, Don't Believe Otherwise" – was distributed by Qorvis MSLGroup, a subsidiary of Publicis that has been working with Saudi Arabia for more than a decade.
On its website, the company stated that its work for the kingdom included "media relations, advertising, government relations, grass-roots action and online communications".
However, shortly after the UK-based human rights group Reprieve wrote to Publicis raising concerns about the Newsweek article last month, the section about Saudi Arabia disappeared from the Qorvis website.
A cached version, seen by The Independent, said the firm's work "has effectively served to strengthen the 80-year relationship between the Saudi and American people and governments".
In its letter to Publicis CEO Maurice Levy, Reprieve accused Qorvis of helping the Saudis "whitewash serious human rights abuses" by distributing Mr Al-Jubeir's article, warning that the firm was "dangerously close to helping the Saudi Government defend the execution of non-violent political opponents".
Reprieve also pointed out that the actions of Qorvis appeared to undermine Publicis's public statements on corporate social responsibility. The firm has pledged to "support and respect the protection of internationally proclaimed human rights" and ensure it is "not complicit in human rights abuses".
Donald Campbell, director of communications at the human rights group, said: "It is hard to square Publicis's claim that it is committed to human rights principles with its work for the Saudi Arabian government. The Saudi authorities have a record of torturing and executing those that attend political protests – even children. Yet one of Publicis's subsidiary companies is helping to defend the country's supposed 'reforms' in the media, as well as the Saudi government's use of 'the ultimate penalty' against those convicted in its deeply unfair courts."
He continued: "Publicis's response to questions over this work seems to have been to bury its head in the sand – it is notable that nearly all mentions of their subsidiary Qorvis's work for the kingdom have disappeared from its website since these concerns were raised. Instead of trying to sweep all this under the carpet, Publicis must carry out a comprehensive review of whether its work for the Saudis is compatible with its publicly stated human rights principles."
In response to Reprieve, Publicis general counsel Joseph LaSala said: "As a general matter, it is our policy not to publicly comment on work we perform for our clients, except to the extent the law requires us to do so. I respectfully suggest that you address your specific concerns regarding the behaviour of Saudi Arabia to that government."
In a statement, Qorvis MSLGroup said: "As a matter of policy, MSLGroup does not comment publicly on the specific work we do for our clients. We stand by our ethics and integrity and the work we do with all of our clients."
Spin machine: The Saudi PR offensive
Last summer, Saudi Arabia's US embassy launched the website Arabia Now, which it described in a press release as an "online hub for news related to the Kingdom". The site carries positive articles and blogs about Saudi culture, its fight against terrorism – and economic development.
Saudi Arabia is also active on Twitter. In the wake of the mass executions in January, one of its government-run accounts on the social network released an English-language video and infographic describing the Shia political dissident Nimr al-Nimr – one of those killed – as a "sedition instigator".
Last month, Saudi ministers mounted a lobbying campaign ahead of a European Parliament vote calling for an arms embargo to be imposed against the Kingdom in light of its involvement in the conflict in Yemen. Despite many MEPs receiving a four-page letter from the Saudi ambassador to Brussels making the case for military intervention, the amendment was passed.
Chris Green
Join our commenting forum
Join thought-provoking conversations, follow other Independent readers and see their replies