Syrian president Bashar al-Assad to visit Kim Jong-un in North Korea
'I am going to visit North Korea and visit His Excellency Kim Jong-un,' Mr Assad said
Peter Stubley
Sunday 03 June 2018 15:09 Comments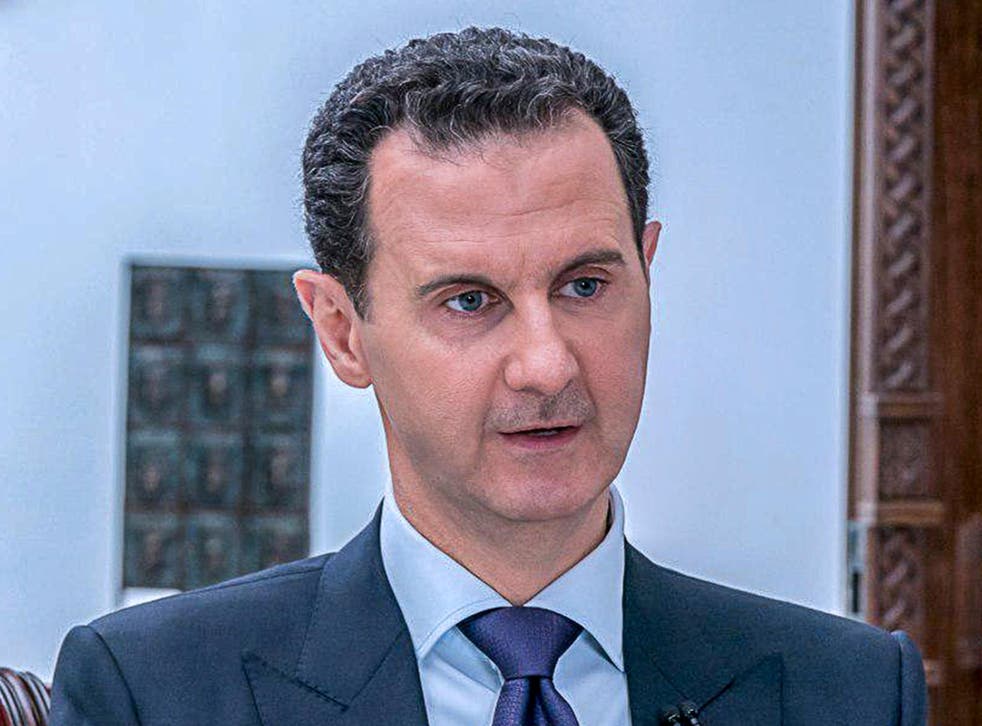 Syrian president Bashar al-Assad is to meet Kim Jong-un in North Korea, according to state media in Pyongyang.
Mr Assad announced the visit during a meeting with the North Korean ambassador – but did not set a date.
The two "rogue states" have strengthened ties in recent years while facing international pressure over the Syrian civil war and the North Korean nuclear weapons programme.
North Korea has been accused by United Nations experts of sending equipment to Syria that could be used in the production of chemical weapons.
The US and UK launched airstrikes against the Syrian regime in April in response to a gas attack which reportedly killed dozens of people in Douma, just outside of the capital Damascus.
Syria opened a park named after Kim's grandfather Kim Il-sung "to mark the 70th anniversary of Korea's liberation" in 2015.
North Korea's ambassador was quoted on that occasion as saying he was confident that Syria would "achieve the final victory in its fight against aggression".
President Assad used the same phrase during a meeting with North Korean ambassador Mun Jong-nam on 30 May this year, according to the Koran Central News Agency (KCNA).
"I am going to visit the DPRK [Democratic People's Republic of Korea] and meet HE [His Excellency] Kim Jong-un," Mr Assad was quoted as saying.
"The world welcomes the remarkable events in the Korean peninsula brought about recently by the outstanding political calibre and wise leadership of HE Kim Jong-un.
"I am sure that he will achieve the final victory and realise the reunification of Korea without fail.
"The Syrian government will as ever fully support all policies and measures of the DPRK leadership and invariably strengthen and develop the friendly ties with the DPRK."
Mr Kim has not hosted a foreign leader in Pyongyang since becoming leader in 2011 but has recently met the Chinese president Xi Jinping and South Korean president Moon Jae-in.
World news in pictures

Show all 50
He is expected to meet US president Donald Trump in Singapore on 12 June.
The US president had cancelled the summit after North Korean officials called vice president Mike Pence a "political dummy".
Negotiations restarted earlier this week and on Friday a letter from Kim Jong-un was hand delivered to Mr Trump at the White House.
Register for free to continue reading
Registration is a free and easy way to support our truly independent journalism
By registering, you will also enjoy limited access to Premium articles, exclusive newsletters, commenting, and virtual events with our leading journalists
Already have an account? sign in
Join our new commenting forum
Join thought-provoking conversations, follow other Independent readers and see their replies