Prisoner X: Ben Zygier was 'Israel's biggest traitor' and 'betrayed prized Mossad agents to Hezbollah'
He is thought to have leaked damaging intelligence to Hezbollah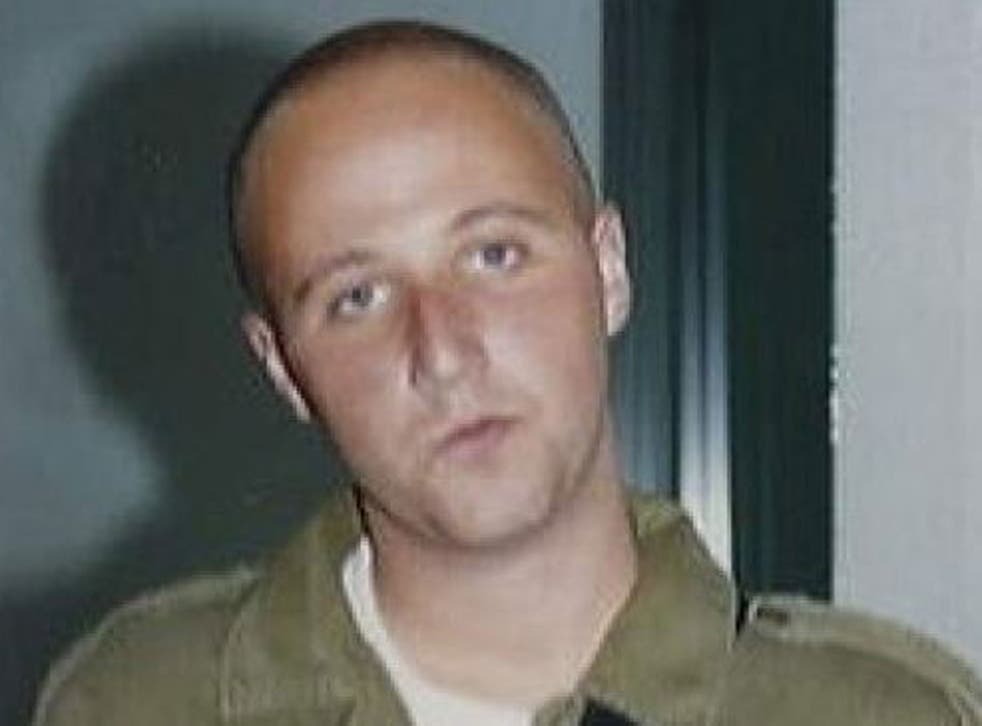 Prisoner X, the Mossad agent who hanged himself in Israel's highest security prison two years ago, was the country's "biggest traitor" according to a new investigation into why he was held in secret by the Jewish state.
Israel has consistently refused to comment on the case of Prisoner X, later identified as Ben Zygier, whose actions were deemed so serious that even his guards were unaware of his name when he was held in solitary confinement in 2010. But a new probe into his case has revealed that Zygier was a "Zionist turned into a defector" after he handed over the names of two prized Lebanese spies, who were also working for Israel, to Hezbollah.
The two men – Ziad al-Homsi and Mustafa Ali Awada – were arrested in May 2009 in Lebanon and are currently serving long prison sentences.
The investigation by the German news magazine, Der Spiegel, and Australia's Fairfax Media, claims that an ambitious Zygier had grown tired and frustrated of his work with Mossad and had quit in 2008 after becoming tired of being placed in companies trading with Iran and Syria – a typical assignment for agents with dual nationalities. Zygier was born and grew up in Australia before moving to Israel in the late 1990s.
The unnamed official said that while Zygier was "extremely sharp", he lacked focus. When Zygier's work with one company became erratic and it was decided "to let him go," which led him to a mundane desk job in Tel Aviv. At this point, in order to get back into favour, it is alleged that Zygier set about working on his own projects without the knowledge of his superiors.
"Zygier wanted to achieve something that he didn't end up getting," an Israeli official familiar with the probe into the Zygier case told Der Spiegel and Fairfax. "And then he ended up on a precipitous path. He crossed paths with someone who was much more professional than he was."
It appears that despite having the intention of turning a high-level European Hezbollah operative into a double-agent, Zygier was himself played. To prove his credentials to his contact Zygier gave up classified and damaging Mossad intelligence – including the names of the two Lebanese agents. He thought he was providing as a way of encouraging the Hezbollah contact, but in fact the man had no intention of changing sides. It is not known if Zygier received anything in return.
Zygier, who left Mossad and moved back to Melbourne in 2008, was eventually arrested by the Israelis in February 2010, when he was charged with numerous security offences and placed in a solitary confinement cell originally designed for the killer of former Israeli Prime Minister Yitzhak Rabin, Yigal Amir.
When he was arrested, Zygier was carrying a compact disc loaded with more intelligence files that he might have planned to pass on to his Hezbollah contact, the Sydney Morning Herald reported.
Zygier died in prison on 15 December 2010, hanging himself in his cell despite being monitored around the clock by prison staff. His lawyers have said that despite facing at least a decade behind bars the 34 year-old did not appear suicidal.
Bob Carr, Australia's foreign minister, has confirmed Zygier was working for the Israeli government but stopped short of confirming he worked for Mossad.
Israel has confirmed Zygier's identity but has refused to comment on any details in the case, including that he was a Mossad agent. In the six weeks since the story was broken by the Australian television network, ABC, various theories about Zygier's proposed indiscretions have been suggested. None have elicited any response from the Israelis, including the latest investigation by Der Spiegel and Fairfax Media.
Register for free to continue reading
Registration is a free and easy way to support our truly independent journalism
By registering, you will also enjoy limited access to Premium articles, exclusive newsletters, commenting, and virtual events with our leading journalists
Already have an account? sign in
Register for free to continue reading
Registration is a free and easy way to support our truly independent journalism
By registering, you will also enjoy limited access to Premium articles, exclusive newsletters, commenting, and virtual events with our leading journalists
Already have an account? sign in
Join our new commenting forum
Join thought-provoking conversations, follow other Independent readers and see their replies