Qatar introduces minimum wage for migrant workers
The announcement follows an international outcry at the poor treatment of foreign workers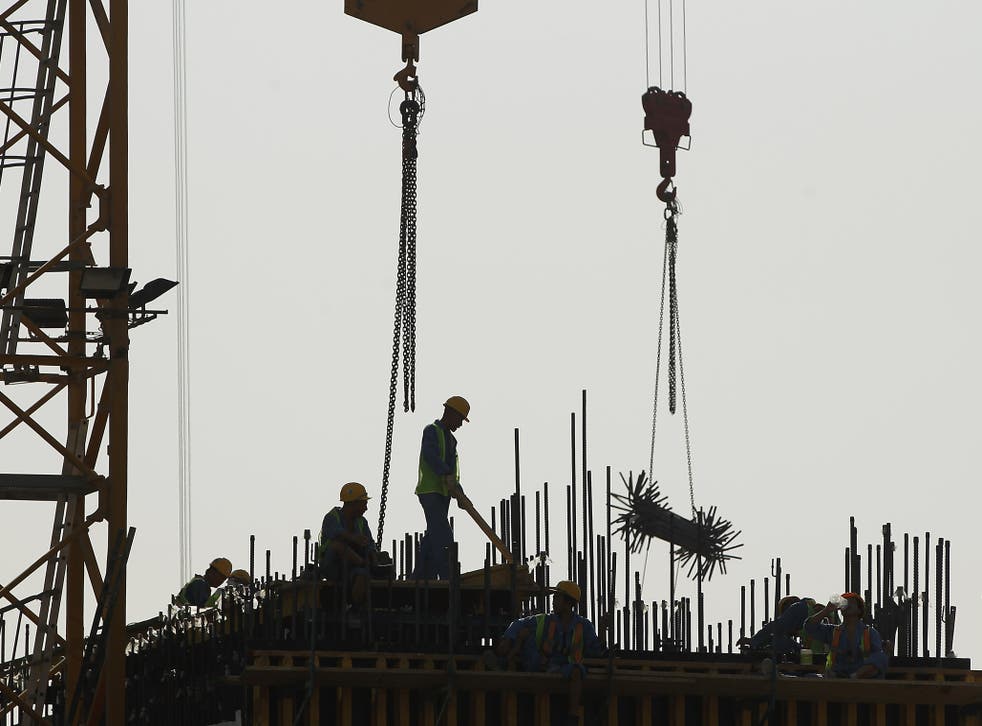 The tiny Gulf state host of the 2022 football World Cup, Qatar, has said it will introduce a minimum wage for workers amid global outcry over the alleged ill-treatment faced by migrant workers in the country.
The announcement on Thursday by labour and social affairs minister Issa Saad al-Jafali al-Nuaimi comes the day before a meeting of the UN's International Labour Organisation (ILO) – which has previously warned that Qatar could face action over the appalling conditions faced by its two-million strong migrant work force.
Amnesty: Qatar World Cup stadium workers suffer abuse
Other reforms to labour laws include stopping employers from preventing workers from leaving the country, a new central authority to ensure that work contracts are being adhered to and bilateral agreements with 36 countries to protect the legal rights of those who head to the Gulf for work.
It is not known when the changes will come into effect or what the minimum wage will be.
The state has long faced criticism over its "kafala" system, under which foreign workers are sponsored by their employers, giving bosses almost absolute control over their employees' lives.
Lower wages than expected, confiscation of passports and slum-like living quarters are problems commonly reported by Qatari labour unions and human rights monitors.
In 2013 it was estimated that at least 1,200 foreign nationals working on World Cup construction sites had died because of poor health and safety measures.
Qatar 2022 World Cup stadiums

Show all 12
The new minimum wage will "meet the necessary needs of the worker to live at an appropriate humanitarian level", Minister al-Nuaimi said.
The ILO summit runs until 9 November. It is still possible that the UN could launch an investigation into Qatari labour practices.
Join our new commenting forum
Join thought-provoking conversations, follow other Independent readers and see their replies