Raif Badawi: Atheist Saudi blogger faces further round of lashes, supporters say
'It could happen at any time,' says support foundation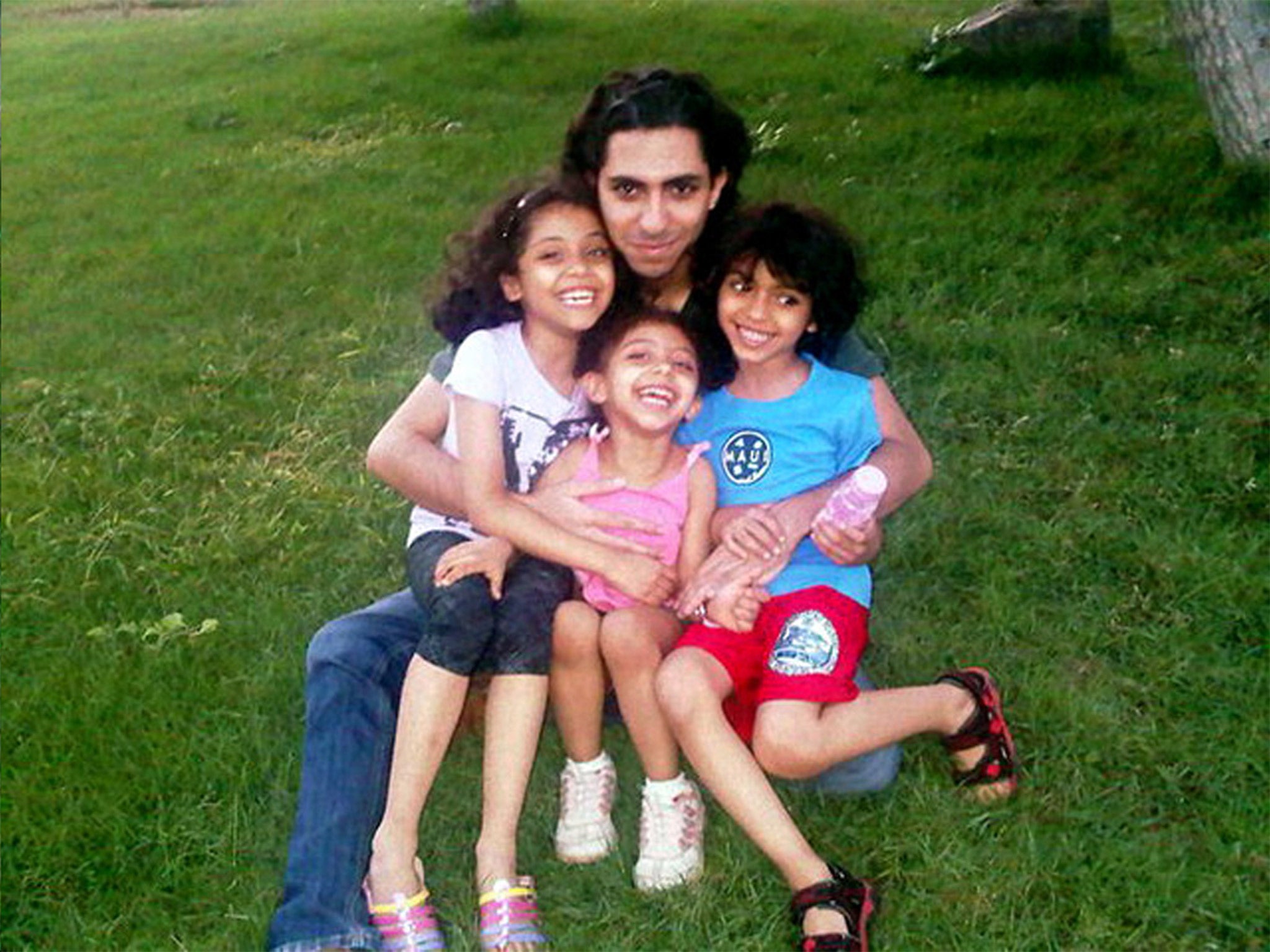 Saudi blogger Raif Badawi is facing a new round of lashes, according to his supporters.
A Canadian foundation campaigning for his release said a "reliable source" in Saudi Arabia told them he faces a renewed threat of flogging.
The 32-year-old was handed 1,000 lashes and a ten-year jail term in 2014 for insulting Islam online.
Mr Badawi received his first 50 lashes in public in January 2015, prompting international condemnation. Arrangements for his continued flogging have been postponed amid concerns for his health.
Ms Abitol, who founded the Raif Badawi Foundation with the blogger's wife told Reuters: "Unfortunately, it could happen at any time, if it happens."
A statement released by the foundation said: "As of today, we received from a private source the sad news concerning the fact that the Saudi government will resume the lashing punishment against Raif Badawi.
"Our source is the same that informed us about the first 50 lashes Raif Badawi received in a public place on January 9 2015.
"Our understanding of the information is that another series of lashes punishment will take place this time inside the prison."
The claims could not be independently confirmed.
The foundation has renewed its call on countries with ties to the Saudi government to intervene on the blogger's behalf.
One such country is Canada, where Mr Badawi's wife Ensaf Haidar and their three children have been granted political asylum.
European Parliament President Martin Schulz, who gave Mr Badawi the Sakharov Prize for Freedom of Thought in 2015, said the punishment was "inhuman" and he was saddened.
Ms Haidar, told Deutsche Welle: "I was totally shocked by the news. I'm worried and scared that they'll carrying on whipping him.
"I'm concerned about Raif's health, which is not good – either mentally or physically.
In pictures: Raif Badawi release protests
Show all 15
"I really hope that Saudi Arabia will not go ahead and implement the sentence. I would hope that the Saudi authorities strip Raif of his citizenship and then deport him to Canada to be with us."
Mr Badawi founded the now-closed Liberal Saudi Network, an online forum that facilitated religious and political debate.
He was arrested in 2012 and charged with "insulting Islam through electronic channels" and "going beyond the realm of obedience".
Later, after the blogger refused to "repent to God" a judge recommended he be tried for apostasy – a crime that carries the death penalty in the country.
Instead Mr Badawi was sentenced to seven years in prison and 600 public lashes – a punishment that was increased in 2014 to 10 years in prison and 1,000 lashes.
Join our commenting forum
Join thought-provoking conversations, follow other Independent readers and see their replies