Raqqa after Isis: The US destroyed the city to liberate it, but who will rebuild?
One year after it was freed, Raqqa stands in ruins as a monument to the indifference of those who claimed to save it, Richard Hall finds
Thursday 29 November 2018 16:38
comments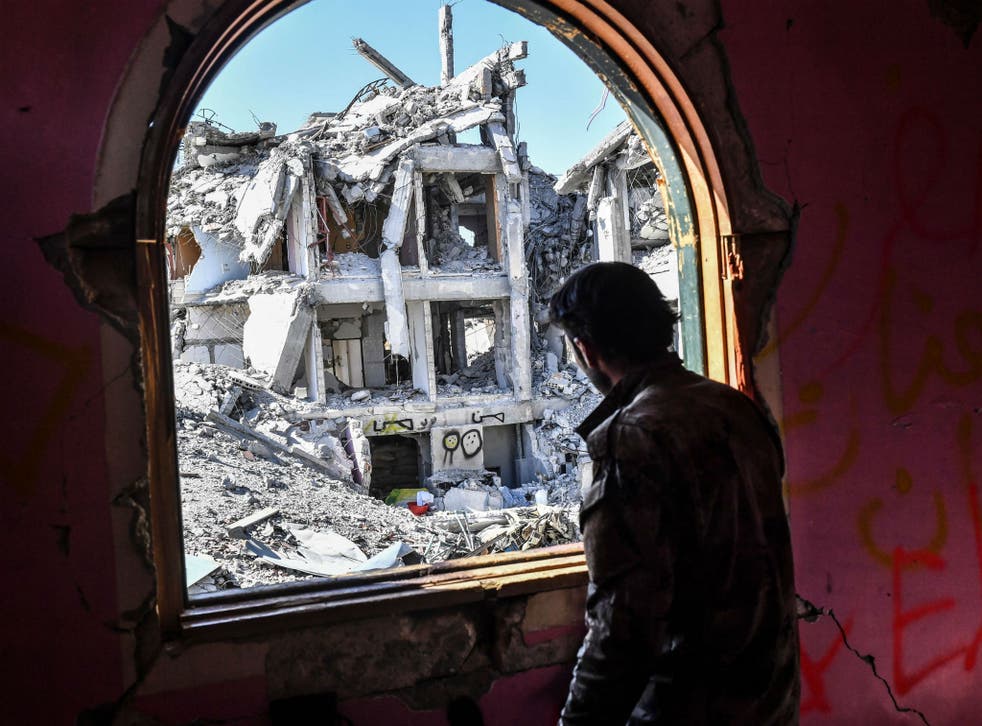 In one terrible moment, Muhammad Ahmed Tadfi lost 10 members of his family when an airstrike destroyed their home in the west of Raqqa.
His mother, brother, sister-in-law and seven nieces and nephews were all killed as they sheltered in the basement in the final stages of the battle for the city, a little over a year ago. That they had survived the worst of the fighting made their deaths all the more senseless to him.
"The area was liberated. There was no Isis there," he says, sitting in the restaurant where he now works. "They could have avoided this destruction."
Join our new commenting forum
Join thought-provoking conversations, follow other Independent readers and see their replies