Rebels reject Syrian regime's offer of talks until Assad goes
New US Secretary of State steps up efforts to persuade opposition to attend Rome meeting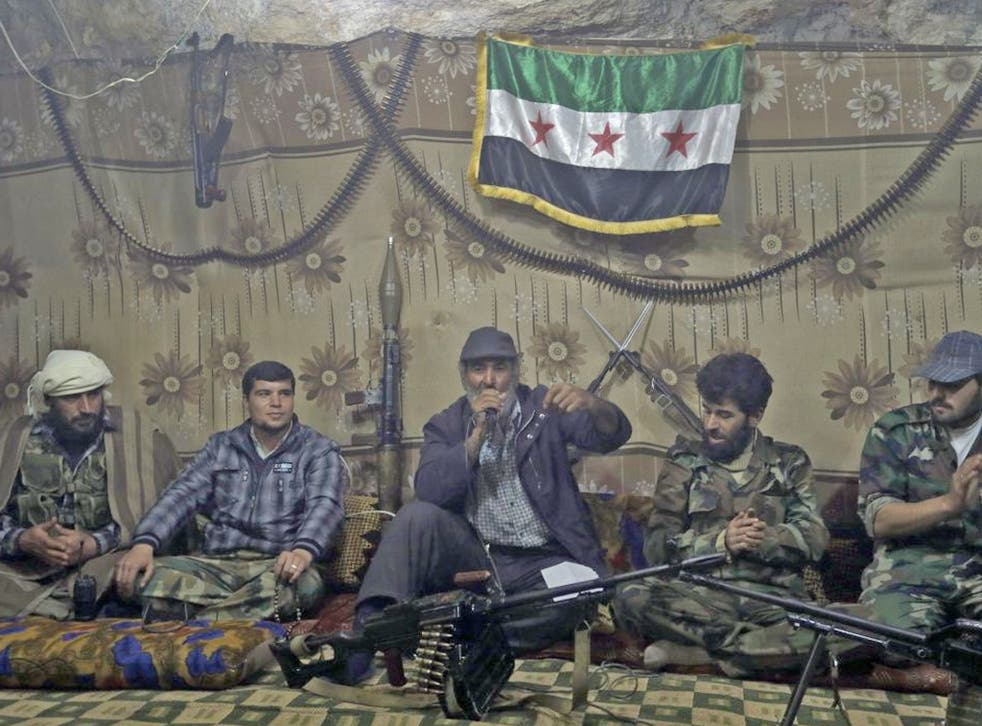 The Syrian regime's first offer of talks with armed groups was rejected yesterday out of hand by rebels who said they will not negotiate until President Bashar al-Assad leaves.
The Free Syrian Army (FSA) poured scorn on the offer from Walid al-Moallem, the Syrian Foreign Minister, who said during a trip to Moscow that his government was ready for dialogue with "anyone who's willing". Meanwhile, another huge blast hit the capital, the latest in a string of attacks in recent weeks.
Renewed efforts for a political solution driven by the National Coalition's leader, Moaz al-Khatib, have been stymied by rifts within the opposition group, with some insistent that President Assad must step down before negotiations. An earlier offer of dialogue by Mr Khatib was torpedoed over the weekend as his organisation pulled out of talks in Moscow and Washington and a Friends of Syria meeting in Rome later this week.
Under pressure from the US, Mr Khatib yesterday performed a U-turn and said his group would attend discussions in Rome after all.
The new US Secretary of State, John Kerry, had called Mr Khatib to persuade him to change his mind during a visit to London, his first destination on a tour of nine countries in Europe and the Middle East.
With the opposition in turmoil, the regime took the opportunity to appear to be leading efforts to engage.
"We're ready for a dialogue… even with those who carry arms," Mr Moallem said. "We are confident that reforms will come about not with the help of bloodshed but through dialogue."
Mr Moallem gave no details of whether groups would have to lay down arms before talks.
"There are those who have set a course for further bloodshed and an escalation of conflict. This is fraught with the risk of the collapse of the Syrian state and society," Russian Foreign Minister Sergei Lavrov warned yesterday as he urged dialogue.
Violence has been pushing closer to the centre of the capital. Syrian state television said that last night's blast, which spread widespread panic, was the work of a "terrorist" suicide bomber and struck the entrance to the rebel-held north-eastern Qaboun district. There is a large regime checkpoint in the vicinity, according to activists.
Most of the armed opposition say they will not even consider negotiations until after Mr Assad has left. "He is a criminal and we will not negotiate with a criminal," said Fahd al-Masri, a spokesman for the FSA's joint military command.
Register for free to continue reading
Registration is a free and easy way to support our truly independent journalism
By registering, you will also enjoy limited access to Premium articles, exclusive newsletters, commenting, and virtual events with our leading journalists
Already have an account? sign in
Register for free to continue reading
Registration is a free and easy way to support our truly independent journalism
By registering, you will also enjoy limited access to Premium articles, exclusive newsletters, commenting, and virtual events with our leading journalists
Already have an account? sign in
Join our new commenting forum
Join thought-provoking conversations, follow other Independent readers and see their replies