Rockets strike Hezbollah stronghold sparking fears that Syria conflict is spreading
Hezbollah has heavy backing from Shia Iran, with analysts in the region fearing that the Syrian conflict is turning into a proxy war in the region
Alistair Dawber Comments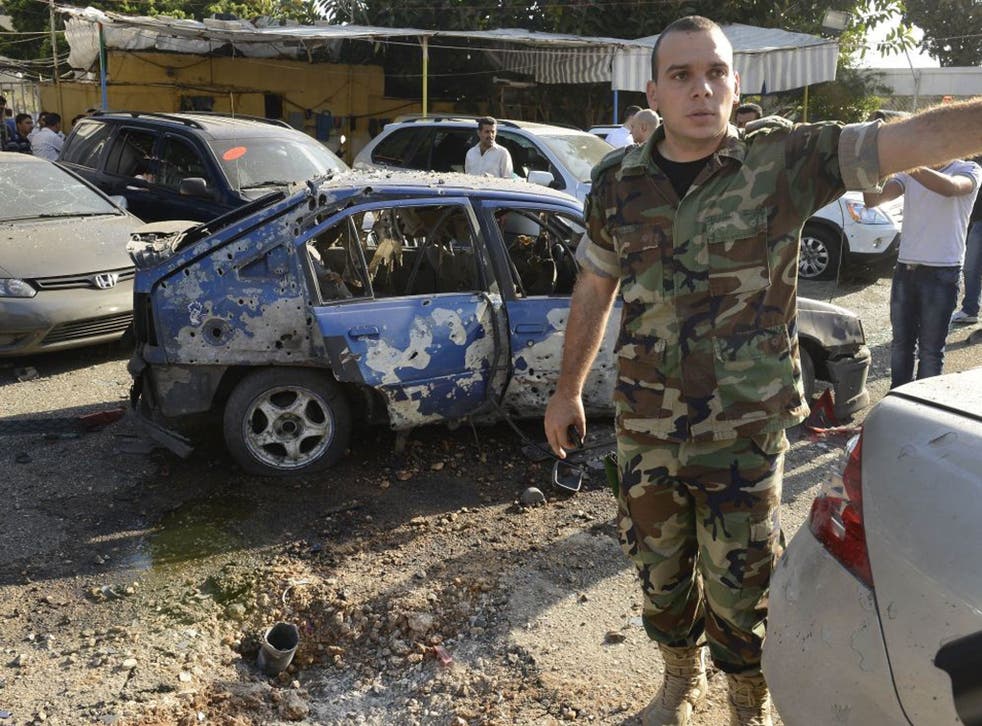 Two rockets hit a Beirut neighbourhood early today, raising fears that the bloody civil war in Syria is increasingly seeping across the border into Lebanon.
The rockets, which struck a Hezbollah stronghold in the Lebanese capital and injured four people, came hours after the militant group's leader Sayyed Hassan Nasrallah made a televised speech in which he confirmed his fighters are actively supporting Bashar al-Assad's government.
Hezbollah has heavy backing from Iran and analysts in the region fear that the Syrian conflict is turning into a proxy war in the region.
The rocket attacks follow a week which has seen heavy fighting in northern Lebanon. While sporadic outbreaks of fighting in the country are not uncommon, the spectre of rockets being fired at targets in Beirut will cause more concern for those that fear Lebanon could get sucked into the war across its border.
A Lebanese security official told the Associated Press that rocket launchers were found in woods in a predominantly Christian and Druze area in Beirut's south-eastern suburbs.
One rocket landed in the Mar Mikhael district, hitting a car showroom near a church and injuring four people, three reportedly Syrian.
The second struck the second floor of an apartment in a building in Chiyah district, south of Beirut. The apartment's balcony appeared to be badly damaged from photographs taken after the attack, but nobody was wounded.
Register for free to continue reading
Registration is a free and easy way to support our truly independent journalism
By registering, you will also enjoy limited access to Premium articles, exclusive newsletters, commenting, and virtual events with our leading journalists
Already have an account? sign in
Join our new commenting forum
Join thought-provoking conversations, follow other Independent readers and see their replies