Row erupts as 'Miss Holocaust Survivor' pageant is held in Israel
Critics slam beauty pageant to find 'Miss Holocaust Survivor' as macabre and offensive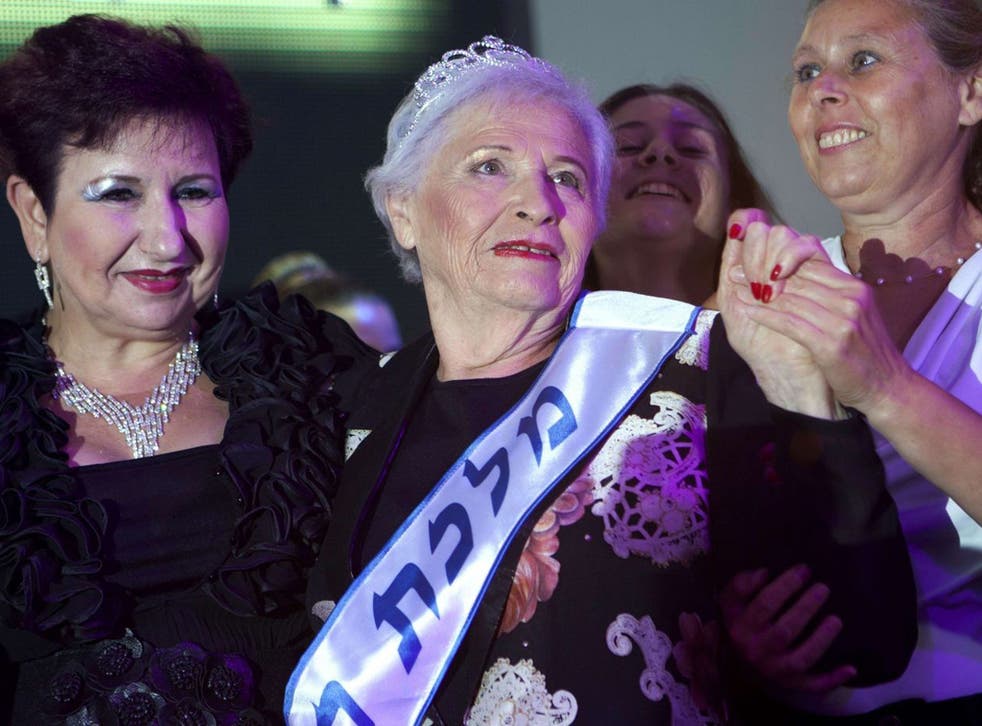 A controversial beauty pageant for survivors of the Holocaust has been held in Israel amid accusations that the event is 'offensive' and 'macabre'.
Fourteen women, with ages ranging between 74 and 97 - each of whom survived the horrors of World War II - were vying for the honour of being Israel's first 'Miss Holocaust Survivor.'
Despite being billed by organisers as a 'celebration of life' the contest has caused much controversy.
Opponents of the inaugural pageant have argued it is macabre and offensive.
They say that judging the aging women, who had suffered so much, on their appearance was inappropriate.
Colette Avital, chairwoman of Israel's leading Holocaust survivors' umbrella group said, "It sounds totally macabre to me. I am in favor of enriching lives, but a one-time pageant masquerading (survivors) with beautiful clothes is not what is going to make their lives more meaningful."
The event was organised by the Shimon Sabag organisation, and the finalists were chosen from hundreds of applicants, based on their stories of survival and their contribution to their local communities.
Organisers rejected criticism of the event saying that physical appearance was only 10% of the criteria that judges used to make their selections.
The final winner of the competition was 79-year-old Hava Hershkovitz, who was banished from her home in Romania in 1941.
She was sent to a detention camp in the Soviet Union for three years.
The four strong judging panel consisted of three former beauty queens and a psychiatrist who treats holocaust survivors.
The winner Hershkovitz said, "This place is full of survivors. It puts us at the center of attention so people will care. It's not easy at this age to be in a beauty contest, but we're all doing it to show that we're still here."
Despite the claim that physical appearance was only 10% of the criteria a cosmetics company was recruited to help the women dress for the pageant.
The cosmetics company later faced criticism from the Holocaust survivors' umbrella group who claimed the company was using the survivors in a cheap marketing stunt.
The pageant also drew criticism from the blogosphere.
Gal Mor, editor of the popular Israeli blog "Holes in the Net," said Thursday's pageant was well-intentioned but misguided.
"Why should a decayed, competitive institution that emphasizes women's appearance be used as inspiration, instead of allowing them to tell their story without gimmicks?" he wrote. "This is one step short of 'Survivor-Holocaust' or 'Big Brother Auschwitz.' It leaves a bad taste. Holocaust survivors should be above all this."
Around six million Jews were killed during the Second World War and nearly 200,000 holocaust survivors are thought to be living in Israel today.
Join our new commenting forum
Join thought-provoking conversations, follow other Independent readers and see their replies