Russia airstrikes in Syria: Anxiety grows as Britain tries to verify where bombs struck
Foreign Secretary says the strikes become a 'very different issue' if Russia is acting in support of President Assad
David Usborne
New York
,
Andrew Buncombe
Wednesday 30 September 2015 15:27 Comments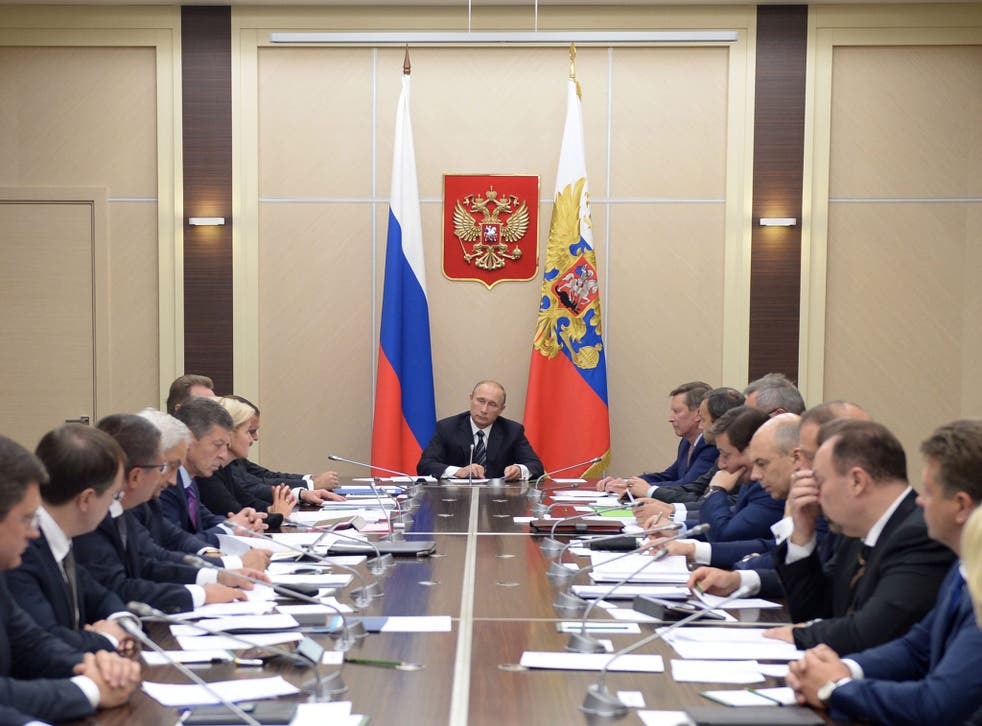 Britain is desperately trying to verify precisely where Russian bombs struck in Syria today, as anxiety grew that Moscow's intervention could further destabilise an already chaotic situation.
Phillip Hammond, the UK Foreign Secretary, told reporters in New York that it was "one thing" if Russia was bombing Isis targets in Syria but was a "very different issue" if its operations were carried out in support of Syrian President Bashar Al-Assad.
"We are just trying to establish now exactly what the Russians have done," he said.
"We are clear that if the Russians want to join with the coalition or working alongside the coalition in air strikes on Isil we welcome that ..in principle that's welcome. If what Russia is doing is carrying out airstrikes in defence of the regime, that's a very different issue."
Russia said its airstrikes targeted positions, vehicles and warehouses that Moscow believes belong to Isis militants, ministry spokesman Igor Konashenkov told Russian news agencies.
President Vladimir Putin sought to portray the airstrikes as a pre-emptive attack against the Islamic militants who have taken over large parts of Syria and Iraq. Russia estimates at least 2,400 of its citizens are already fighting with extremists in Syria and Iraq.
"If [the militants] succeed in Syria, they will return to their home country, and they will come to Russia, too," Mr Putin said in a televised speech at a government session.
State Department spokesman John Kirby told the Associated Press that a Russian official in Baghdad informed US Embassy personnel on Wednesday that Russian military aircraft would shortly begin flying anti-Isis missions over Syria. The Russian official also asked that US aircraft avoid Syrian airspace during those missions on Wednesday.
However, the US has said it is going to continue its own operations.
"The US-led coalition will continue to fly missions over Iraq and Syria as planned and in support of our international mission to degrade and destroy ISIL," he said, using another acronym for the Islamic militants.
Russia has been steadily building up its military presence in Syria, in a move that has been seen as defiant defence of Mr Assad, its long-time ally. It it has been sending jets and military vehicles to an airpot in Latakia, a stronghold of Mr Assad.
Earlier this month, defense chiefs from the United States and Russia held their first direct talks in more than a year, reflecting Washington's mounting alarm about Russian military escalation in Syria and how it might affect the fight against the Islamic State.
The 50-minute phone call between Defence Secretary Ashton Carter and Russian Defense Minister Sergei Shoigu, took place as dozens of Russian fighter jets appeared at a military base on Syria's coast, adding to a growing arsenal of artillery and tanks as well as military personnel.
US Secretary of State John Kerry said military talks with Russia would "help to define some of the different options that are available to us as we consider next steps in Syria."

Register for free to continue reading
Registration is a free and easy way to support our truly independent journalism
By registering, you will also enjoy limited access to Premium articles, exclusive newsletters, commenting, and virtual events with our leading journalists
Already have an account? sign in
Join our new commenting forum
Join thought-provoking conversations, follow other Independent readers and see their replies