Russia and US agree draft UN resolution to rid Syria of chemical weapons in 'important diplomatic step'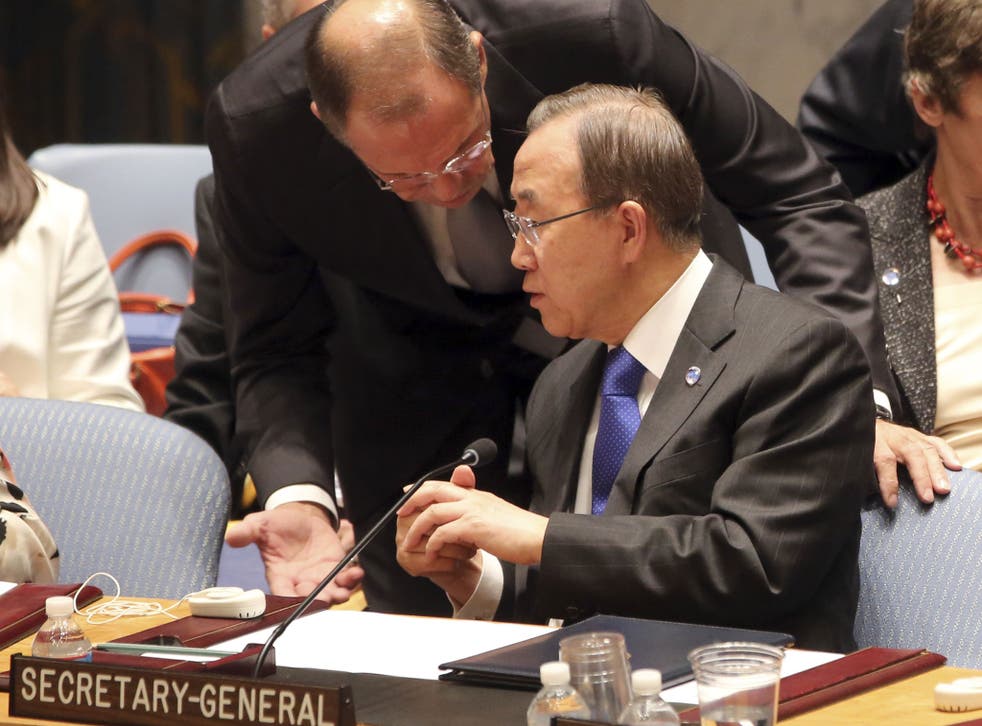 The UN Security Council could vote as soon as Friday night after Russia and the US agreed a draft resolution to rid Syria of chemical weapons, according to diplomats in New York.
They said a meeting would be called at midnight, 8pm local time, to discuss the resolution which is seen a "key step" in a US-Russian plan to eliminate Syria's arsenal by mid-2014.
That followed a lunchtime meeting when wording for the agreement was decided by foreign ministers of the five permanent members of the UN Security Council, together with the UN secretary general Ban Ki-moon.
The five nations are veto-holding members of the 15-strong Security Council. The remaining members of the council are due to be told of the agreement later.
The development was described by the Foreign Secretary William Hague as an "important diplomatic step" and the British ambassador to the UN, Mark Lyall, said it was a "binding and enforceable" draft of the resolution to eliminate Syria's chemical weapons arsenal.
According to Mr Lyall, the lunchtime meeting had seen discussions also focus on "humanitarian access" and "political transition" in Syria.
The agreement followed reports that Russia was unswayed by the US and China's demands for a quickly adopted resolution. When asked if diplomats were close to a deal on a Syria resolution, the Russian Foreign Minister Sergei Lavrov told reporters earlier: "Russia's very close, the US is not."
The US Ambassador to the UN Samantha Power confirmed that the last hurdles to agreement had been overcome.
She said the draft resolution established that Syria's chemical weapons were a "threat to international peace" and would create a "new norm against the use" of chemical weapons.
The US, backed by France and Britain, had pushed for a resolution carrying the threat of military action – a threat opposed by Russia.
But the US Secretary of State John Kerry Mr Lavrov met in hastily scheduled, closed-door talks shortly before the agreement was announced.
Mr Lavrov later said the agreement did not involve immediate enforcement under Chapter Seven of the UN Charter, which allows the use of military force. A second UN resolution authorising such a move would be needed, he added.
France, the UK and the US insist chemical weapons attacks, using the nerve agent Sarin, carried out in the Ghouta region of Damascus on 21 August could only have been launched by Government forces.
But Russia said Moscow has "serious grounds" to believe the attack was a "provocation" by rebel forces, an argument also stated by President Bashar al-Assad.
Join our new commenting forum
Join thought-provoking conversations, follow other Independent readers and see their replies