Heavily armed terror cell 'under orders from Isis' arrested in Russia
The group was allegedly planning attacks with automatic weapons, grenades and explosives in crowded areas of Moscow
Peter Walker
Thursday 29 December 2016 19:05 Comments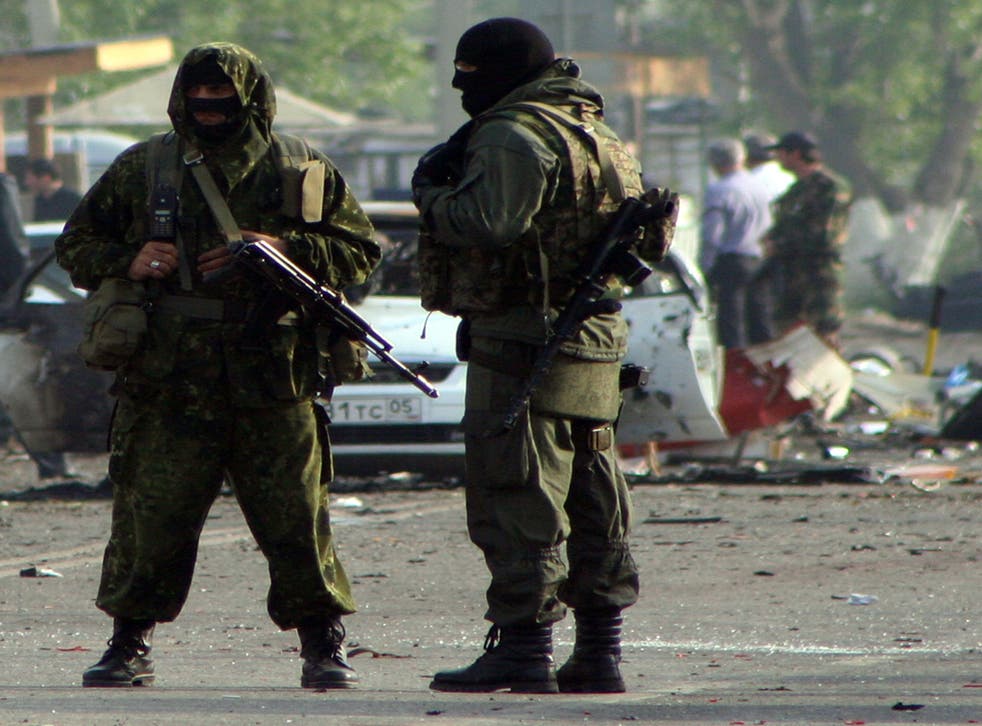 A seven-strong suspected terror cell who are alleged to have been plotting attacks over the New Year period under orders from Isis, have been arrested in Russia.
The group were preparing to attack crowded places in Moscow, according to the FSB - Russia's domestic security and counter-terrorism agency.
Agents detained the suspects in the North Caucasus province of Dagestan, the agency said in a statement.
It added that they also seized "a large quantity of firearms and weapons (grenades and ammunition), as well as components for IEDs".
The arrests are thought to have taken place in Makhachkala, the restive region's capital.
Dagestan, which translates as "land of the mountains", is situated in Russia's turbulent North Caucasus with Chechnya and Georgia to the west, Azerbaijan to the south and the Caspian Sea to the east. It is around 100 miles closer to Iraq than it is to Moscow.
Islamic militants have repeatedly called and fought for independence from Moscow in the hope of establishing an Islamic Caliphate across the North Caucasus
As a result the republic has seen numerous bombings targeted at the Russian military stationed in the republic.
The FSB claimed to have killed the leader of the North Caucasus's Isis branch, Rustam Magomedovich Aselderov, in Dagestan earlier this year.
Dagestan: Russia's Islamic enemy within

Show all 4
The militant, also known as Abu Muhammad, pledged allegiance to Isis in 2014 and was wanted over a 2013 terrorist bomb attack in Volgograd that killed more than 30 people.
President Vladimir Putin has since said that thousands of Russian citizens and people in other ex-Soviet nations have joined Isis in Syria, where his country has waged an air campaign since September 2015.
Russian forces have targeted rebel and terrorist strongholds, in support of President Bashar al-Assad.
More than 430,000 people are estimated to have died in the conflict and 11 million Syrians are thought to have fled their homes since it began in March 2011.
Register for free to continue reading
Registration is a free and easy way to support our truly independent journalism
By registering, you will also enjoy limited access to Premium articles, exclusive newsletters, commenting, and virtual events with our leading journalists
Already have an account? sign in
Join our new commenting forum
Join thought-provoking conversations, follow other Independent readers and see their replies