Russia committing war crimes by deliberately bombing civilians and aid workers, says Amnesty International
Schools, hospitals and civilian homes have allegedly been targeted in the air strikes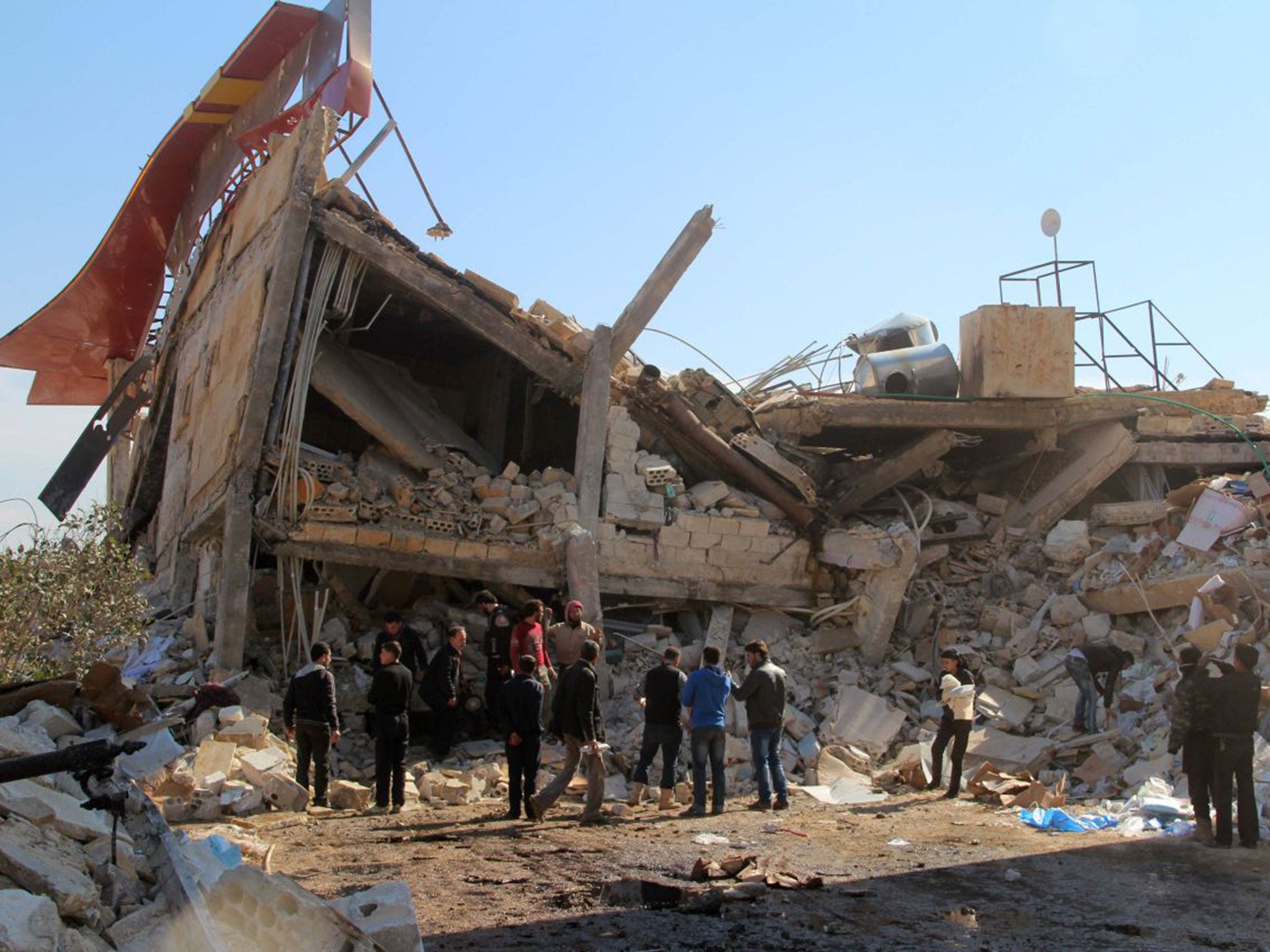 Russia is guilty of committing some of the most "egregious" war crimes seen in decades, Amnesty International has claimed.
The leading human rights organisation said Moscow's air force has not only been targeting civilians and aid workers in Syria over the last week, but that warplanes have been deliberately attacking those attempting to treat the victims.
Tirana Hassan, director of Amnesty's crisis response programme, told Sky News: "We've documented strikes on schools, strikes on hospitals and civilian homes. And one of the most egregious parts of what Russia and the Syrian forces are doing is that they're bombing these civilian targets when it itself is a war crime.
"But then they've been looping around – and this is a consistent report, that there are second bombardments – which are then injuring and killing humanitarian workers and just civilians who are going in to evacuate the wounded and the dead."
The Kremlin has in the past rejected suggestions that it has intentionally been hitting civilian zones, insisting that it is only dropping bombs on terrorist targets. Russian president Vladimir Putin's official spokesperson denied the country is guilty of war crimes, dismissing them as "unfounded accusations".
German chancellor Angela Merkel's has called for a "no-fly zone" in order to prevent air strikes by all the opposing sides.
Andrew Mitchell, a Conservative MP and former International Development Secretary, said earlier this week that Russia's air strikes on hospitals and a school were "certainly a war crime".
But Mr Mitchell said there was "effectively nothing we can do at the moment but they can be held to account in the future."
In pictures: Russian air strikes in Syria
Show all 19
Russia is one of the only countries to openly support the Syrian President, who the West wants to see permanently removed to usher in a new government and end the bitter civil war.
More than half of Syria's population has been displaced over the course of the conflict – amounting to around 11 million people.
Join our commenting forum
Join thought-provoking conversations, follow other Independent readers and see their replies