Russia deploys warship to Mediterranean to destroy 'any target' after plane shot down by Turkey
The missile cruiser Moskva is one of Russia's two biggest vessels in the Black Sea Fleet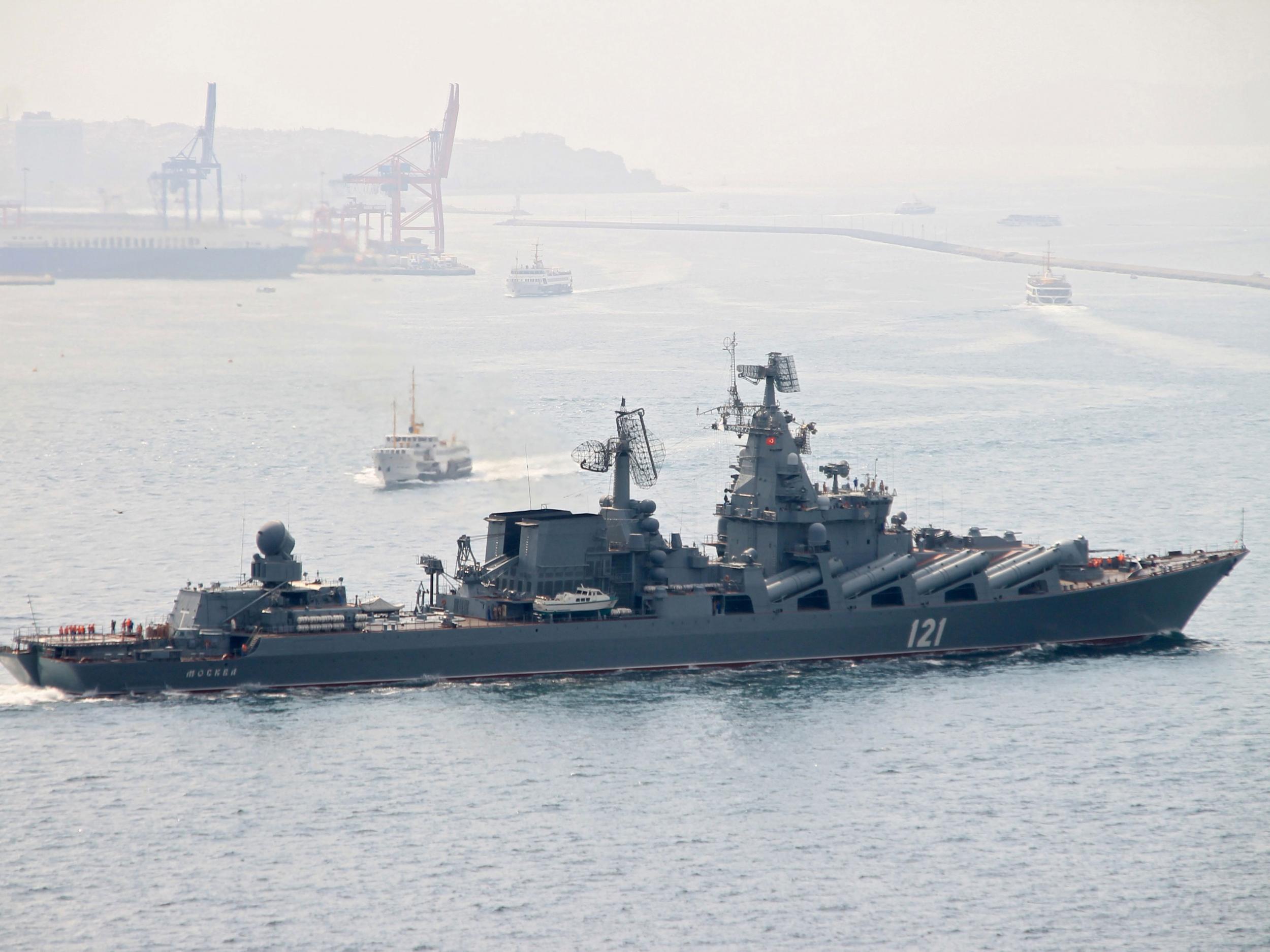 Russia has deployed a missile cruiser to the Mediterranean to provide extra aerial security to its forces and to destroy any target that may "pose danger to its interests", following Turkey's shooting down of a Russian fighter jet on Tuesday.
The guided warship, "Moskva", is one of Russia's two biggest vessels in the Black Sea Fleet and will be positioned off Latakia, off the Syrian coast. It is intended to strengthen Russia's base in the region.
Sergey Rudskoy, a senior official with the Russian General Staff, said communication with the Turkish military would be cut off, IB Times reported.
He also outlined several measures "to ensure the security of the Russian air base" in response to the downing of the Su-24M bomber aircraft. These included:
All actions of strike aircraft will be carried out only under cover of fighter planes.
Measures will be taken to strengthen defence. "To this end, the cruiser Moskva, equipped with Fort air defence system, similar to S-300, will assume position in the coastal region of Latakia. We caution that any targets, representing a potential danger for us, will be destroyed," Mr Rudskoy said. 
Contacts with Turkey on military lines will be "discontinued".
Russian president Vladimir Putin had already warned of "serious consequences", accusing Turkey of being an "accomplice of terrorists" and the military operation a "stab in the back".
It is thought to be the first time a Nato member has shot down a Russian aircraft since the Cold War, and relations between the two nations could be severely damaged.
Russians have been advised not to go on holiday to Turkey, and Nato held an emergency meeting of its North Atlantic Council at Turkey's request.
Turkish officials have insisted that the warplane violated its airspace for 17 seconds - and ignored "21 warning messages in five minutes".
But Russia has denied the jet crossed the border and said it was cruising in Syrian territory locating Isis targets in the mountains of northern Latakia, where militants "mostly originate from Russia", when it was targeted.
Mr Putin said: "In any case, our pilots did not threaten Turkey in any way."
Russian plane shot down by Turkish jets
Show all 5
He has also warned that all Russian missions would now be accompanied by fighter jets.
Meanwhile, the Russian ambassador to France has said one of the two Russian pilots shot down by Turkey was picked up by the Syrian army.
The pilots, Sergei Rumyantsev and Aleksandr Akhmadulin, were previously feared dead after ejecting from the warplane before it crashed in Syria.
Turkmen rebels claimed they had shot them dead as they parachuted to earth, Metro reported, amid video footage which appeared to show Mr Rumyantsev's body.
Join our commenting forum
Join thought-provoking conversations, follow other Independent readers and see their replies