Russia in Syria: Over 90% of air strikes not targeting Isis, says US
US State Department says more than '90 per cent of the strikes have not been against Isis or al-Qaeda-affiliated terrorists'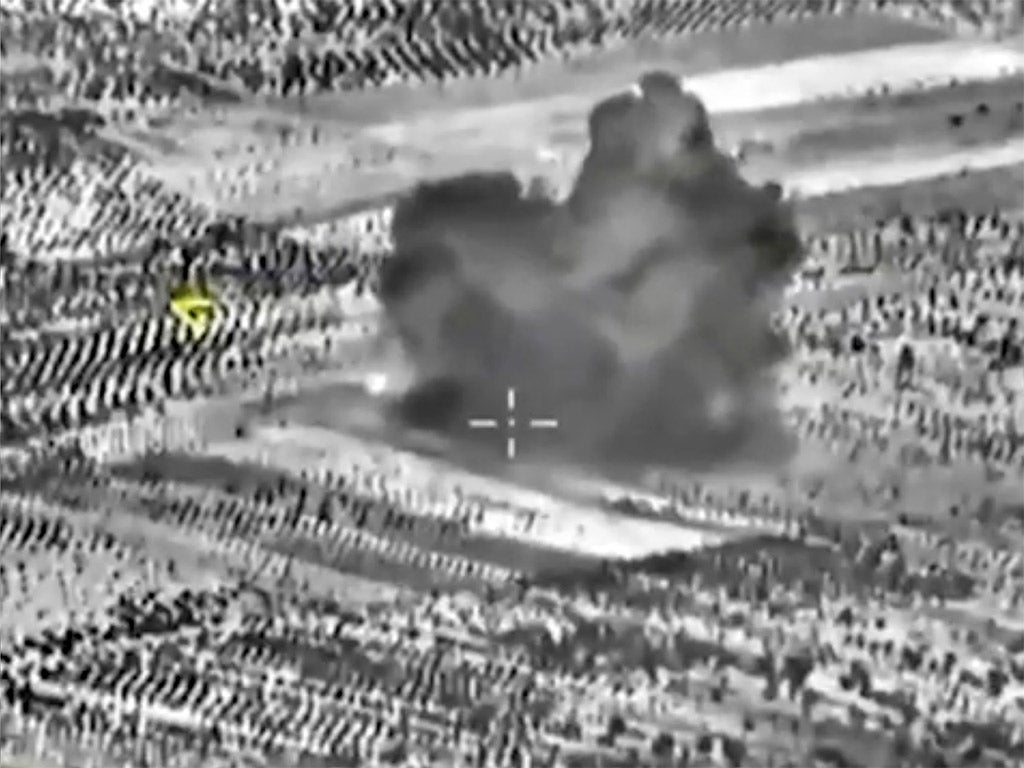 The majority of Russian airstrikes in Syria have targeted moderate rebel groups, the US and Turkey have said.
Moscow insists its military are attacking Isis, al-Qaeda-linked fighters and other "terrorists" in the country.
However US State Department spokesman John Kirby said: "Greater than 90 per cent of the strikes that we've seen them take to date have not been against Isil [Isis] or al-Qaeda-affiliated terrorists.
"They've been largely against opposition groups that want a better future for Syria and don't want to see the Assad regime stay in power."
He said the main aim of Russia's involvement appeared to be to bolster President Bashar Assad's regime.
"Assad continues to be able to have at his… hands the capability of striking his own people, including those who are opposed to his regime," Mr Kirby added.
"And that's not a good future for Syria. It's also, as we've said before, we believe a mistake for Russia, because not only are they going to be exacerbating sectarian tensions there in Syria, but they're potentially exacerbating sectarian tensions in Russia itself. They're putting themselves at greater risk."
Nato-member Turkey echoed the US official's remarks, with Prime Minister Ahmet Davutoglu saying: "These [Russian] air raids are not against Isis. There were 57 air raids by Russian air forces. Fifty-five of them were against moderate opposition and only two were against Daesh [Isis], according to military information we received."
In pictures: Russian air strikes in Syria
Show all 19
Join our commenting forum
Join thought-provoking conversations, follow other Independent readers and see their replies