Russia to stay in Syria for another half a century as Putin signs air base deal with Assad regime
The base helped Russia turn the tide of the civil war in favour of the Syrian regime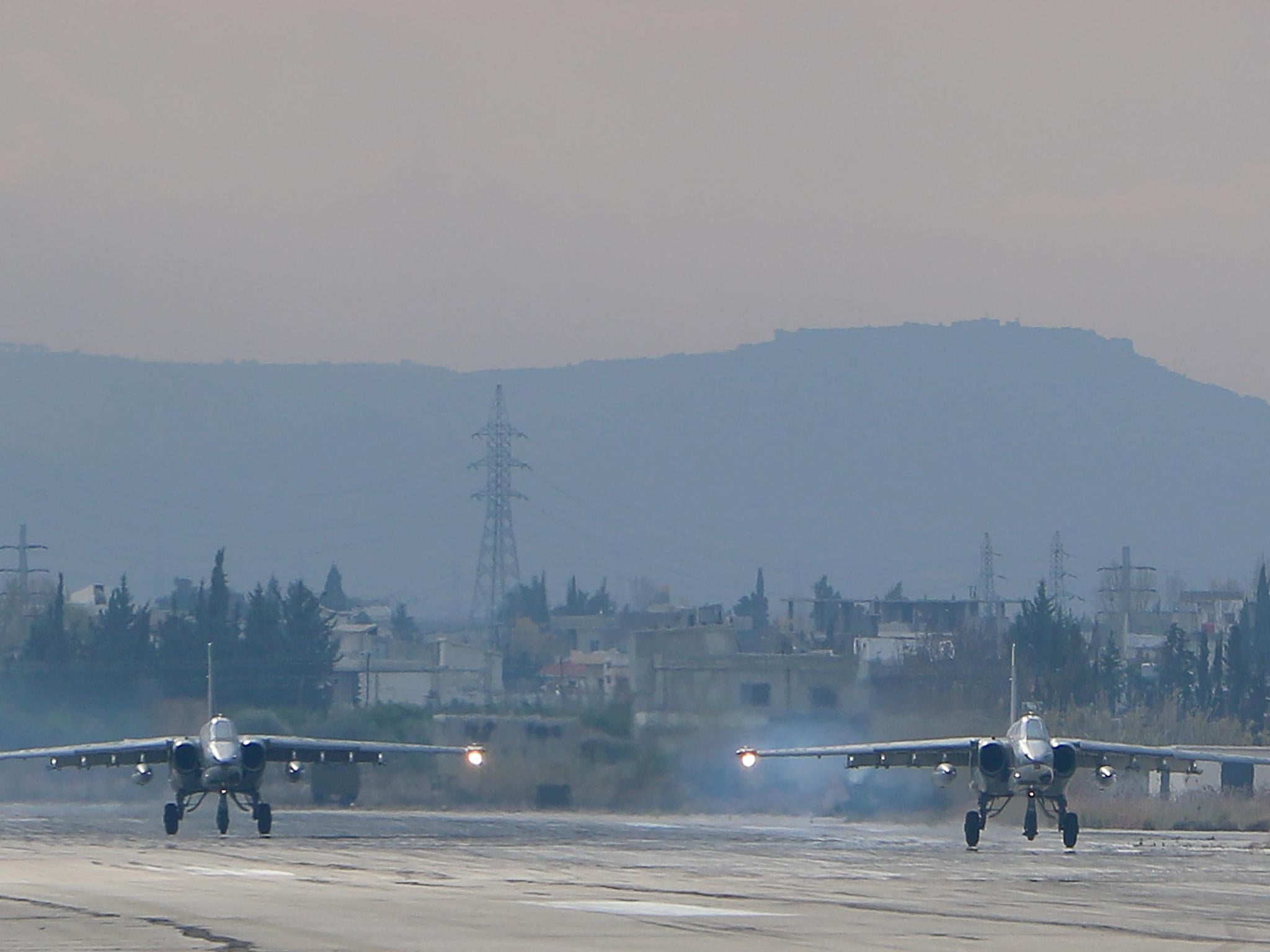 Russian President Vladimir Putin has signed a law ratifying a deal with the Syrian government to allow Russia to keep its airbase in Syria for almost half a century.
The original deal, signed in Damascus in January, set out the terms under which Russia can use its Hmeymim air base in Latakia Province, which it has used to carry out air strikes against forces opposing President Bashar al-Assad.
Mr Putin approved the agreement after the two chambers of the Russian parliament backed it earlier this month, according to the government's official information portal.
Michael Fallon says UK will support further action in Syria to stop chemical attacks
The document says Russian forces will be deployed at the Hmeymim base for 49 years with the option of extending that arrangement for 25-year periods.
The base has been at the heart of Moscow's military foray since it intervened in the conflict in September 2015, helping turn the tide in favour of Assad, one of Russia's closest Middle East allies.
Syrians make fuel from plastic waste
Show all 8
Last week, the Syrian president visited the airfield to inspect weapons, personnel and armoured vehicles.
He was pictured sitting in the cockpit of a Russian Sukhoi SU-35.
Additional reporting by Reuters
Join our commenting forum
Join thought-provoking conversations, follow other Independent readers and see their replies