Russia cements military position in Syria with upgrades to naval and air bases
Shelling continues in rebel-controlled areas near Damascus, despite a fragile ceasefire
Sunday 15 January 2017 14:39 GMT
Comments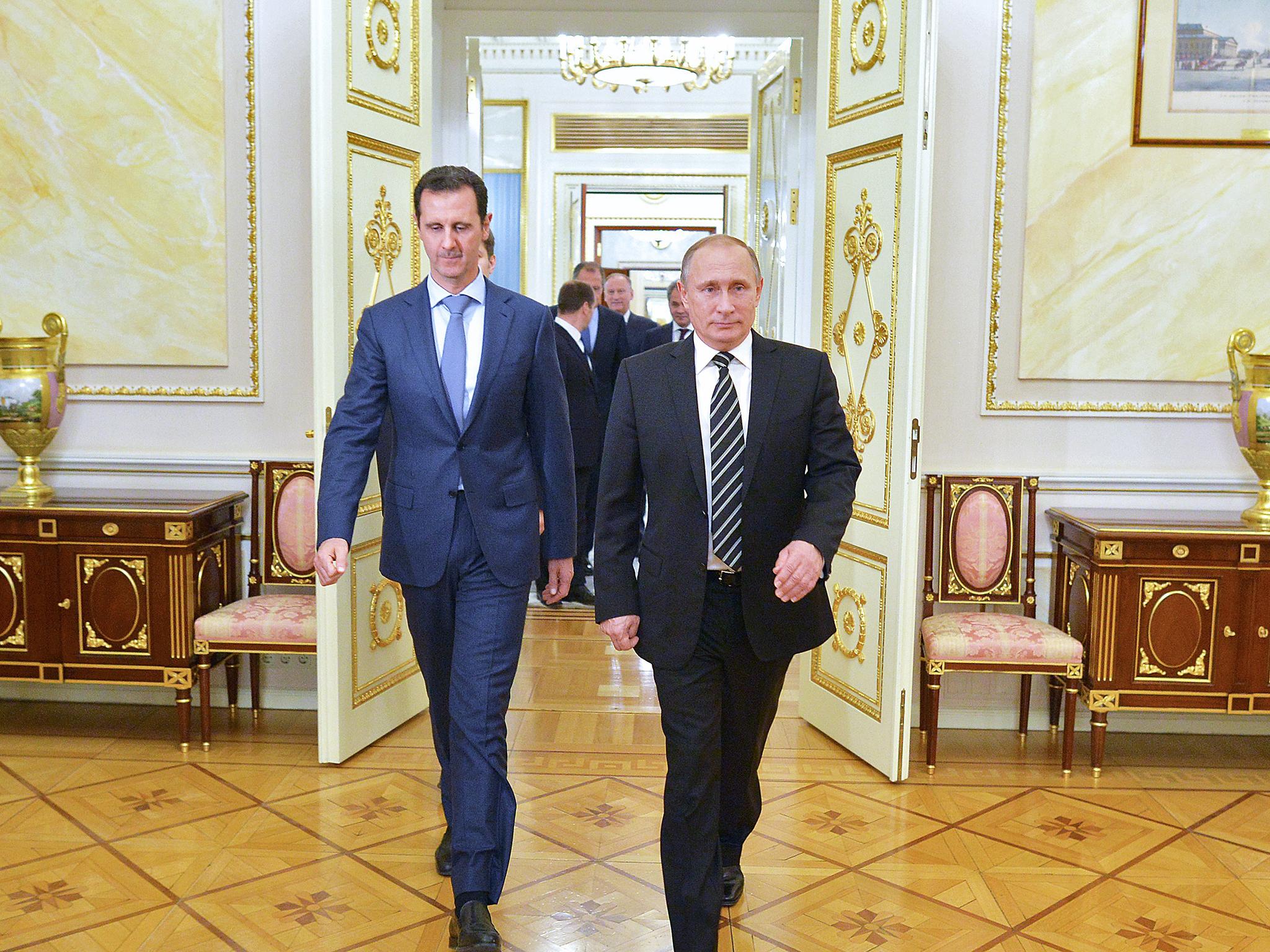 Russia plans to improve and expand its naval and air bases in Syria, the Interfax news agency reported on Sunday, citing an unnamed source, as Moscow cements its presence in the Middle Eastern country, its only overseas military deployment.
The source told Interfax that Russia will start repairing a second runway at Hmeimin air base near Latakia, while the Tartus naval base will be upgraded in order to handle bigger ships such as cruisers.
President Vladimir Putin has announced a partial withdrawal of Russian forces from Syria, where they have been helping forces loyal to President Bashar al-Assad. But Moscow wants to retain a permanent presence both in Hmeimin and Tartus.
The source also told Interfax that Russia will still deploy S-300 surface-to-air defence systems and Bastion coastal missile launchers in Tartus.
Violence continued in the water-rich Wadi Barada valley on Sunday despite a fragile ceasefire, with opposition activists saying government shelling struck a village in a rebel-controlled area near Damascus.
The UK-based Syrian Observatory for Human Rights said shelling in Deir Qanoun village killed at least seven and injured more than 20, with some in a serious condition. The activist-operated Wadi Barada Media Center put the toll at 12.
Fighting has raged in the valley that provides the Syrian capital with most of its water supply, restricting the flow since 22 December, despite talks to stem the violence.
The Lebanese Hezbollah group, which has fighters on the side of the Syrian government, said pro-government troops seized a hill overlooking the water source in the valley.
Reuters, Associated Press
Join our commenting forum
Join thought-provoking conversations, follow other Independent readers and see their replies