France to call for Russia to face war crimes investigation over actions in Syria
French foreign minister will ask International Court of Justice to intervene following Russian veto of UN draft resolution to reinstate a ceasefire in the Syrian conflict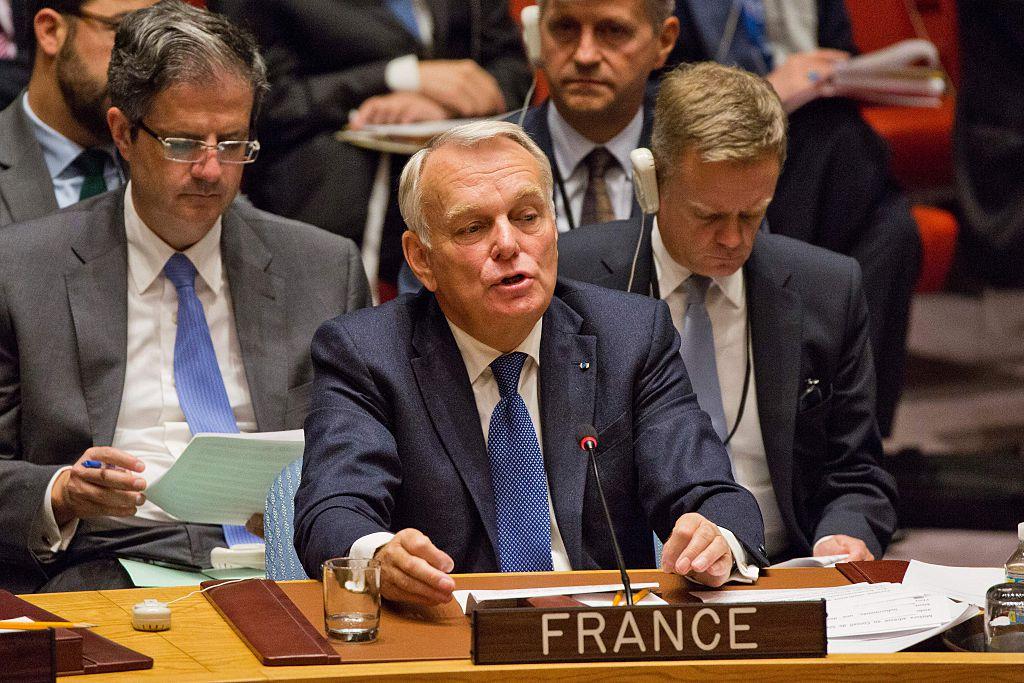 The French foreign minister has said he will ask the International Court of Justice to investigate possible war crimes in Syria.
"We do not agree with what Russia is doing, bombarding Aleppo. France is committed as never before to saving the population of Aleppo," Jean-Marc Ayrault said.
France and Spain drafted a resolution on resurrecting an agreement on cessation of hostilities in the Syrian conflict which was put before a vote at the UN Security Council on Friday.
UK Ambassador gives damning speech to UN after Russia's security council veto over Syria
On Saturday, Russia vetoed the resolution, which called for an end to all air strikes except those against Isis and al-Qaeda affiliated terrorists - the fifth time the country has used its veto to block UN action in the almost six-year-long civil war.
Russia's own rival measure on a truce which called for a ceasefire but did not mention airstrikes was also rejected.
France has previously appealed to Russia to save rebel-held east Aleppo from total destruction. The besiged area, home to 250,000 people, has been subjected to unprecedented Russian-backed shelling by President Bashar al-Assad's forces since the breakdown of a US-Russian brokered ceasefire last month.
The bombing has killled at least 338 people, the World Heath Organisation says, in what has been one of the bloodiest offensives in the war to date.
Several countries - including France, the US, and the UK - have said that the alleged indiscrimate strikes on civilian infrastructure such as hospitals, medical centres, water stations and bakeries amount to war crimes.
Both Damascus and Moscow maintain that air strikes target terrorists, and both US-backed and al-Qaeda linked rebels inside the city use civilians as human shields.
Syrian government continues air strikes on Aleppo
A Kremlin spokesperson said on Monday that Russian President Vladimir Putin still plans to visit France as scheduled later this month, despite developments at the UN and comments from French President Francois Hollande about being unsure whether to receive him.
"Preparation for Putin's upcoming visit to Paris continues," Mr Peskov told journalists.
The French president condemned Russia's "unacceptable" support for Syrian air strikes in a French TV interview aired on Sunday, adding that he was unsure whether to meet with Mr Putin as planned during his visit to Paris on October 19.
Mr Ayrault said that Mr Hollande will take the current situation in Aleppo into account. "If the president decides [to see Putin], this will not be to trade pleasantries," he told French radio on Monday.
France's national prosecutor's office announced it was launching an investigatiion into alleged crimes against humanity by the Assad regime last September. The same month, Moscow's parliament approved military intervention in the Syrian conflict to help its ally against Isis.
Join our commenting forum
Join thought-provoking conversations, follow other Independent readers and see their replies