Saddam Hussein spent final days listening to Mary J Blige, US troops who guarded him reveal
Twelve young American soldiers came to view the imprisoned dictator as a 'grandfather-like figure' and even mourned his death when he was hung in 2006, it is claimed 
Greg Wilford
Saturday 03 June 2017 13:19 Comments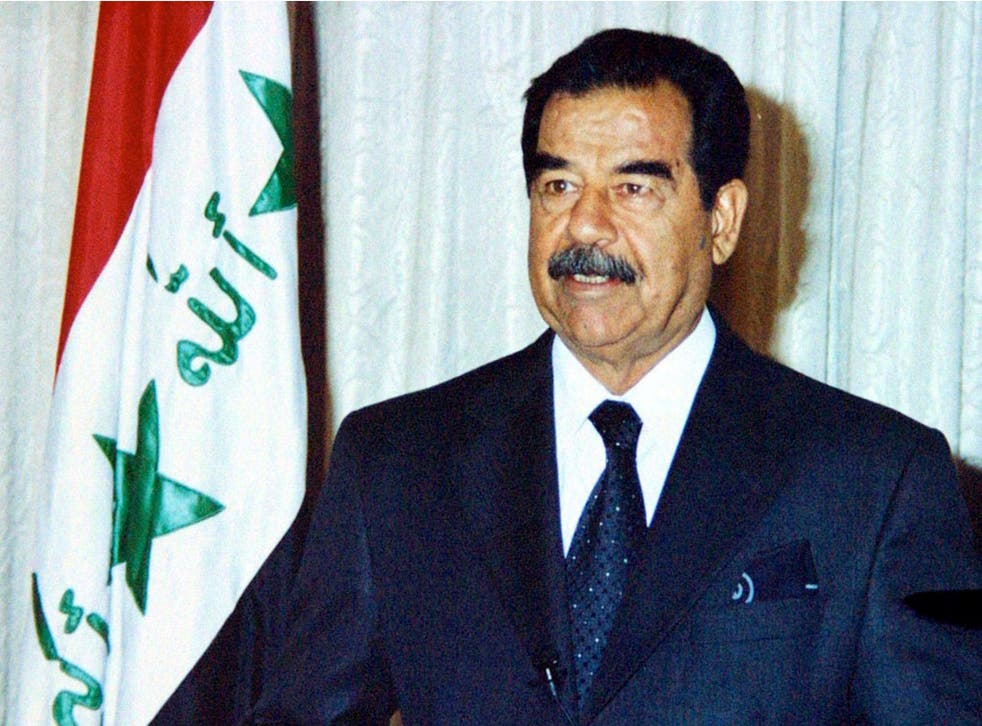 Saddam Hussein reportedly listened to RnB legend Mary J Blige, stuffed himself with muffins, and cackled like Dracula from Sesame Street while he awaited trial for crimes against humanity, according to a new book about the US troops who guarded him.
Twelve young American soldiers came to view the imprisoned dictator as a "grandfather-like figure" while they held him in a former Iraqi palace dubbed The Rock, and even mourned his death when he was hung in 2006, it is claimed.
Between bouts of weeding and sessions on an exercise bike called Pony, according to The Times, he gave the men a unique insight into his parenting style as he recounted tales about his life in Iraq.
Hussein reportedly revealed that when his notoriously violent son Uday made a "terrible mistake" by shooting several people dead at a party, he burned his collection of Rolls-Royces, Porsches, and Ferraris as a punishment.
The tyrant is said to have laughed wildly as he recalled watching the cars burn.
Former US soldier Will Bardenwerper claims Hussein displayed "surprising affection, dignity, and courage in the face of looming death" in his upcoming book The Prisoner in His Palace: Saddam Hussein, His American Guards, and What History Leaves Unsaid.
He has collected a series of first-hand accounts from American guards, interrogators, and spies who recalled their experiences with the fallen dictator before he died.
Rise and Fall of Saddam Hussein in pictures

Show all 10
One soldier on nightshifts reportedly said that when Hussein slept "he was like a lion at the zoo".
Another guard tried to stop crowds beating and spitting on Hussein's corpse when it was removed from the execution chamber.
The Prisoner in His Palace will be published next week.
Register for free to continue reading
Registration is a free and easy way to support our truly independent journalism
By registering, you will also enjoy limited access to Premium articles, exclusive newsletters, commenting, and virtual events with our leading journalists
Already have an account? sign in
Join our new commenting forum
Join thought-provoking conversations, follow other Independent readers and see their replies