Jailed Saudi women's rights activist Loujain al-Hathloul to be released 'on Thursday'
'She is still under probation, travel ban and awaiting news of the appeal process,' says campaigner's sister
Maya Oppenheim
Women's Correspondent
Tuesday 09 February 2021 14:08 Comments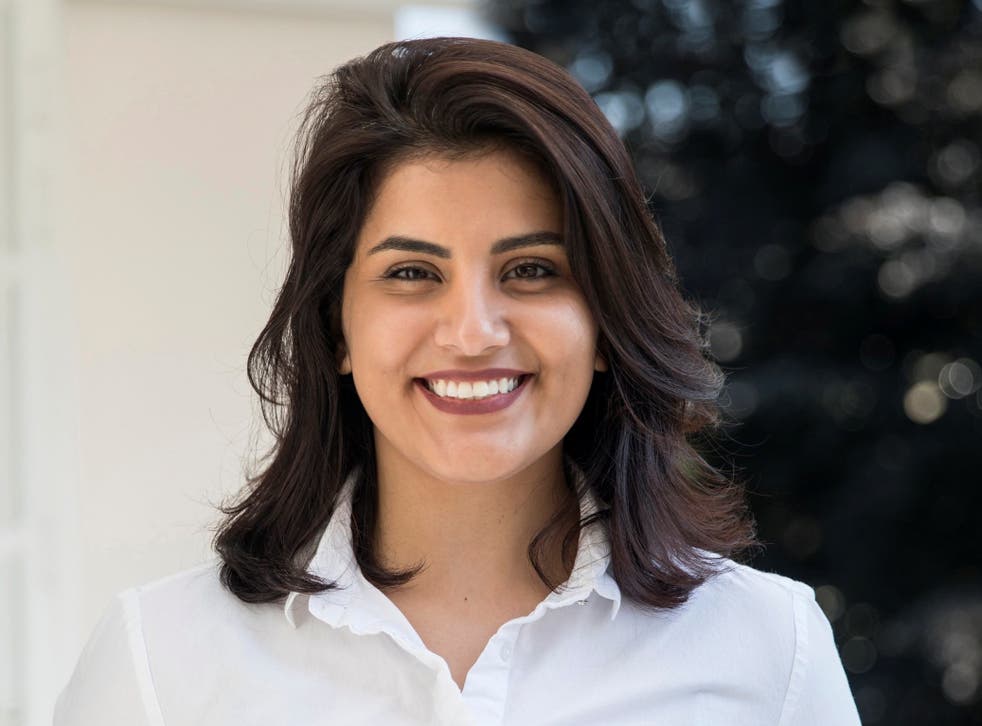 A leading Saudi women's rights activist who alleges she has been tortured in prison is expected to be released this Thursday after spending more than 1,000 days in jail.
Loujain al-Hathloul, who has been nominated for the Nobel peace prize, successfully campaigned for women to have the right to drive in Saudi Arabia.
Her sister Lina al-Hathloul said the 31-year-old, who spent around two and a half years in pre-trial detention since her arrest in May 2018, will be on probation and blocked from travelling outside of Saudi upon release.
"Can I kindly ask that we don't use the word 'free' or 'freed' in noting Loujain's potential release as it is not freedom," she tweeted. "It is a potential release from prison and she is still under probation, travel ban and awaiting news of the appeal process."
In December, the Specialised Criminal Court in Riyadh, which was set up to deal with terror cases, sentenced Loujain to five years and eight months in jail on terrorism-related charges and banned her from leaving the kingdom for half a decade. But the court suspended two years and 10 months of the sentence in addition to the time already served in prison.
The family of Loujain, who was named one of Time magazine's 100 most influential people in 2019, have said they will be appealing the conviction.
The University of British Columbia graduate, who launched a hunger strike over her jail conditions, had previously been arrested and released several times for defying the driving ban in the highly conservative country. She was arrested with 10 other women's rights activists in Saudi Arabia in May 2018 – weeks before the kingdom reversed the driving ban.
Alaa Al-Siddiq, executive director of ALQST, a London-based Saudi rights group, told The Independent: "The possible release of Loujain this week, after spending over 1000 days unjustly behind bars, would be welcome news, and points to the growing international pressure on Saudi Arabia, without which she may have faced even longer in prison. 
"Yet the terms of the sentence place her under heavy restrictions upon release, including three years of probation and a five-year travel ban, and she has appealed the ruling, which followed a deeply unfair trial. She must be released unconditionally, and the charges against her dropped."
Local press previously said Loujain had been charged with damaging the country's national security and trying to alter its political structure. While she alleges she has been tortured in prison, these claims have been denied by Saudi Arabia.
Human rights organisations, politicians and celebrities have repeatedly called for the campaigner to be immediately released from jail, arguing that the charges against her are false and must be dropped.
Lucy Rae, a spokesperson for human rights charity Grant Liberty, argued she should never have been arrested in the first place. 
She added: "They have stolen three years of her life. Her only crime was to demand a fairer society, and the sorts of rights for women that the rest of the world take for granted. If she is released from prison this week, she will still not be free. She will remain on probation, she will face a travel ban and she will suffer restrictions on her right to express herself. 
"She will in effect simply move from the brutal high security prison of al Ha'ir, to the repressive high security state of wider Saudi Arabia. We must also remember that Loujain is not alone - she represents the many other women imprisoned and repressed in Saudi Arabia." 
Ms Rae said the "fight continues" until all of these women are released from jail and women are able to "enjoy equal rights" in the kingdom.
Speaking to The Independent in November, her sister, Lina, said: "From the beginning, it has been a sham trial and a show trial, so it won't magically become a fair trial. From the beginning, it has been normal to give a day's notice for things.
"The authorities' decisions have been very impulsive. The procedures have not been respected and have not been fair. The authorities previously blocked my parents from giving Loujain her legal documents."
She said: "I really miss my sister. Not a second goes by that I don't miss her."
Register for free to continue reading
Registration is a free and easy way to support our truly independent journalism
By registering, you will also enjoy limited access to Premium articles, exclusive newsletters, commenting, and virtual events with our leading journalists
Already have an account? sign in
Join our new commenting forum
Join thought-provoking conversations, follow other Independent readers and see their replies