US removes advisors assisting with Saudi-led air strikes in Yemen
Sources have denied the move is because of civilian deaths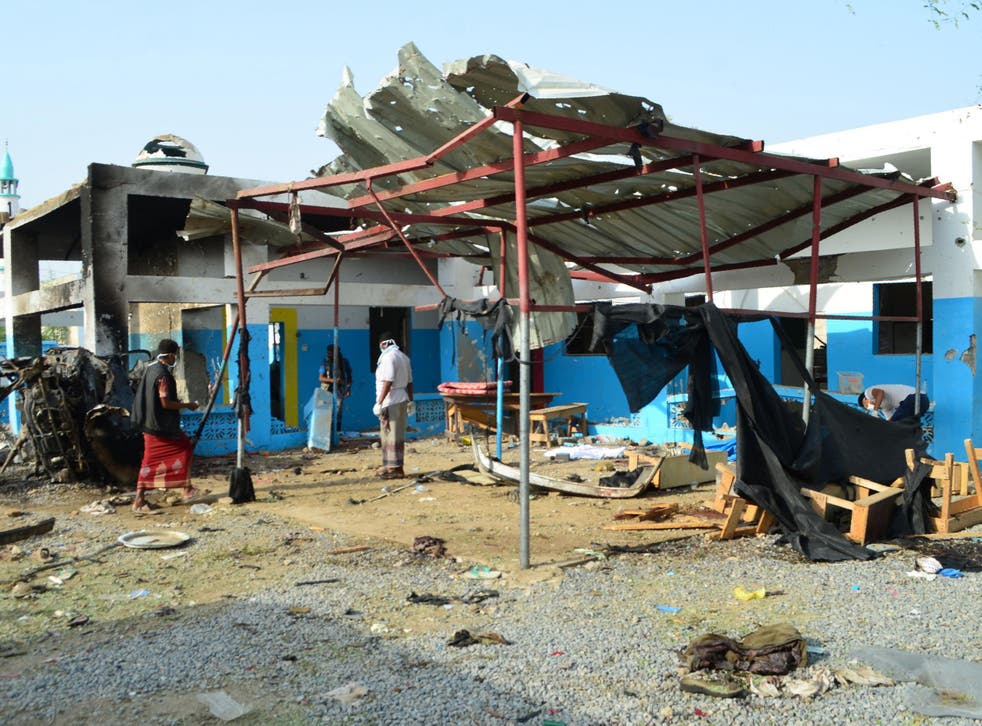 The US has withdrawn dozens of advisors assisting with Saudi-led air strikes in Yemen.
Fewer than five US military officers remain part of the "Joint Combined Planning Cell," from a team of 45 formed last year to assist with Saudi Arabia's campaign.
US sources have denied the move is because of increasing criticism from human rights groups over the number of civilian casualties the Saudi coalition has caused.
Instead, a military spokesperson said the reduced staffing was because the Saudis had not asked for help with their operations.
"There was not the same sort of requests coming in for assistance," Fifth Fleet spokesman Lieutenant Ian McConnaughey told AFP from Bahrain.
Pentagon spokesperson Adam Stump said in a statement: "The cooperation that we've extended to Saudi Arabia since the conflict escalated again is modest and it is not a blank check,"
Anonymous official US sources told Reuters the withdrawl of advisors was not because of repeated criticism of the civilian death toll in Yemen.
Yet Mr Stump was critical of the regime. "Even as we assist the Saudis regarding their territorial integrity, it does not mean that we will refrain from expressing our concern about the war in Yemen and how it has been waged," he said.
"In our discussions with the Saudi-led coalition, we have pressed the need to minimize civilian casualties."
Since the escalation of the conflict nearly two years ago, more than 6,500 civilians have been killed and a further 32,000 injured, according to the Norwegian Refugee Council.
Three million Yemenis have fled their homes, while eighty per cent of the country (21 million people) are now in need of humanitarian aid.
World news in pictures

Show all 50
The move away from the Yemen conflict by the US comes as the charity Medicins Sans Frontieres (MSF) withdraws from the north of the country.
The charity said their hospitals have been repeatedly detroyed by Saudi-led air strikes, even after they shared the satellite coodinates of their hospitals with parties involved in the conflict.
MSF announced they were leaving the area after a strike hit one of its buildings, killing 19 people.
"Coalition officials repeatedly state that they honour international humanitarian law, yet this attack shows a failure to control the use of force and to avoid attacks on hospitals full of patients," the French charity said in a statement.
"MSF is neither satisfied nor reassured by the SLC's [Saudi-led coalition] statement that this attack was a mistake.
"The decision to evacuate the staff from a project is never taken lightly but in the absence of credible assurances that parties will respect the protected status of medical facilities there may be no other option," they added.
Join our new commenting forum
Join thought-provoking conversations, follow other Independent readers and see their replies