Saudi Arabia arrest 19 people over bomb attacks
The Kingdom's interior ministry said authorities had also identified suspects in two of the three attacks
Alexandra Sims
Thursday 07 July 2016 23:20 Comments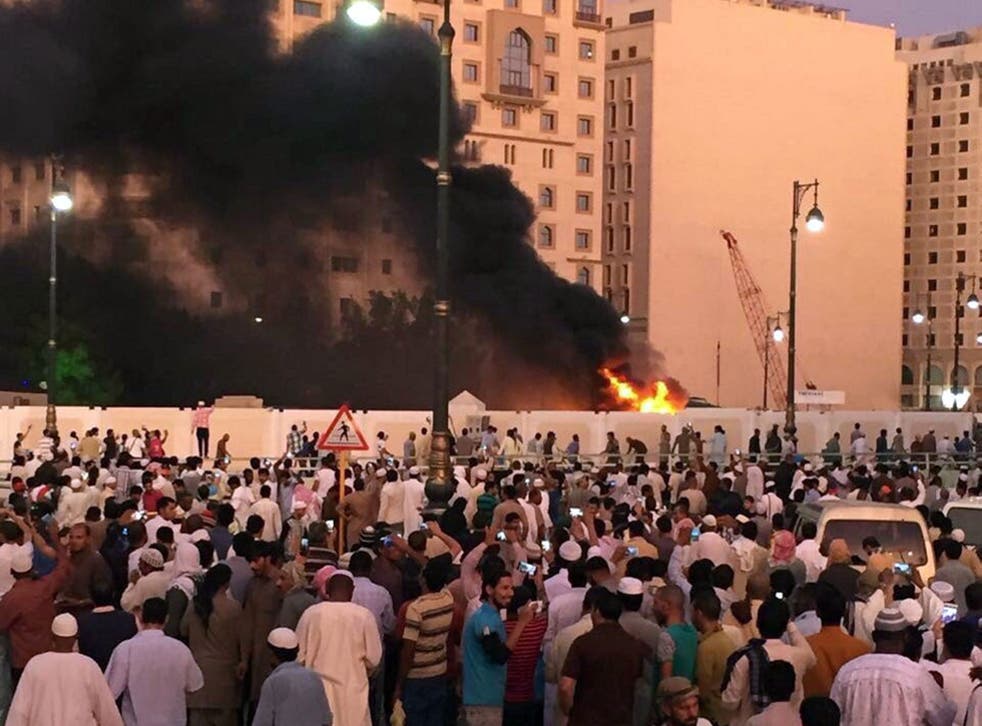 Saudi Arabian officials say 19 people have been arrested, including 12 Pakistani nationals, following three bomb attacks that struck the country on Monday.
The Kingdom's interior ministry said in a statement on Thursday that authorities had also identified suspects in two of the three attacks.
A suicide bomber who killed four security officers and wounded five near a mosque in the western city of Medina on Monday was named as 26-year-old Saudi national Na'ir al-Nujiaidi al-Balawi.
The ministry said three suicide bombers took part in a second attack, also on Monday, outside a Shia mosque in the eastern region of Qatif, in which no civilians or police were wounded.
They have been named as Abdulrahman Saleh Mohammed, Ibrahim Saleh Mohammed and Abdelkarim al-Hesni, and are all understood to be in their early 20s.
On Tuesday, officials identified the suicide bomber who struck outside the US consulate in Jiddah in a third attack on the same day. The attacker was named as 34-year-old Abdullah Qalzar Khan, a Pakistani resident of the Kingdom who arrived 12 years ago to work as a driver.
No group has yet claimed responsibility for the Jiddah and Medina attacks, nor the attack at the Shia mosque. The nature of the attacks and their apparently coordinated timing suggested Isis could be to blame.
Additional reporting by Associated Press
Register for free to continue reading
Registration is a free and easy way to support our truly independent journalism
By registering, you will also enjoy limited access to Premium articles, exclusive newsletters, commenting, and virtual events with our leading journalists
Already have an account? sign in
Join our new commenting forum
Join thought-provoking conversations, follow other Independent readers and see their replies