Saudi Arabia assembles 34 Muslim country coalition to fight 'terrorism' – but there's no mention of Isis
The new alliance also fails to include key players in region including Iran, Iraq or Syria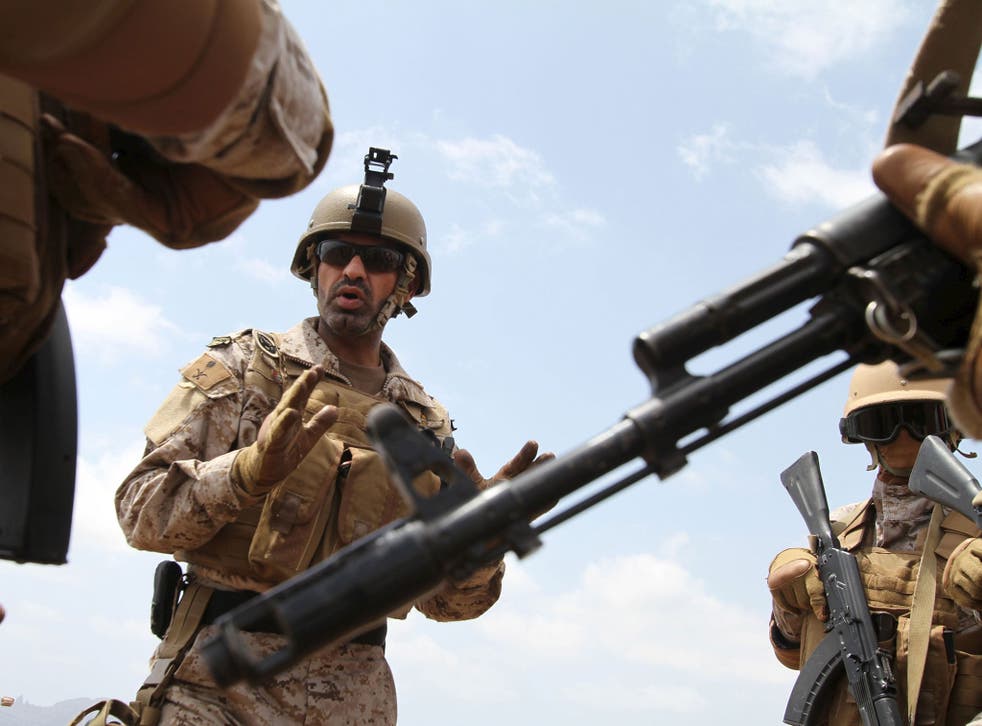 Saudi Arabia has declared the formation of a global "Islamic Alliance" of 34 countries to combat terrorism, following months of pressure for Gulf States to do more to tackle militancy within the Middle East.
The new coalition was announced at a rare press conference in Riyadh, where its centre of operations will be based, but faced immediate criticism for a failure to denounce and target the Isis militant group specifically.
A statement issued via the state news agency SPA said a long list of Arab and largely Islamic countries had committed their support, including Egypt, Qatar, Turkey, Pakistan, Malaysia and Nigeria.
It said they had declared "a duty to protect the Islamic nation from the evils of all terrorist groups and organizations whatever their sect and name which wreak death and corruption on earth and aim to terrorise the innocent".
Saudi Arabia's main regional rivals, Iran, were not included in the list, nor was the Shia-dominated government of Iraq or the embattled regime of Syria's Bashar al-Assad.
And the statement made no direct reference to the growing dominance of the Isis militant group on its border, instead citing the general need to "combat terrorism and to save international peace and security".
The 30-year-old Saudi crown prince and Defence Minister, Mohammed bin Salman, presented the new alliance to reporters on Tuesday, according to the Reuters and AFP news agencies.
Asked if the coalition would focus on Isis, bin Salman said it would confront "not only" that group but "any terrorist organisation that appears in front of us".
He provided little detail on the military make-up of the new force, and said only that it would "coordinate" with the existing US-led coalition, the bilateral alliance between Russia and Assad and other key players in the region such as Iran.
"There will be international coordination with major powers and international organisations ... in terms of operations in Syria and Iraq. We can't undertake these operations without coordinating with legitimacy in this place and the international community," bin Salman said.
Even the number of 34 appeared something of a stretch, with some major Muslim-majority nations such as Indonesia excluded and described only as "supporting" the coalition from afar.
In pictures: The rise of Isis

Show all 74
The full list of countries in the alliance appear to include the partially-recognised state of Palestine and the tiny African island state of Comoros, with an army of around 500 soldiers.
Aside from Saudi Arabia, the rest were Jordan, the UAE, Pakistan, Bahrain, Bangladesh, Benin, Turkey, Chad, Togo, Tunisia, Djibouti, Senegal, Sudan, Sierra Leone, Somalia, Gabon, Guinea, Qatar, Cote d'Ivoire, Kuwait, Lebanon, Libya, Maldives, Mali, Malaysia, Egypt, Morocco, Mauritania, Niger, Nigeria and Yemen.
Join our new commenting forum
Join thought-provoking conversations, follow other Independent readers and see their replies