Saudi Arabia says it will reopen 'some' of Yemen's air and seaports after international outrage
Riyadh says transport links in government loyal cities will reopen - but key rebel ports remain shut as aid agencies warn of worsening famine 
Monday 13 November 2017 18:59 Comments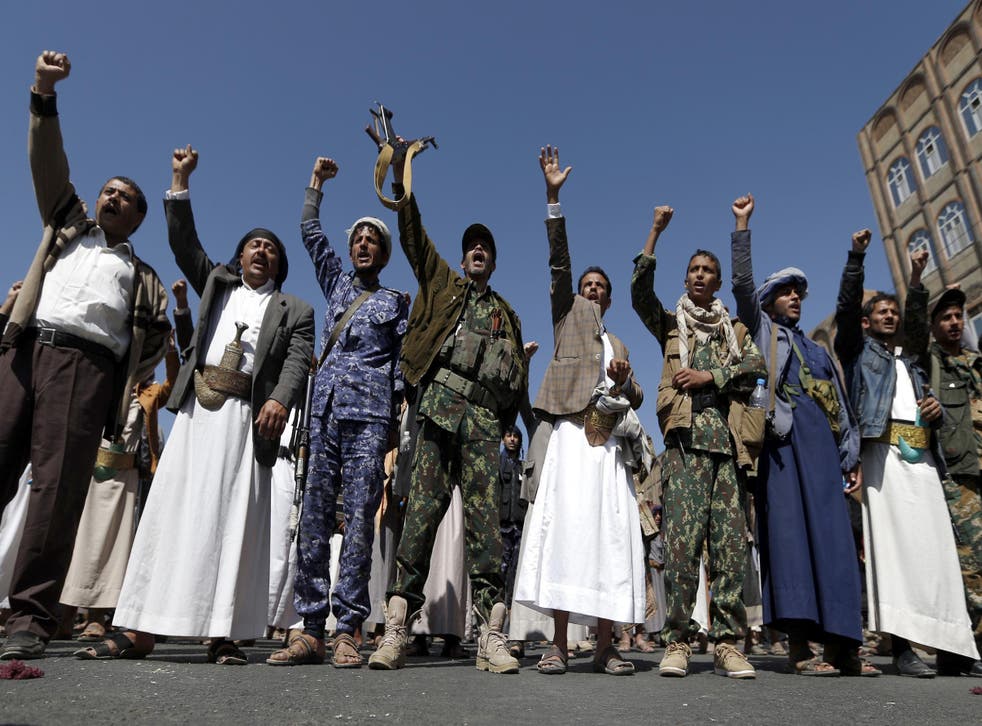 Saudi Arabia has said that airports, border crossings and ports controlled by the Arab coalition in Yemen are to reopen, a week after Riyadh closed down the whole country in retaliation for a Houthi ballistic missile attack.
Aden, Mocha and Mukalla's ports will resume normal activity within 24 hours, as will Aden and Seyoun airports, the Saudi mission to the UN said on Monday.
However, major ports and airports under rebel control, which most of the country's aid passes through, will remain closed until Riyadh has sought opinions from UN experts on how to prevent weapons from being smuggled in.
Marib General Hospital is a beacon for those in need in Yemen
The Saudi-led coalition operates in Yemen on behalf of the international backed, exiled government against both extremist groups and the Iran-backed Houthis, who have control of the capital, Sanaa.
A Houthi ballistic missile was shot down near Riyadh's airport on 4 November in a display of the most sophisticated weaponry the rebels were thought to possess.
The Kingdom immediately blamed the attack on the Houthis' allies, Lebanese Hezbollah and regional rival Iran, ordering the shut down of all transport in and out of Yemen to prevent weapons smuggling.
Iran has long denied supplying arms in the Yemeni conflict.
The decision was met with outrage by the UN and more than 20 different aid groups, which said even a temporary closure would bring millions in the war-torn country closer to "starvation and death".
The situation in Yemen

Show all 14
Yemen descended into a full-blown civil war in March 2015, and is now suffering from the worst cholera outbreak in history.
Almost three years of civil war have decimated the country's infrastructure and put seven million of the 27-million strong population on the brink of famine.
Saudi Arabia and its regional partners' extensive bombing campaign on the Houthis - which in some cases have targeted civilian buildings such as hospitals and funeral gatherings – have killed thousands of civilians.
The blockade on Yemen's ports, land borders and air space has also been heavily criticised for preventing food and medical aid reaching civilians.
The latest crackdown could have further disastrous consequences for Yemen's suffering people.
"The humanitarian situation in Yemen is extremely fragile and any disruption in the pipeline of critical supplies such as food, fuel and medicines has the potential to bring millions of people closer to starvation and death," a statement from more than 20 UN agencies and charities warned.
Michael Fallon claims Saudi Arabia is only 'defending itself' when attacking Yemen
The Saudi announcement of the partial easing of the blockade was met with hostility by one top Houthi leader, who vowed retaliation against the neighbouring Kingdom.
The new measures had "shut down all doors for peace and dialogue," Saleh al Sammad, the head of the Presidency Council of the Houthis, said during a rally of thousands of rebel supporters in the capital, Sanaa on Monday afternoon.
The more the blockade tightens, he said, the more the Houthis will develop their abilities to "respond to the assault of the enemy."
News agencies contributed to this report
Register for free to continue reading
Registration is a free and easy way to support our truly independent journalism
By registering, you will also enjoy limited access to Premium articles, exclusive newsletters, commenting, and virtual events with our leading journalists
Already have an account? sign in
Join our new commenting forum
Join thought-provoking conversations, follow other Independent readers and see their replies