Saudi Arabia's youth embrace crown prince's desire for liberalisation
Declaration the kingdom will return to 'moderate, open Islam' met with international scepticism – but young people spot beginnings of a cultural revolution 
Wednesday 25 October 2017 17:42 BST
Comments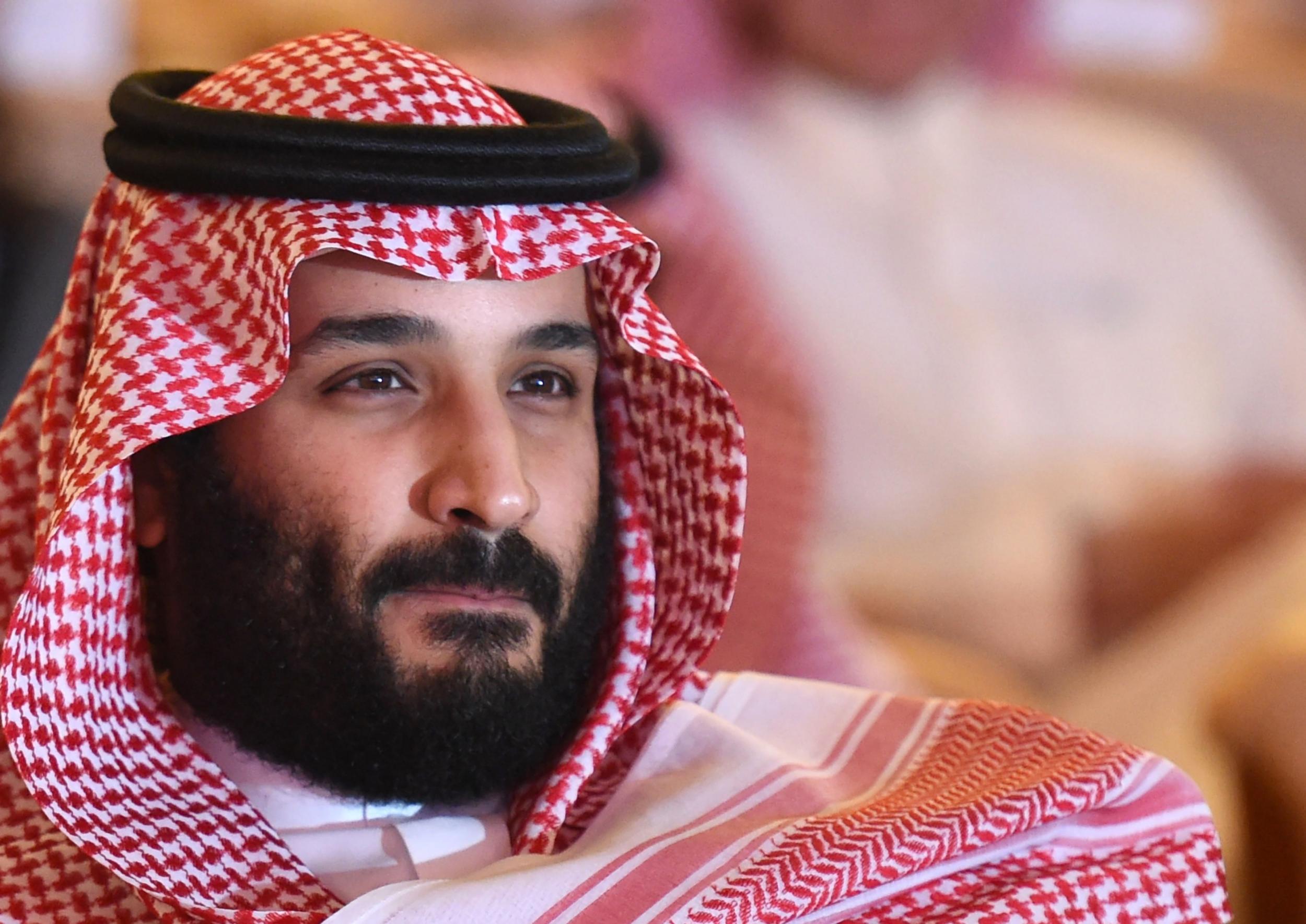 Saudi Arabia's crown prince almost didn't say one of the most revolutionary things ever uttered by a member of the House of Saud.
"For many reasons, today is not the right day to discuss [extremism]," Mohammed bin Salman told a panel at the Future Investment Initiative in Riyadh on Tuesday.
"We were not like this in the past… we want to go back to what we were before – a country of moderate Islam that is open to all religions and to the world," he said to applause.
10 examples of Saudi Arabia's human rights abuses
Show all 10
In a later interview with The Guardian, the crown prince said that the country's conservatism was in part fallout from Iran's Islamic Revolution.
"What happened in the last 30 years is not Saudi Arabia. What happened in the region in the last 30 years is not the Middle East. After the Iranian revolution in 1979, people wanted to copy this model in different countries, one of them is Saudi Arabia. We didn't know how to deal with it. And the problem spread all over the world. Now is the time to get rid of it.
"Seventy per cent of [the Saudi] population is under 30 and we won't allow the 30 per cent to hold them back."
The comments – Prince bin Salman's most direct criticism of Saudi Arabia's puritanical religious establishment to date – appear to have cemented his reputation as a bold and liberal reformist.
Of course, his words were carefully chosen, no matter how nonchalantly they were delivered.
Riyadh is keen to diversify its revenue streams and open up to the modern world following a global plunge in oil prices, but the state's continuing human rights abuses mean the declaration has been met with scepticism internationally.
LSE Saudi Arabia academic: Lifting ban on women driving is being used to deflect bad news
At home, however, many think the prince has sent a clear message to the kingdom's hardliners: the 32-year-old heir to the throne, who will mostly likely set the agenda in Saudi Arabia for decades, is quickening the pace of social change – and does not expect the religious establishment to challenge him.
Saudi social media has lit up with praise for Prince bin Salman since yesterday's comments: "Finally, we can join the 21st century," one woman posted on Twitter. "He's going to change history," said another user.
"This country needs someone like him," 25-year-old Yousif al-Helw, from Jeddah, told The Independent.
"He's a lot more brave in spearheading reforms, whereas previous – older – Saudi rulers were always worried about keeping the conservatives at bay."
People in the kingdom have watched from afar as Arab Spring demands in other countries have ended in the rolling back of freedoms or war.
In Saudi Arabia's restive east, armed protests demanding an end to discrimination against Shia citizens have led to a brutal crackdown which have left parts of Qatif province looking like war-torn Syria.
While many of Saudi Arabia's tireless rights activists would have preferred a bottom-up, more democratic movement for change, soome feel that any change is better than none.
"There's excitement about the momentum in contrast to the stagnation of years past, but uncertainty about the direction," said one young professional living in Riyadh, who did not want to be named.
The crown prince, who was suddenly appointed to the post in June this year at the expense of his uncle, is not without his critics.
In his role as defence minister – a position he has held since 2015 – bin Salman has proved hawkish, attracting censure over his role in Saudi Arabia's bloody intervention in the Yemeni civil war, as well as his aggressive stance on regional rival Iran.
The prince is also regarded as one of the primary decision makers behind the Gulf states' recent cutting of ties with Qatar.
But even if it's just domestic, and even if implemented through the will of an absolute monarchy, it seems change for the better is on the cards.
"I definitely think [Prince bin Salman] is genuine, because he doesn't have a reason not to be," Mr Helw said. "There isn't real formal opposition in Saudi. He doesn't need to do this for show, because the people have no say."
Join our commenting forum
Join thought-provoking conversations, follow other Independent readers and see their replies