Saudi Arabia arrests economist on terror charges after he criticises Crown Prince Mohammed Bin Salman's financial plans
'I heard they broke him ... they told me this he's not going to be the same person again. They destroyed him,' says source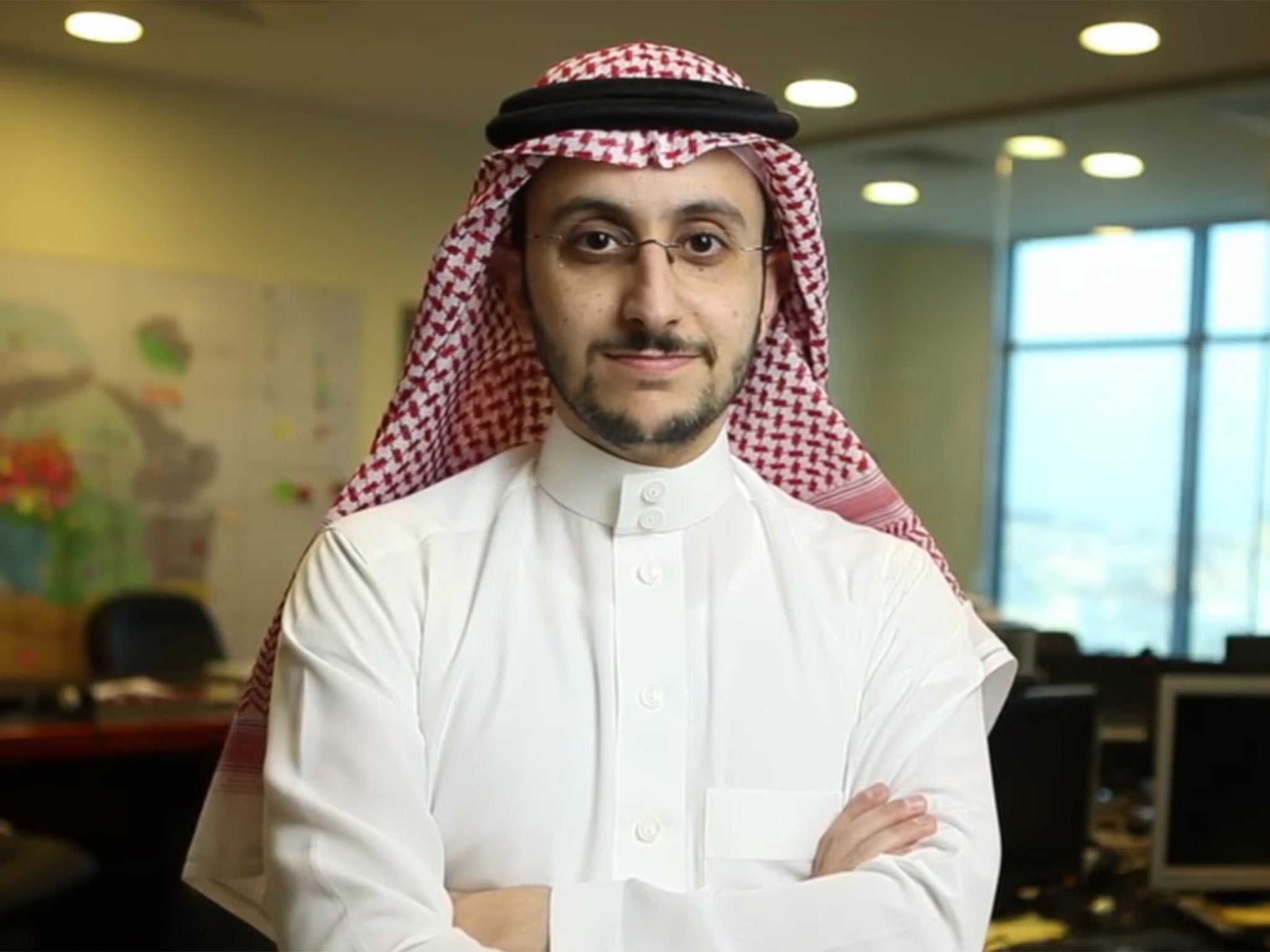 Essam al-Zamel is an engaged economist and a successful businessman, a self-described "serial entrepreneur" and social media star who used his expertise in finance to politely punch holes in Saudi Arabia's ambitious growth visions. He was planning to travel to the US this year, hoping to return to academia, and finally obtain a doctorate in economics, a longtime dream.
But a year ago, before he could head abroad, Essam al-Zamel was arrested, rounded up along with other Saudi activists, dissidents and scholars. And in recent days it has emerged that the mild-mannered number cruncher has been charged with draconian terrorism and treason charges, and possibly faces the death penalty or years in prison.
"It's the fear," said Madawi al-Rasheed, a London-based Saudi scholar and writer often critical of the Saudi leadership. "The regime doesn't mind people passing insults on Twitter, but Essam al-Zamel is an educated person who poses a threat because he can provide statistics and evidence that debunks Saudi propaganda."
The treatment of the Saudi businessman, who was educated in the US and studied briefly in the UK, has raised fresh concerns about human rights in the oil-rich kingdom, which is under the sway of its ambitious Crown Prince, Mohammed bin Salman.
Mr Zamel has been charged with serious offences, including membership of the Muslim Brotherhood, the outlawed international Islamist political group that renounced violence decades ago and once received the backing of the Saudi state.
According to the Saudi newspaper al-Riyadh, he was also charged with ties to Qatar, the tiny Arabian Peninsula nation that has had a cataclysmic falling out with the Saudi leadership. He's also accused of "inciting and sowing sedition in society," seeking the violent overthrow of the Saudi regime by calling for protests, and leaking "sensitive" information that could harm national security, as well as violating cyber law by "mobilising his followers on social media."
Mr Zamel's supporters are aghast at the accusations against him. Especially stinging is the charge of "sedition", they say, noting that he actually championed an initiative against sectarianism by encouraging Sunnis to pray at Shia mosques and Shias to pray at Sunni mosques.
Friends and family have grown increasingly worried about him amid reports that he's been held in harsh conditions under solitary confinement in what many suspect is a tactic to obtain a confession.
"I heard they broke him," said a source close to Mr Zamel's social circle. "They told me this he's not going to be the same person again. They destroyed him."
He appeared to have run afoul of Saudi authorities after publicly criticising the Saudi Crown Prince's ambitious Vision 2030 scheme to evolve the country's economy beyond petrochemicals.
As part of the plan, the Crown Prince wanted to pressure Saudi businesses into replacing expat workers with locals. But Mr Zamel – who at one point had close to one million followers on Twitter – warned that the plan would cause a recession by reducing demand.
"He dug into the economic aspect and concluded it was unworkable," said Iyad al-Baghdadi, an Oslo-based Arab political activist.
Mr Zamel also criticised the Crown Prince's plan to the take the country's national oil company, Aramco, public to raise $2 trillion (£1.5bn). To reach such a valuation, Mr Zamel argued, the firm would have to sell off reserves, which he deemed not the property of the company.
Female drivers stage protest outside Saudi embassy in London as detention of women's rights defenders reaches 100 days
"The current valuation implies that everything will be sold, including the oil under the ground," he wrote to his followers on Twitter.
"It is neither fair nor logical to sell the oil from under our feet in a commercial transaction at this juncture. If all the oil is sold, and we take its price in cash, and then we still fail to diversify, then we'll have nothing left, no diversified economy and no oil either."
He later deleted Tweets as well as others.
"He said the oil does not belong to the government but to the Saudi people," said Mr Baghdadi. "You can't exactly sell it without having a national conversation, and then he went on to say you can't do that without free speech."
The plan to take Aramco public has now been put on hold until at least next year amid economic troubles that have rattled the kingdom. The Saudi economy contracted 1 per cent last year on low oil prices and "for the exact reasons Essam gave," said Mr Baghdadi.
Join our commenting forum
Join thought-provoking conversations, follow other Independent readers and see their replies