Saudi Arabia will have executed 150 civilians by end of the year, says human rights group
Over 40 civilians executed in one day on terrorism charges in January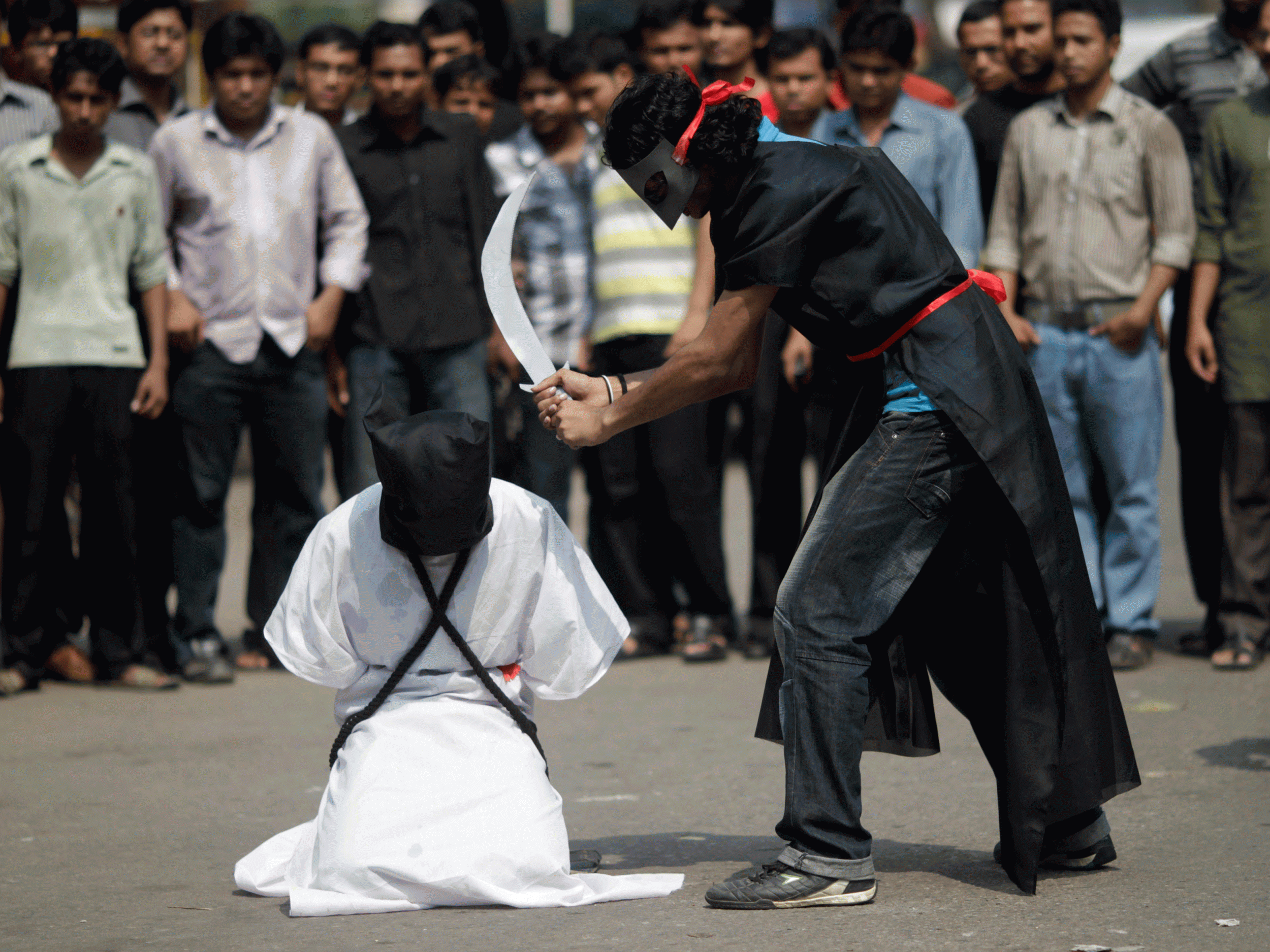 Saudi Arabia will have executed at least 150 people by the end of 2016, for the second year in a row, according to research by a human rights organisation.
Around 47 of those were tried in the kingdom's "specialised criminial court", which the UK-based group Reprieve suggested is being used to silence political dissidents.
Of those tried for state security offences including protesting, two were confirmed to be foreign nationals and four were juveniles. Meanwhile, 81 people – including 20 foreign nationals - were executed for comitting murder, and 23 for drug trafficking.
Reprieve has claimed legal norms are being ignored in Saudi courts, such the lack of a lawyer present at hearings and even the use of torture to extract confessions.
On 2 January, 47 civilians were executed on terrorism charges in one day, with the majority beheaded. It was the largest mass execution carried out in Saudi Arabia since 1980.
Reprieve said 150 civilians have been executed in total this year, compared with 158 last year. The 2015 figure reflected a considerable rise in executions, up 71 from the year before.
The majority of those executed this year were arrested on drugs or terrorism offences. Several were young people under the age of 18, Reprieve alleged.
The January executions sparked protests across the Middle East, during which demonstrators attacked the Saudi Embassy in Baghdad and buildings were burned down in Tehran.
In Saudi Arabia, the death penalty can be imposed for a wide range of offences including murder, rape, blasphemy, drug use, adultery and witchcraft. It is one of four countries – the others are North Korea, Somalia and Iran – which still carries out public executions.
"These appalling abuses give the lie to the Prime Minister's claim that the UK's engagement with Saudi Arabia promotes 'reform'," Reprieve director Maya Foa said.
"The Government must urgently use its ever-closer relationship with Saudi Arabia to secure genuine change – this includes the release of juveniles facing the death penalty."
In July, Sara Hashah, Amnesty International's Middle East and North Africa spokesperson, told The Independent that Saudi Arabia was "out of step" with the rest of the world.
"In Saudi Arabia, where people are routinely sentenced to death after grossly unfair trials, we have seen a dramatic surge in the number of executions in the past two years which has shown no sign of abating in 2016," she said.
"This clearly demonstrates that Saudi Arabia's authorities are increasingly out of step with a global trend of states moving away from the death penalty.
Human rights attacks around the world

Show all 10
"Saudi Arabia's authorities must end their reliance on this cruel, inhuman and degrading form of punishment immediately."
In March, the kingdom's culture minister delivered a speech to the UN in Geneva denying that the government was guilty of human rights offences.
Bandar al-Ali claimed Saudi Arabia was a bastion of human rights, and "fights torture in all its physical and moral manifestations", in response to its increasing use of public executions.
Register for free to continue reading
Registration is a free and easy way to support our truly independent journalism
By registering, you will also enjoy limited access to Premium articles, exclusive newsletters, commenting, and virtual events with our leading journalists
Already have an account? sign in
Register for free to continue reading
Registration is a free and easy way to support our truly independent journalism
By registering, you will also enjoy limited access to Premium articles, exclusive newsletters, commenting, and virtual events with our leading journalists
Already have an account? sign in
Join our new commenting forum
Join thought-provoking conversations, follow other Independent readers and see their replies