Saudi Arabia executes 47 people in one day – including prominent Shia cleric Sheikh Nimr al-Nimr
Most of those executed were Sunnis involved in the 2003 and 2004 Al-Qaeda attacks in the kingdom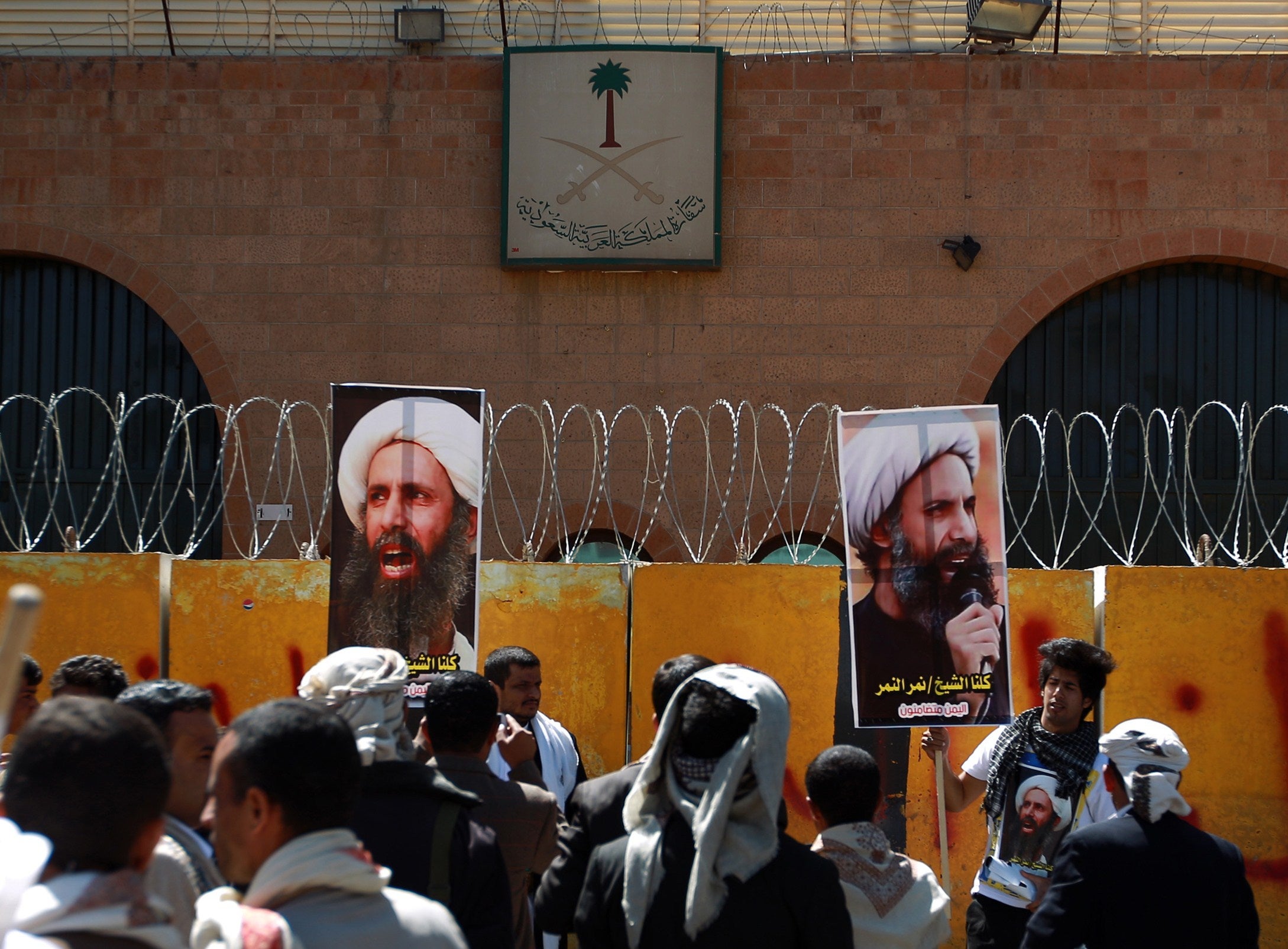 Saudi Arabia has executed 47 people for terrorism offences in one day, including the prominent Shia cleric Sheikh Nimr al-Nimr, the kingdom's interior minister said.
Most of those executed were Sunnis who were convicted of involvement in the deadly 2003 and 2004 al-Qaeda attacks that killed Saudis and foreigners.
The ministry statement, published on the official SPA news agency, said the 47 had been convicted of adopting the radical "takfiri" ideology, joining "terrorist organisations" and implementing various "criminal plots". The executions are Saudi Arabia's first in 2016.
Mr al-Nimr was a vocal supporter of the mass anti-government protests that flared up in the kingdom's oil-rich Eastern Province in 2011, where a Shia majority have long complained of marginalisation.
Speaking at the time of his conviction in October 2014 the brother of Mr al-Nimr said he was found guilty of seeking "foreign meddling" in the kingdom, "disobeying" its rulers and taking up arms against the security forces.
Iran's Shia leadership has previously warned that executing Mr al-Nimr "would cost Saudi Arabia dearly".
Hilary Benn, Labour's shadow foreign secretary, condemned the mass execution on Twitter. He wrote: "Saudi Arabia profoundly wrong to execute Sheikh Nimr al-Nimr. Opposed to the death penalty and Amnesty had serious concerns about his trial."
Juveniles on death row in Saudi Arabia
Show all 8
According to several groups that monitor the death penalty worldwide, the kingdom executed 157 people in 2015, with beheadings reaching their highest level in two decades.
Catherine Higham, a caseworker for Reprieve, which works against the death penalty worldwide, says her organisation documented 157 executions in the kingdom. Saudi Arabia does not release annual tallies, though it does announce individual executions in state media throughout the year.
Additional reporting by Reuters
Join our commenting forum
Join thought-provoking conversations, follow other Independent readers and see their replies