Cartoons highlight anger at Saudi Arabia's position as head of key UN human rights panel
Some social media users have started questioning the kingdom's place on the UN human rights council
Ashley Cowburn
Sunday 03 January 2016 13:16 Comments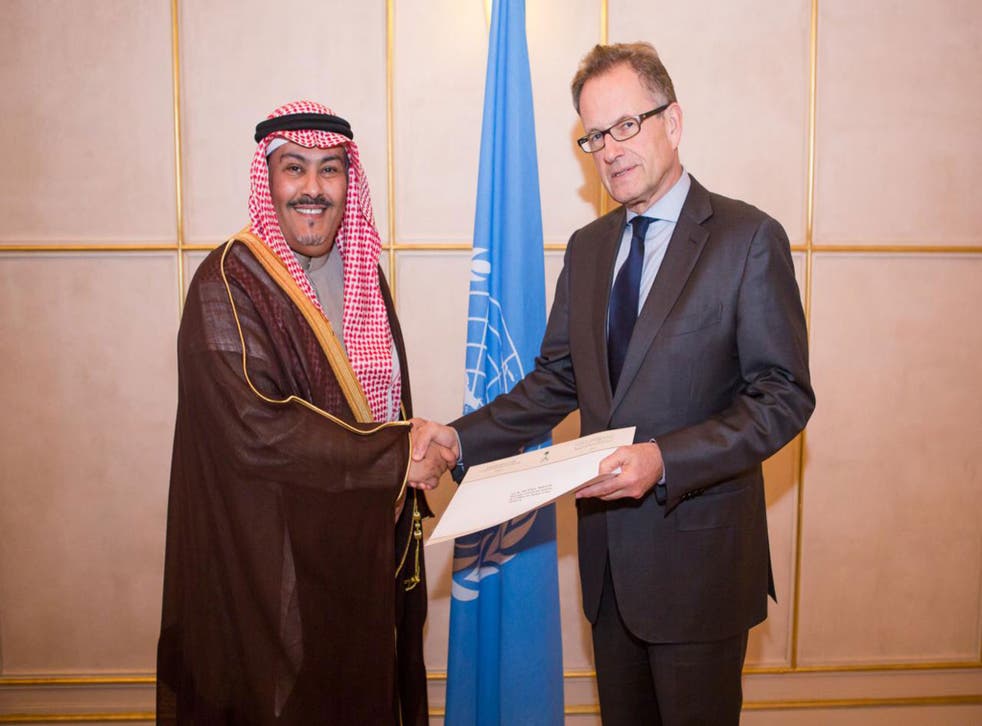 Cartoons taunting Saudi Arabia's membership of the United Nations human rights council have gone viral on social media after the kingdom executed 47 people in one day.
While the regime's interior minister claimed most of the 47 executed had been involved in the deadly 2003 and 2004 al-Qaeda attacks, a prominent Shia cleric, Sheikh Nimr al-Nimr, was also put to death. He was a vocal supporter of the mass anti-government protests that flared up in the kingdom's Eastern Province in 2011.
The U.N.'s top human rights official has strongly criticised the executions. Zeid Raad al-Hussein says the killing of Sheikh al-Nimr was "a very disturbing development indeed, particularly as some of those sentenced to death were accused of non-violent crimes."
He says international law only permits the death penalty in cases where the crimes committed are considered "most serious" and human rights bodies have consistently defined those as being "being restricted to murder and other forms of intentional killing."
Shiekh Nimr often criticised the House of Saud and called for free elections in the oil-rich kingdom.
In retaliation to the state executions people on social media started sharing cartoons mocking the Saudi regime's membership of the United Nations human rights council.
According to the UN human right's website the general assembly when deciding on membership of the organisation "takes into account the candidate states' contribution to the promotion and protection of human rights".
Speaking to Reuters, Human Rights Watch's Middle East director, said: "Regardless of the crimes allegedly committed, executing prisoners in mass only further stains Saudi Arabia's troubling human rights record." She added that Sheikh Nimr was convicted in an "unfair" trial and that his execution "is only adding to the existing sectarian discord and unrest."
Iran's supreme leader's website, also posted a contentious image comparing the Saudi executions to the barbaric practices of the so-called Islamic State.
Leaked diplomatic documents published last year by the Guardian suggested that the UK and Saudi Arabia conducted a secret vote-trading deal to ensure both states were elected to the UN human rights council.
Register for free to continue reading
Registration is a free and easy way to support our truly independent journalism
By registering, you will also enjoy limited access to Premium articles, exclusive newsletters, commenting, and virtual events with our leading journalists
Already have an account? sign in
Join our new commenting forum
Join thought-provoking conversations, follow other Independent readers and see their replies