Saudi Arabia to execute 14 men on protest-related charges after 'grossly unfair' mass trial
Amnesty International calls on King Salman to pardon individuals sentenced to death after what it described as 'sham court proceedings' amid crackdown on dissent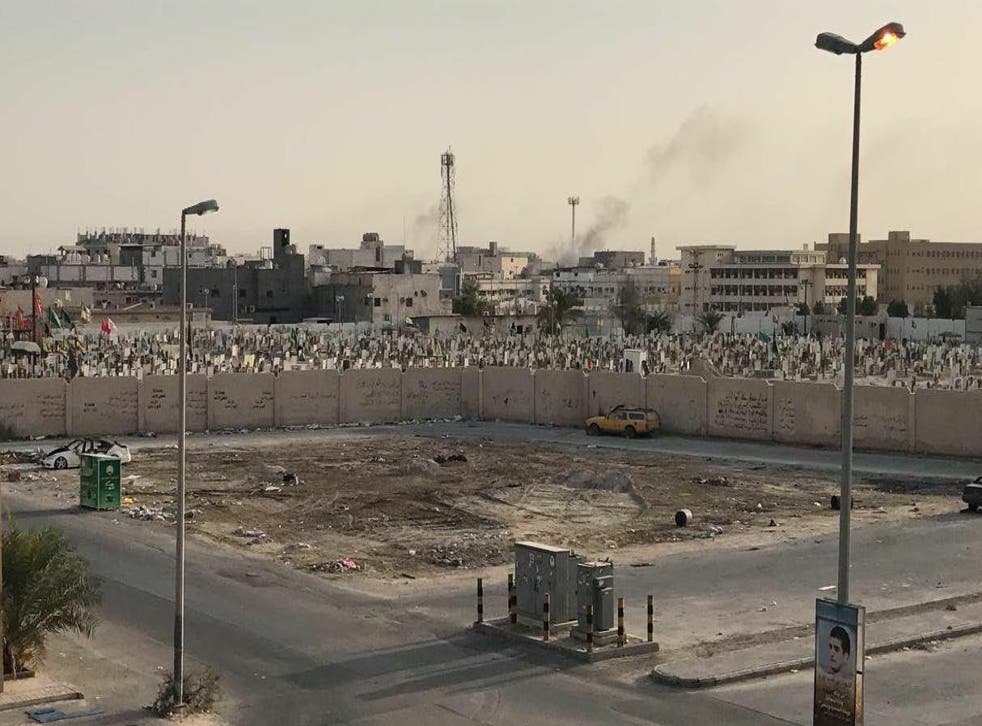 The Supreme Court of Saudi Arabia has upheld the death sentences of 14 men who were found guilty of various charges in proceedings which "brazenly flouted international fair trial standards," Amnesty International has said.
The 14 individuals were convicted of a range of offences, including "armed rebellion against the ruler" by "participating in shooting at security personnel, security vehicles", "preparing and using Molotov Cocktail bombs", "theft and armed robbery" and "inciting chaos, organising and participating in riots", court documents showed.
The men - who were tried en masse, and told the court they had been subjected to lengthy pre-trial detention in which they were tortured into confession - were originally sentenced on 1 June.
The news of the Supreme Court's decision to uphold the lower Specialised Criminal Court's decision became public this week.
"By confirming these sentences, Saudi Arabia's authorities have displayed their ruthless commitment to the use of the death penalty as a weapon to crush dissent and neutralise political opponents," said Samah Hadid, the organisation's director of campaigns for the Middle East.
What happened when US officials were asked why they criticised Iran but not Saudi Arabia
"King Salman's signature is now all that stands between them and their execution. He must immediately quash these death sentences which are a result of sham court proceedings that brazenly flout international fair trial standards."
Saudi Arabia has dealt with unrest - particular in the eastern province of Qatif, home to many of the majority Sunni country's Shia minority - since the Arab Spring uprising in 2011.
The oil-producing region has been hit by a wave of violence in recent months, including car bombs and shoot outs between armed protesters and soldiers, over plans to demolish and redevelop a 400-year-old traditionally Shia neighbourhood in the town of Awamiya.
Riyadh says terrorists hide in buildings there in order to launch attacks on the security services. Earlier this month, four men from the area were executed on terrorism charges.
10 examples of Saudi Arabia's human rights abuses

Show all 10
In May, Awamiyah was placed under siege-like conditions by the army; residents say several people have been injured or killed in ongoing violence between protesters and the state.
International human rights watchdogs have consistently condemned Saudi Arabia's human rights record.
Under the conservative Kingdom's strict Islamic laws, crimes such as murder, rape, drug offences and apostasy all carry the death penalty.
Is it thought the Saudi authorities have executed 66 people so far in 2017 - among the highest death penalty rate in the world.
Register for free to continue reading
Registration is a free and easy way to support our truly independent journalism
By registering, you will also enjoy limited access to Premium articles, exclusive newsletters, commenting, and virtual events with our leading journalists
Already have an account? sign in
Register for free to continue reading
Registration is a free and easy way to support our truly independent journalism
By registering, you will also enjoy limited access to Premium articles, exclusive newsletters, commenting, and virtual events with our leading journalists
Already have an account? sign in
Join our new commenting forum
Join thought-provoking conversations, follow other Independent readers and see their replies