Saudi Arabia executions: Kingdom to behead 50 men convicted of terrorism offences despite Shia revolt threat
Impervious to international opinion, the desert kingdom is poised to execute more than 50 people, three of whom were under 18 when their alleged crime took place. All because of a power struggle within the ruling family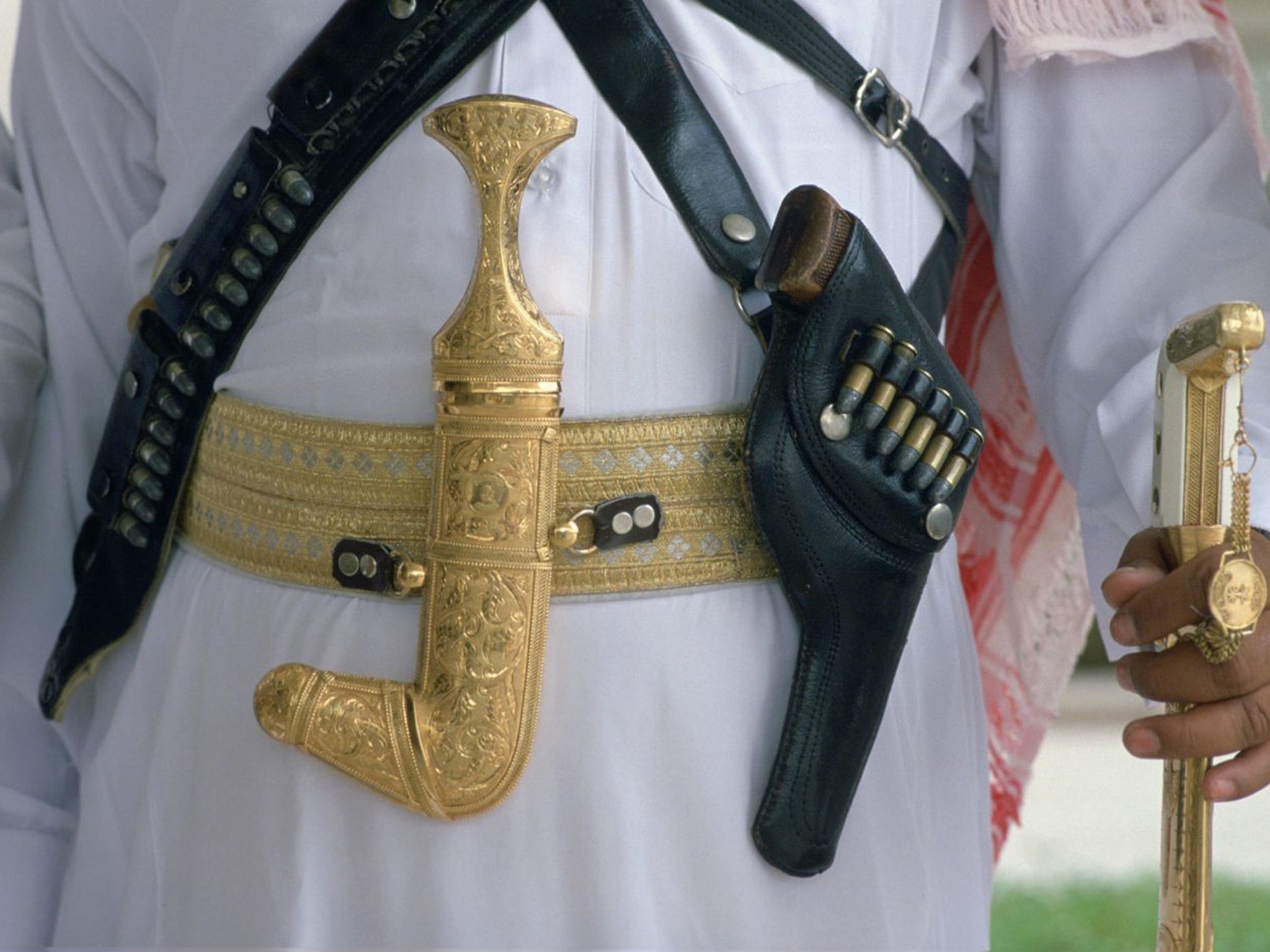 Saudi authorities appear set in the next few days to carry out a series of beheadings across the country of more than 50 men convicted of terrorism offences. Among those facing execution are three young men who were juveniles when they were arrested.
The publication earlier this week of an article in the newspaper Okaz, which has close links to the Saudi Ministry of the Interior, has convinced families of the accused and concerned human-rights organisations that the executions are imminent.
Sources have said that the plan is to behead the men in several cities across the kingdom, most likely after Friday prayers.
Already this year Saudi Arabia has carried out at least 151 beheadings but these would be the first that deal with allegations of terrorism. Last year a total of 90 were executed but none were for terrorism offences. It is believed that seven of the condemned men are Shia from the region of Al-Awamiyah in the oil-rich Eastern Province. Saudi Shia have long protested over discrimination and mistreatment by the Sunni central government.
A leading Shia cleric, Sheikh Nimr al Nimr, arrested in a shootout with security forces in 2012, is among those thought to be facing execution.
UK: "Free Sheikh Nimr!" - Londoners shout-down Saudi Embassy
The mothers of five Shia released a letter on Wednesday alleging that their sons, three of whom were juveniles at the time of their arrest, were subjected to torture while in custody. The letter says: "We affirm that our children did not kill or wound anyone. The sentences were based on confessions extracted under torture, trials that barred them from access to defence counsel and judges that displayed bias towards the prosecution."
Baqer al Nimr, the older brother of Ali al Nimr and a nephew of Sheikh Nimr, told The Independent his brother was 17 and a juvenile when he was detained in February 2011. "Ali is a smart kid, he likes to play football, he is a photographer. He wasn't political, he was just asking for his rights, for the rights of the Shia."
Six months after the arrest, he saw Ali in jail. "I could see his nose was broken and I asked him what happened. He said 'they punch everybody in here'." Ali's mother told Baqer that when she had first seen her younger son "she saw a lot of bruising on his face, she told me she didn't recognise him".
Saudi authorities consistently dismiss such claims.
Sevag Kechichian, Amnesty International's researcher on the Middle East and North Africa, said: "Denials are absolutely not enough when there is clear evidence that points to the contrary."
He called for a thorough and impartial investigation of the torture allegations: "These executions should not happen. Amnesty International is against the death penalty in all circumstances."
Where most executions were carried out in 2014
Show all 10
Last month, the Foreign Secretary, Philip Hammond, said he did "not expect [Ali] al Nimr to be executed", indicating the decision would be a victory for British diplomacy, after the UK was criticised for its links with the Saudi government. Campaigners have called on the British Government to take a more proactive stance in raising human rights issues with the kingdom.
A group of UN experts and the European Parliament have also urged Saudi Arabia to halt the execution of Ali al Nimr. The timing of the executions, should they be carried out, has much to do with a power struggle going on between Mohammad bin Nayef, the Interior Minister and crown prince, and Mohammad bin Salman, Minister of Defence, deputy crown prince and favoured younger son of King Salman.
For several years, the 30-year-old Mohammad bin Salman has served as his ailing father's gatekeeper – the king is believed to be suffering from dementia. But since the king ascended to the throne in January his son has amassed vast new powers. In addition to his appointment as Defence Minister, he serves as chief of the royal court, and chairman of the Council for Economic and Development Affairs.
Saad al Faqih is a Saudi critic of the ruling family living in London. "Mohammad bin Salman has taken everything," he said, adding: "Mohammad bin Nayef wants to make a statement. He wants to be seen as very strong by killing 52 people in one go."
Mr Faqih says that Okaz would not have gone ahead with the article without clear guidance from the Ministry of Interior: "If Okaz published, it is authentic. They would not have been allowed to publish without the express permission of Mohammad bin Nayef." He described the condemned men as "pawns in a political game".
Included among those facing execution are said to be supporters of al-Qaeda and Isis. Mr Faqih believes that Mohammad bin Nayef wants to claim there is no sectarian motive to the executions by including those convicted of belonging to Sunni terrorist organisations with the Shia.
"The Shia public will not be fooled and if the executions go ahead there will be a Shia revolt," Mr Faqih added.
Baqer al Nimr says that if his brother and the others are beheaded, he hopes there will be no violence. "We do not want to be held responsible for any blood," he said.
For now, though, his thoughts are with his kid brother. "I taught him how to ride a bike and now he is in solitary confinement and every time they open the door he must be thinking, 'Is now the time that they have come to kill me?'"
Join our commenting forum
Join thought-provoking conversations, follow other Independent readers and see their replies