Leaked memo shows Saudi Arabia was fully prepared for executions backlash – and went ahead anyway
Exclusive: A secret document, issued hours before the mass killings, ordered security services to cancel holidays and be on full alert for an angry response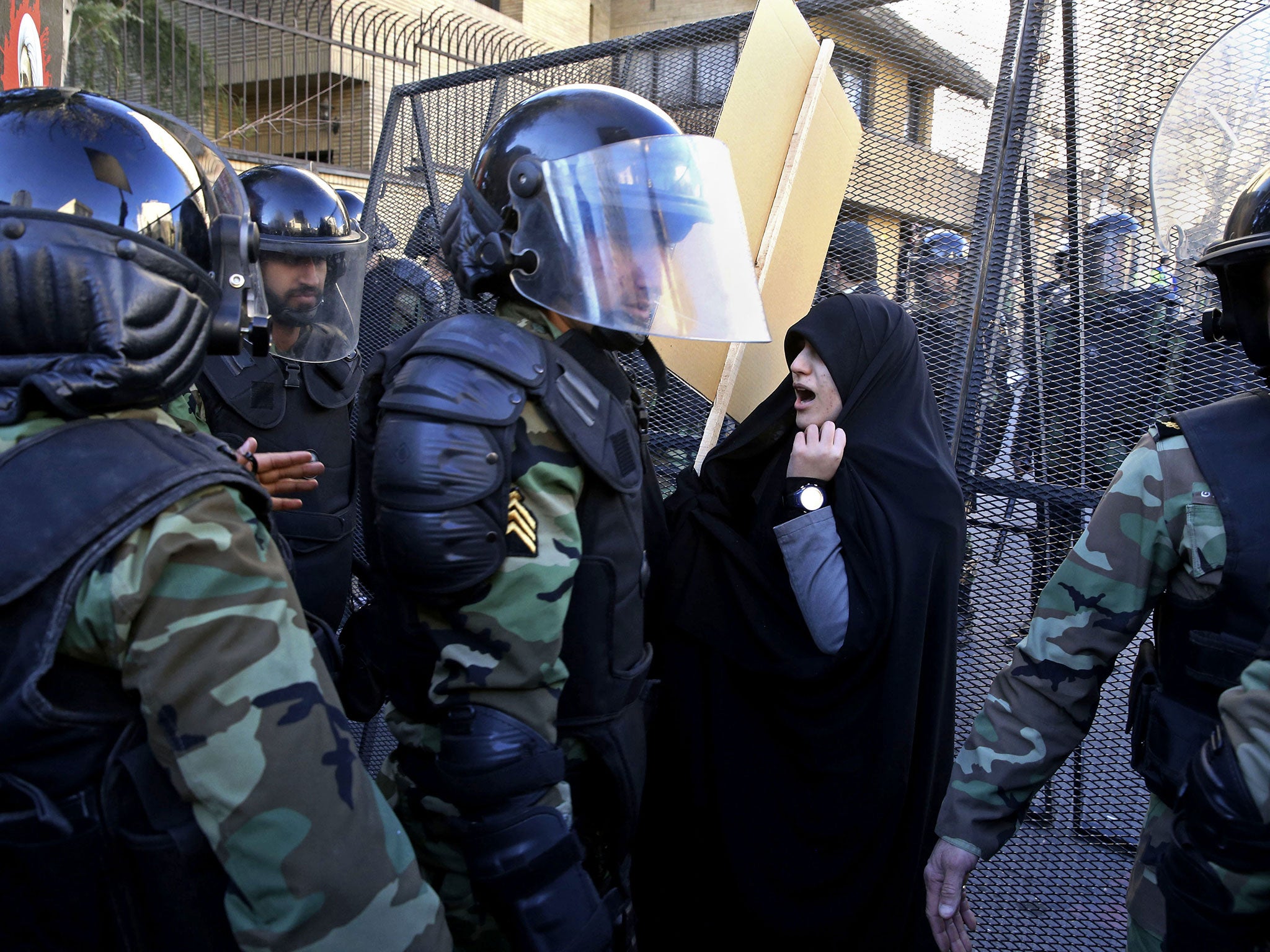 A leaked memo appears to show the Saudi Arabian government knew the mass execution of 47 people would spark an angry backlash and ordered its security services to be on full alert before going ahead, The Independent can reveal.
The letter was issued by the head of Riyadh's security services and ordered forces across the conservative kingdom to cancel planned holidays from 31 December onwards and exercise "maximum precaution" until further notice.
The document was leaked by Saudi human rights campaigners and has been seen by The Independent. It seems to have been sent to unit chiefs in the regions where the executions took place and marked "very urgent".
Saudi Arabia carried out the executions on 2 December, and the decision to kill a prominent Shia cleric in particular has led to diplomatic fallout across the Middle East.
In pictures: Protests around the world over Saudi executions
Show all 7
The backlash has included a shoot-out with police in the home village of the cleric Sheikh Nimr al-Nimr, as well as the ransacking of the Saudi embassy in Shia-dominated Tehran.
And the human rights group Reprieve, which was passed the Saudi government memo by local campaigners, said it showed just how "politically-motivated" the mass executions were.
Maya Foa, head of the death penalty team at Reprieve, said: "This letter shows the level of preparation the Saudi authorities went to ahead of Saturday, having predicted the outrage that would follow their politically-motivated executions of protesters.
"If the Saudi government really wants to prove itself on the international stage, it must stop torturing and executing protestors, and commit to fair, transparent trials."
Since a large group of protesters invaded the Saudi embassy in Tehran on Saturday night, the Saudi government has painted itself as the victim of an unwarranted interference into its internal affairs, recalling its ambassador and severing all diplomatic channels.
The Shura Council of Saudi Arabia, the government's advisory body, said on Monday that it supported the executions and that it was Iran itself which was "seeking to destabilise the security and stability of the countries in the region".
Join our commenting forum
Join thought-provoking conversations, follow other Independent readers and see their replies