Saudi Arabian authorities 'still tolerate religious hate speech', report finds
Officials in Riyadh are not doing enough to stamp out language that discriminates against Shia  and Sufi worshippers as well as non-Muslims, new Human Rights Watch study says
Tuesday 26 September 2017 16:22
comments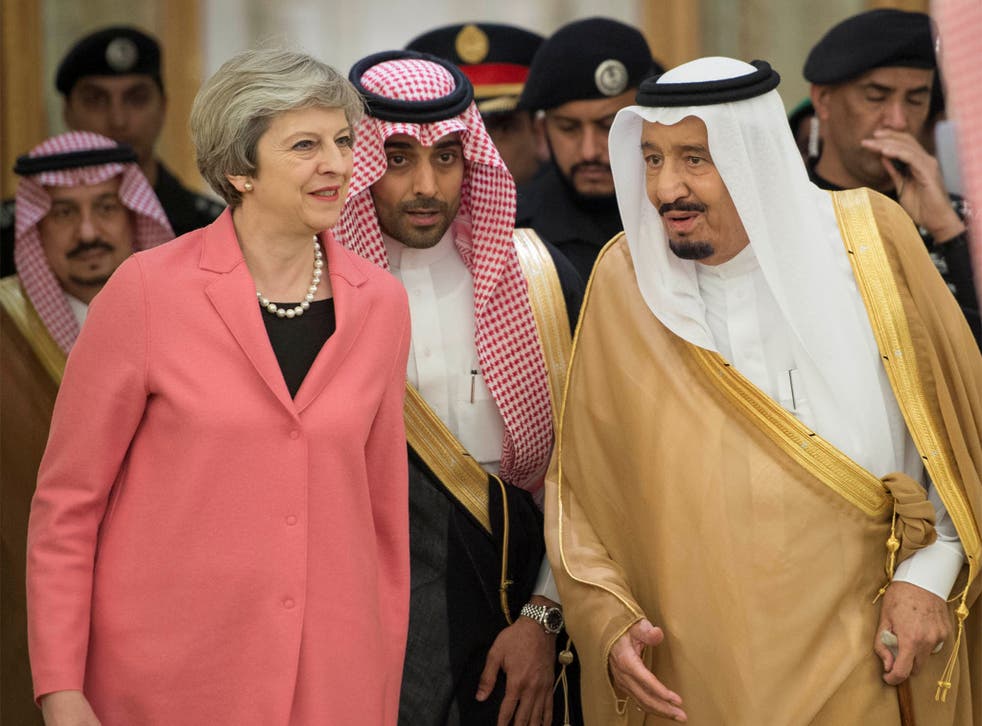 The Saudi Arabian government is too tolerant of hate speech and even incitement directed at minority groups in the Kingdom, a new report from Human Rights Watch (HRW) has found.
Despite recent efforts at reform and the condemnation of attacks made on Shia citizens, state-affiliated clerics and government agencies are using language which is derogatory towards the country's Shia and Sufi minorities and non-Muslims, the watchdog said on Tuesday. Sometimes the language reaches the level of hate speech and even incitement to violence, the New York-based organisation said.
The report - titled "They Are Not Our Brothers: Hate Speech by Saudi Officials" - also found that public school textbooks contain language that "that discriminates against other forms of worship", and Shia citizens face discrimination in the legal system.
May denies suppressing report into Saudi Arabia's funding of extremism to protect arms deals
Shia and Sufi Muslims who do not adhere to the tenets of the extremely conservative Wahabist state-endorsed version of Sunni Islam are a "prime target of Saudi-sponsored hate speech and intolerant rhetoric," the 64-page-long study found. Shia Muslims are often referred to as the derogatory "rafida" or "rawafid" by clerics with millions of followers on social media.
The school curriculum does not mention Shias by name, but "uses veiled language to stigmatise Shiite religious practices" - for example, criticising visiting graves and shrines to venerate important people, which are common practices among Shias. Saudi textbooks describe these practices as a form of polytheism, HRW said.
Calls for equality for Saudi Arabia's Shia citizens reached fever pitch during Arab Spring protests in 2011. Since then, the country's mainly Shia East has seen periodic bouts of unrest including car bombs and attacks on the security services.
Saudi Arabia opens its first women-only hotel

Show all 4
Riyadh's newly-established Department of Public Prosecution has powers to charge offenders who are accused of spreading hate speech and inciting violence on social media, including anyone who attempts to "foment sectarian violence" - although rights activists have expressed concerning the far-reaching new laws could be used to target anti-government protesters too.
Anti-Shia rhetoric spiked in 2016, after the Sunni-led Kingdom and its regional rival, Shia Iran, severed ties. Crown Prince Mohammed Bin Salman has recently claimed that Iran is "based on an extremist ideology" and "seeks to control the Islamic world", ruling out a dialogue with the country.
The cold war between Tehran and Riyadh has played out in proxy wars in Syria, Iraq, and Yemen, and has also fuelled tensions between Sunnis and Shia citizens in Bahrain and Lebanon.
The Associated Press contributed to this report
Join our new commenting forum
Join thought-provoking conversations, follow other Independent readers and see their replies