Saudi Arabia jails prominent human rights activist for 15 years
Waleed abu al-Khair was imprisoned on charges that included seeking to undermine the state and insulting the judiciary
Antonia Molloy
Monday 07 July 2014 16:35 Comments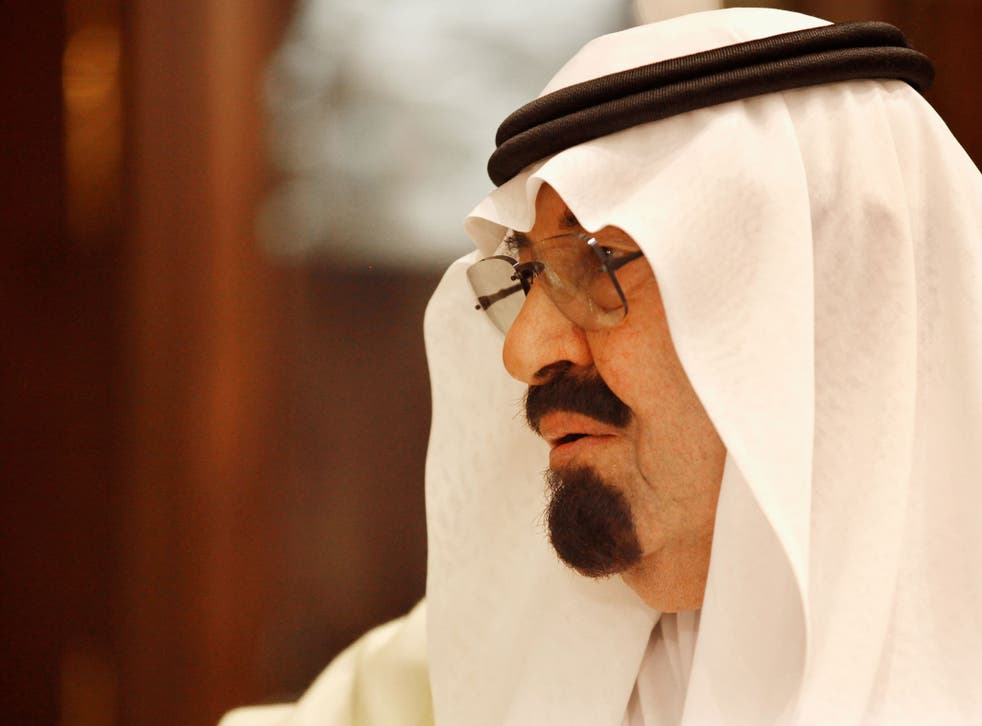 Prominent Saudi human rights lawyer Waleed abu al-Khair has been sentenced by a Jeddah court to 15 years in prison for crimes including "inciting public opinion".
Abu al-Khair, the founder and director of an organization named the Monitor of Human Rights in Saudi Arabia, was jailed on Sunday on charges that included seeking to undermine the state and insulting the judiciary, the state news agency reported.
He had been on trial on sedition charges that included breaking allegiance to King Abdullah, showing disrespect for authorities, creating an unauthorized association and inciting public opinion.
The rights activist was also fined 200,000 Saudi riyals (£31,100), banned from travelling outside the kingdom for another 15 years and had all his websites closed down, the SPA said.
Abu al-Khair was critical of a new anti-terrorism law passed by Saudi Arabia at the start of the year which was widely condemned by rights activists as a tool to stifle dissent.
The anti-terrorism law states that terrorist crimes include any act that "disturbs public order, shakes the security of society, or subjects its national unity to danger, or obstructs the primary system of rule or harms the reputation of the state".
In the past year Saudi authorities have been criticised by international rights groups for jailing several prominent activists on charges ranging from setting up an illegal organisation to damaging the reputation of the country.
In May a client of Abu al-Khair was sentenced to 10 years in jail and 1,000 lashes after being arrested in June 2012 on charges of cyber-crime and disobeying his father.
Raif Badawi was the editor of the Free Saudi Liberals website, which included articles that were critical of senior religious figures such as Saudi Arabia's Grand Mufti and allegedly insulted Islam and religious authorities, according to Human Rights Watch.
Abu al-Khair was unable to represent Badawi in an appeal because he was also in jail at the time, awaiting his trial in in the ultra-conservative Islamic kingdom.
The world's top oil exporter has regularly dismissed criticism of its human rights record by Western countries and campaign groups.
Additional reporting by Reuters
Register for free to continue reading
Registration is a free and easy way to support our truly independent journalism
By registering, you will also enjoy limited access to Premium articles, exclusive newsletters, commenting, and virtual events with our leading journalists
Already have an account? sign in
Join our new commenting forum
Join thought-provoking conversations, follow other Independent readers and see their replies