Saudi Arabia launches 'North Thunder' military drill with troops from 20 nations
State media have reported the operation is 'the largest in the region's history'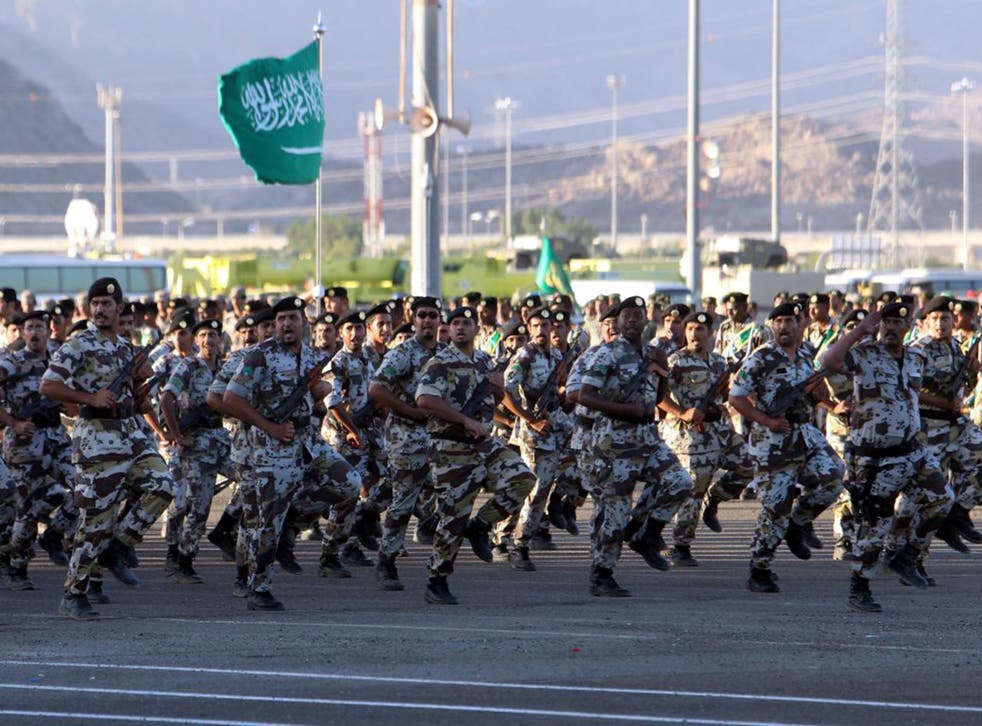 Saudi Arabia has reportedly launched the largest military drill in the region's history, according to state media, using troops from 20 nations.
Dubbed 'North Thunder,' the operation involves Arab and Muslim countries, the Saudi Press Agency (SPA) reported, though details of the exercise have not been released.
The countries joining Saudi Arabia in the operation are the United Arab Emirates, Jordan, Bahrain, Senagal, Sudan, Kuwait, Maldives, Morocco, Pakistan, Chad, Tunisia, Comoros, Djibouti, Oman, Qatar, Malaysia, Egypt, Mauritania and Mauritius, in addition to the peninsula shield forces.
The SPA reported this as the "largest and most important military manoeuvre in the history of the region" using qualitative military equipment of diverse sophisticated weapons.
"The North Thunder drills represent a clear message that the Kingdom of Saudi Arabia an its brothers and friends of the participating countries stand united to confront all challenges and maintain peace and stability in the region," SPA reported.
The move comes just months after Saudi Arabia formed an anti-terrorist coalition of 34 mainly Muslim nations. Foreign minister Adel al-Jubeir said the alliance had been formed to "push back and confront the terrorists and those who promote their violent ideologies," which promises to fight any terrorist organisation, not simply Isis.
On Saturday it was reported Saudi Arabia would be sending aircraft to Turkey's Incirlik air base to aid in the fight against Isis militants in Syria.
Saudi Arabia has in recent weeks resumed its part in the air strikes carried out against Isis, which has been welcomed by the US.
The country has also offered to send ground forces to fight Isis militants. While President Obama has ruled out sending American ground troops into Syria, Turkey's Foreign Minister Mevlut Cavusoglu said his country and the Saudis would support a ground operation coalition.
Register for free to continue reading
Registration is a free and easy way to support our truly independent journalism
By registering, you will also enjoy limited access to Premium articles, exclusive newsletters, commenting, and virtual events with our leading journalists
Already have an account? sign in
Register for free to continue reading
Registration is a free and easy way to support our truly independent journalism
By registering, you will also enjoy limited access to Premium articles, exclusive newsletters, commenting, and virtual events with our leading journalists
Already have an account? sign in
Join our new commenting forum
Join thought-provoking conversations, follow other Independent readers and see their replies