Qatif 'bombing': Simultaneous explosions reported outside mosque in Saudi Arabian city
Two suicide bombers have been killed in the attack as worshippers went to break their fast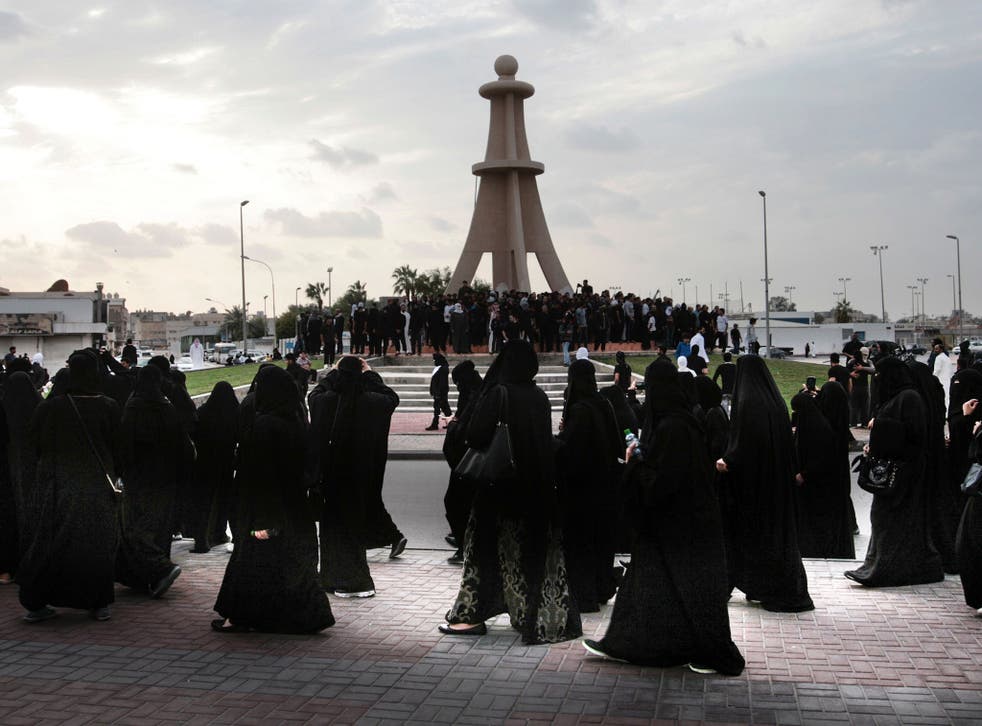 Two explosions have been heard near a mosque in the Saudi Arabian city of Qatif.
A witness said one explosion destroyed a car parked near a mosque, followed by another explosion just before 7pm local time.
Body parts could be seen and they are believed to be that of an attacker, the witness added.
Local resident Mohammed al-Nimr, the brother of prominent Saudi Shia cleric Nimr al-Nimr who was executed in January, said the attack had not caused any injuries.
He said the bomber detonated his suicide vest when most of the residents of the neighbourhood were indoors breaking their fast for Ramadan.
A car bomb also detonated around the same time as the suicide attack, he added.
State media reported that two suicide bombers are believed to have died in the attack which was aimed at the mosque.
Saudi Arabia has been a target of Islamic State attacks that have killed dozens of people.
World news in pictures

Show all 50
In June, the Interior Ministry reported 26 terror attacks in the kingdom in the last two years.
The Qatif region has the highest concentration of Shia Muslims in the predominantly Sunni country.
An earlier attack in Qatif – which was claimed by Isis' affiliates – in May 2015 killed 21 people.
It follows another suicide attack near the US consulate in Saudi Arabia's second city, Jeddah, at around 2am local time on Monday morning which injured two security guards.
A similar attack on the Prophet's Mosque in Medina killed four and wounded five.
No group has claimed responsibility for the bombings so far.
Additional reporting by agencies
Join our new commenting forum
Join thought-provoking conversations, follow other Independent readers and see their replies