Mohammed bin Salman: Saudi Arabia's great young reformer may struggle to control the forces he has unleashed
In the last of a three-part series on Saudi Arabia, Bethan McKernan asks whether the crown prince will be able to see through his ideas for reform
Wednesday 07 February 2018 20:36 GMT
Comments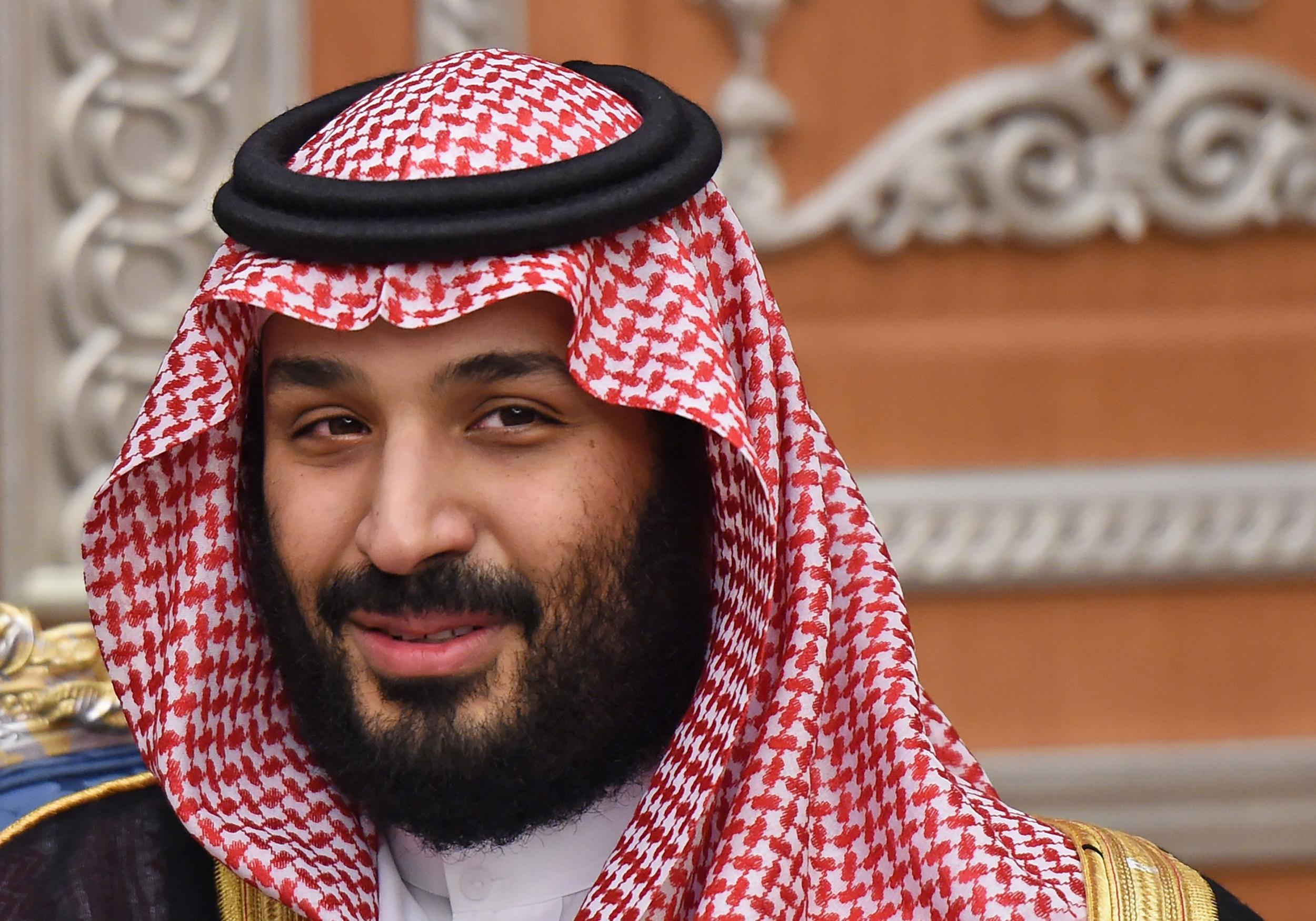 At the closing ceremony of the King Abdul Aziz camel festival in the desert village of Rumah, 130 kilometres (81 miles) from Riyadh, ardah dancers in two rows wave their swords to the drumbeat.
From behind the glass of the royal box, King Salman of Saudi Arabia beckons for his own sword, and with some effort rises to his feet. He lifts it over his head to join in with the performers.
His son, newly appointed Crown Prince Mohammed, stays seated with his arms folded, nodding his head to the music.
Women in Saudi Arabia are learning to kick-box, in this underground gym in Jeddah
The stands at the race track are almost empty because of the tight security restrictions put in place for the royal party. But the spectators roar when the king stands up.
One man walks up as close as he can get to the glass walls of the VIP section, where dozens of middle aged men in white thobes and keffiyehs surround the king and his heir.
He uses his phone to take a photo through the glass but the inside light and reflection of the sun make for a poor picture. He sends it to about a dozen WhatsApp contacts anyway.
"In your country, you have movie stars, celebrities," he said. "In Saudi, we have the royal family."
Salman ascended to the throne after his 90-year-old half-brother Abdullah died of pneumonia in 2015.
He appointed Mohammed, his eldest son by his third wife, as his successor last June, and the young prince is now by some stretch the second most powerful person in the kingdom.
Saudi Arabia's camel festival
Show all 11
The state of 81-year-old Salman's health is a fiercely guarded secret, but when he dies, MbS, as he is known, will be the youngest king the modern state has ever seen. At just 32, he is expected to effectively set the tone for Saudi policy for decades.
MbS's rise has electrified Saudi society. Unlike older generations of the royal family, he has embraced media attention and his face beams down from billboards and television screens everywhere.
To the young, the crown prince's rapid ascent to power was taken as as sign that things in the conservative kingdom are changing. Now, reforms are being implemented quicker than even the most daring could have imagined a few years ago.
"This country needs someone like him," 25-year-old Yousif el Helw, from Jeddah, told The Independent.
"I definitely think he is genuine [about reform], because he doesn't have a reason not to be," Mr Helw added.
"He doesn't need to do this for show, because the people have no say."
MbS is the driving force behind Vision 2030, the kingdom's long-term economic plan to wean itself off dependence on oil, and has helped write a raft of socially liberal royal decrees allowing women to drive, reining in the notorious religious police and reopening cinemas. He has also promised a return to a more "moderate" Islam.
His ideas are wildly popular in a country where 70 per cent of the 80 million strong population is under 30. Young people in the kingdom are hungry for the freedoms the growth of the internet and smartphones now allows them to see peers enjoying elsewhere.
"Mohammed bin Salman genuinely seems to believe the country has been stuck in its old conservative ways for too long," said Daniel Byman, a senior fellow at the Centre for Middle East Policy in Washington DC.
"Education and driving for women – these moves are about more than just helping the population swallow the recent economic woes. But there's always the question: 'Why now?'"
The rapid reforms do not stretch as far as addressing Saudi Arabia's lack of freedoms of expression, assembly, or its liberal use of capital punishment.
They also do not fundamentally change the guardianship system which effectively makes Saudi women second-class citizens.
And in November, more than 200 members of the Saudi elite were locked up in Riyadh's Ritz-Carlton as part of an anti-corruption drive, a move that showed the new crown prince is as ruthless as he is charming.
By consolidating his power base at home MbS hopes to be able to realise the kingdom's vision of realigning the Middle East away from regional rival Iran. Domestic reform is also an indicator of good behaviour and progress - a potential pathway to gain international support for the new Saudi playbook.
Under US President Donald Trump's administration, Washington and Riyadh are now united by the idea that Iran is a definitive evil the world must stand against.
"The US and Saudi have not been this closely aligned in years," Mr Byman said. "There is a personal relationship and rhetorical harmony."
Saudi Arabia king's golden escalator get stuck as he tries to descend from his plane in Russia
But the 32-year-old didn't earn the dubious epithet "the most dangerous man in the world" for nothing.
Western diplomatic sources say he has a reputation for recklessness. His policy within the Middle East to date has ranged from embarrassing to disastrous.
Attempts to influence events in Lebanon and Qatar have for the most part backfired; and the kingdom's involvement in Yemen's civil war has stagnated to the point it is now being referred to as Saudi's Vietnam.
"Despite everything we've seen from Trump himself, it's still actually quite hard to be friends with the Saudis right now," said Farea al Muslimi, a Yemeni analyst and non-resident fellow at London's Chatham House.
"You can't barefacedly sell arms [that are fuelling Yemen's war]. No matter how much cleaning up the Saudis do of their image Yemen is still an ugly truth they are partly responsible for.
"You could let dead people drive, not just women, but that fact is the same."
MbS's strategy at home is bold and, like his foreign policy adventures, it isn't guaranteed to work.
Saudi Arabia is going through more upheaval at the moment than the modern kingdom has ever seen. Not everyone is ready for social change, and members of the House of Saud sidelined by the crown prince's recent power grab could yet form blocs of opposition against him.
The average Saudi citizen is suffering from fuel subsidy cuts and rising unemployment – factors which in the Arab Spring led to uprisings and war elsewhere in the region.
Saudi Arabia stands on the cusp of real change – but with it comes the inherent risk of instability.
Whether the new crown prince will be able to control the myriad forces he has unleashed both at home and abroad remains to be seen.
Join our commenting forum
Join thought-provoking conversations, follow other Independent readers and see their replies