Saudi Arabia orders 1,000 lashes and ten-year sentence for editor of website that discussed religion
Severe sentence comes after Kingdom criticised Norway's human rights record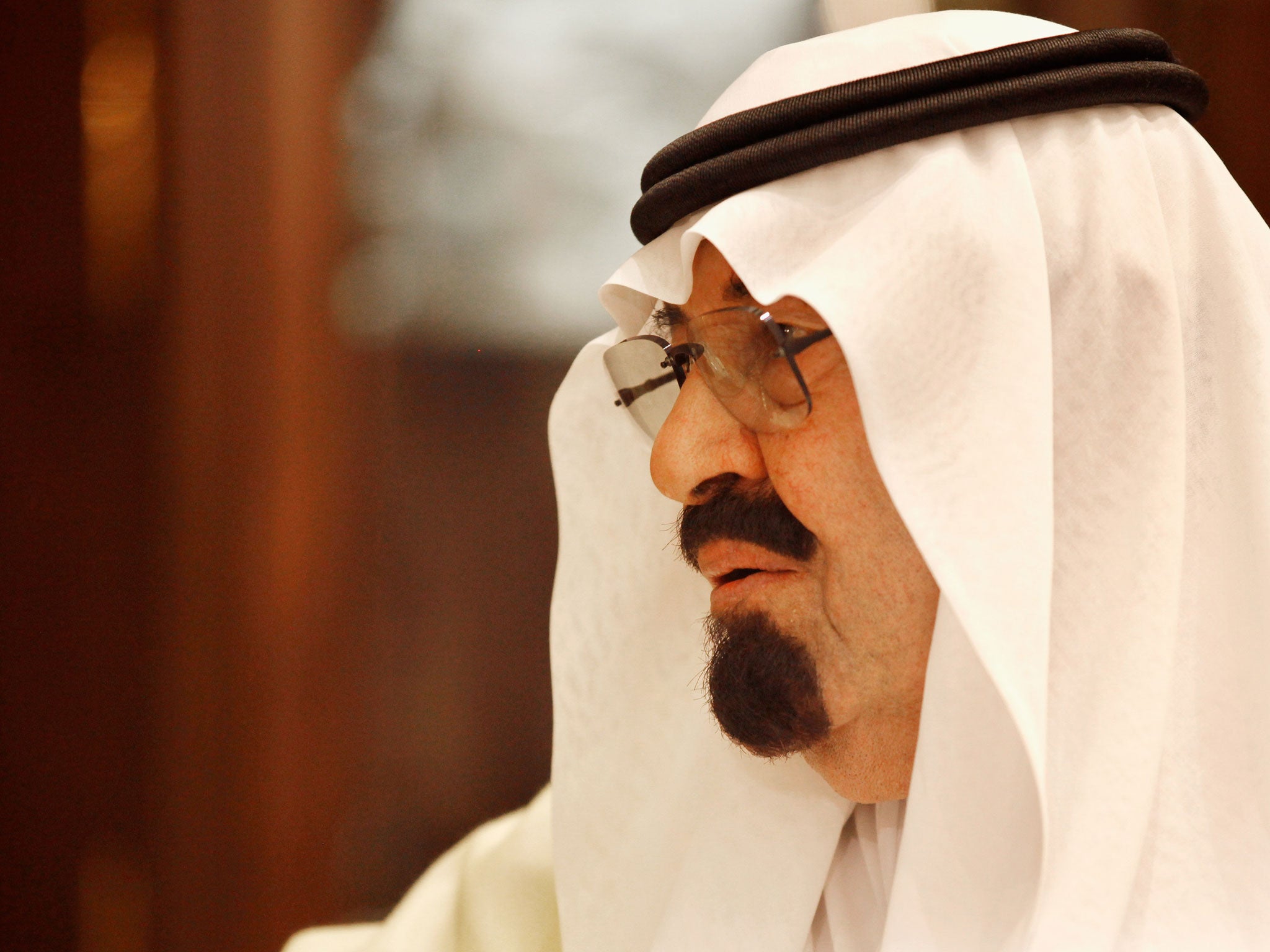 A Saudi Arabian court has sentenced the editor of a website that discussed religion in the ultra-conservative Islamic kingdom to 10 years in jail and 1,000 lashes.
Raif Badawi, who started the "Free Saudi Liberals" website, was arrested in June 2012 and charged with cyber-crime and disobeying his father - a crime in the Arab state, local media has reported.
His website included articles that were critical of senior religious figures such as Saudi Arabia's Grand Mufti and allegedly insulted Islam and religious authorities, according to Human Rights Watch.
Prosecutors had demanded Badawi be tried for apostasy, a charge which carries the death penalty, but this was dismissed by the judge.
Badawi was originally sentenced to seven years in prison and 600 lashes in July last year, but an appeals court overturned the sentence and ordered a retrial - which then earned him a more severe sentence.
His punishment comes shortly after Saudi Arabia criticised Norway's human rights record and accused it of not doing enough to counter criticism of the prophet Mohammed.
The gulf state also demanded all criticism of religion and of the Prophet Mohammed be made illegal in Norway.
Badawi's lawyer, human rights activist Waleed Abu al-Khair, will not be able to represent him in an appeal because he has also been jailed and is currently awaiting trial on criminal charges that include "breaking allegiance with the king," and "making international organisations hostile to the kingdom".
His retrial led the judge to impose a harsher punishment and fine him one million riyals (£157,000).
In April, the Kingdom introduced a series of new laws which define atheists as terrorists, according to HRW.
In a string of royal decrees and an overarching new piece of legislation to deal with terrorism generally, the Saudi King Abdullah has clamped down on all forms of political dissent and protests that could "harm public order".
Saudi Arabia also announced in March it intended to close the local office of the Qatari-owned al Jazeera satellite television over Qatar's backing for the Muslim Brotherhood, local media said.
Join our commenting forum
Join thought-provoking conversations, follow other Independent readers and see their replies