Saudi billionaire Prince Alwaleed bin Talal 'released' after two months in Ritz-Carlton prison
Investor is the most high-profile figure of more than 200 detained as part of Crown Prince Mohammed bin Salman's corruption purge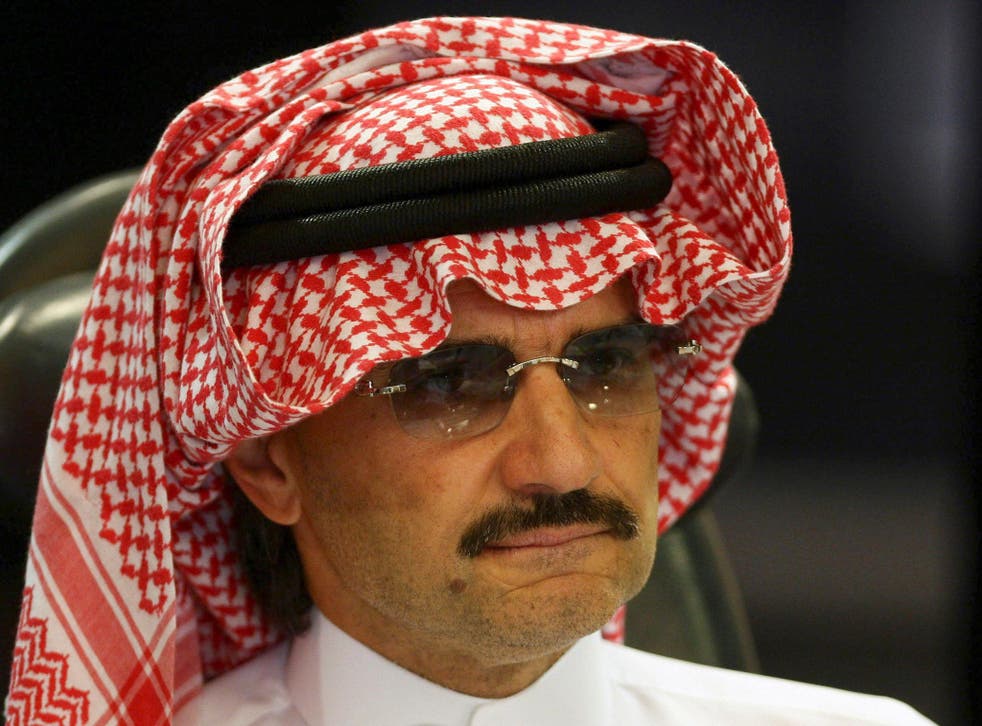 One of the world's richest men, Saudi Arabia's Prince Alwaleed bin Talal, has been released from detention at Riyadh's Ritz-Carlton hotel where he was held as part of the Kingdom's sweeping anti-corruption crackdown.
The 62-year-old prince was the most well-known of the more than 200 royal figures, politicians and business leaders taken into custody last November in a move widely viewed as part of new crown prince Mohammed bin Salman's efforts to consolidate his power.
The family of the multi-billionaire, who has holdings in global companies such as Twitter, Apple and Citigroup, confirmed his release on Saturday.
Saudi Arabia's crown prince: Country will return to 'moderate, open Islam'
In an interview with Reuters the previous evening, the $17bn (£13bn) prince said, while drinking from a mug bearing his own image, that he was confident he would be cleared of wrongdoing and released soon.
Rumours have been swirling in Saudi Arabia that Prince Talal, like another high-profile detainee, Prince Miteb bin Abdullah, was trying to secure his release with a payment to the House of Saud of $1bn (£750m).
The exact circumstances and terms of his freedom are not clear. A Saudi official said he was freed after a financial settlement was approved by the state prosecutor.
Two months after the unprecedented crackdown, many of those arrested have been released after making similar financial settlements and giving up assets such as palaces and company shares.
The Kingdom's attorney general has said the purge stands to put $100bn (£76bn) lost through decades of embezzlement and corruption back into state coffers.
The Ritz-Carlton is due to reopen 14 February. Those remaining in the hotel by that date are expected to be relocated to prison to await trial.
News agencies contributed to this report
Register for free to continue reading
Registration is a free and easy way to support our truly independent journalism
By registering, you will also enjoy limited access to Premium articles, exclusive newsletters, commenting, and virtual events with our leading journalists
Already have an account? sign in
Register for free to continue reading
Registration is a free and easy way to support our truly independent journalism
By registering, you will also enjoy limited access to Premium articles, exclusive newsletters, commenting, and virtual events with our leading journalists
Already have an account? sign in
Join our new commenting forum
Join thought-provoking conversations, follow other Independent readers and see their replies