Saudi crown prince escalates Iranian war of words calling supreme leader 'the new Hitler'
Iran responds with anger to Mohammed bin Salman's comments, accusing him in turn of 'following path of dictators' and advising him to 'think about their fate'
Friday 24 November 2017 17:53 GMT
Comments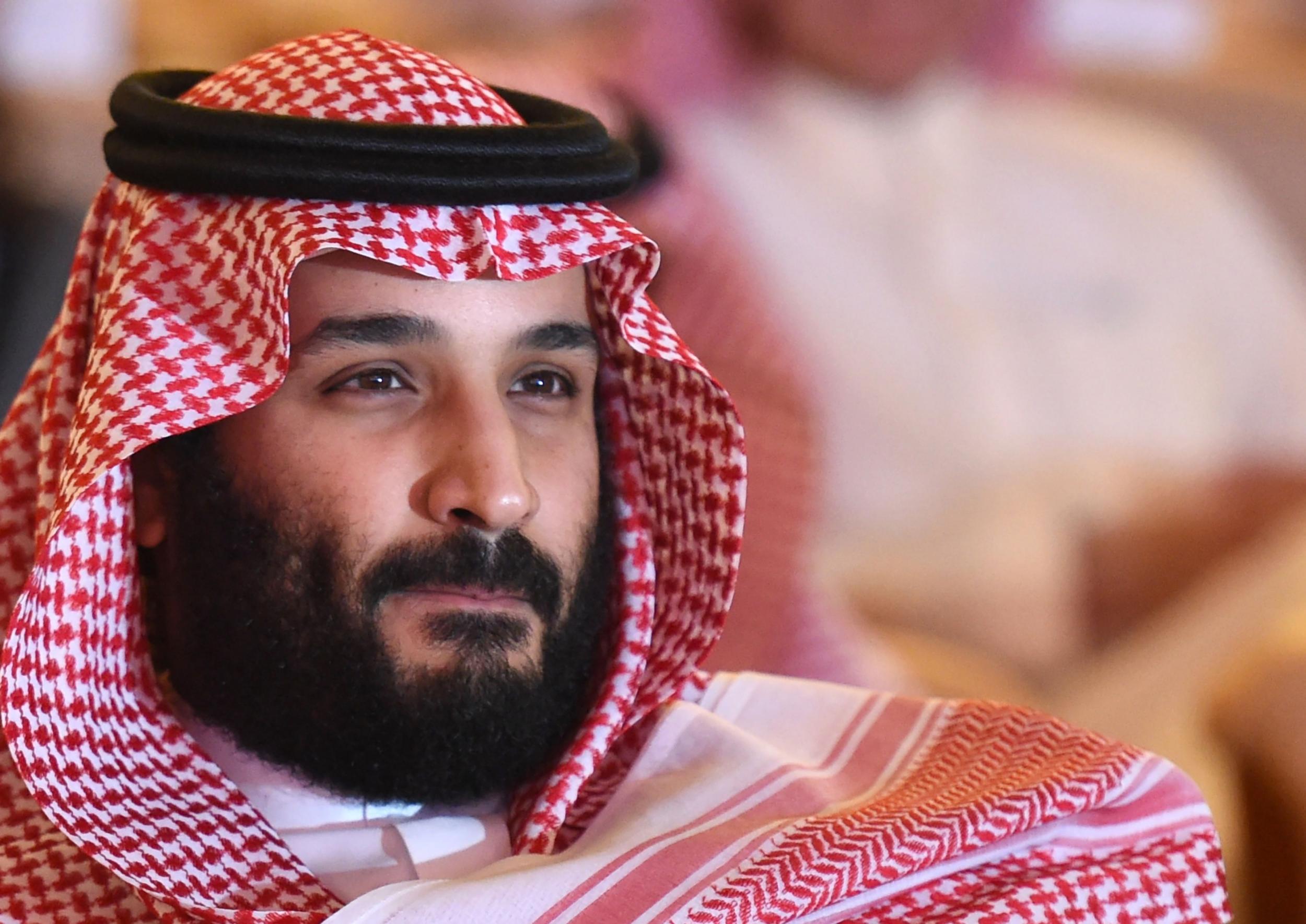 Saudi Arabia's powerful new crown prince has called Iran's religious supreme leader "the new Hitler of the Middle East", a remark which has further inflamed relations between the two regional powers.
Mohammed bin Salman, who was appointed heir to the throne by his father King Salman in June, made the comment in a rare interview with the New York Times on Thursday.
Iran responded furiously to the remarks on Friday, accusing the prince of "following the path of regional dictators" and advising the young leader to "think about their fate".
King Salman brushes aside nephew to make son "MBS" next in line to the throne
32-year-old Prince bin Salman is widely seen as the face of the modern kingdom. He is the driving force behind 'Vision 2030', the kingdom's long term economic plan to wean itself off dependence on oil, and in recent months has announced several liberal societal reforms.
In his role as defence minister, however, he has attracted criticism for his role in Saudi Arabia's bloody intervention in the Yemeni civil war, as well as his aggressive stance on Iran.
The prince re-emphasised the Sunni kingdom's opposition to Shia Iran, with which it vies for geopolitical dominance in the Middle East, backing rival sides in several wars and political crises.
The Islamic Republic's alleged bid for expansion under Supreme Leader Ayatollah Ali Khamenei must be stopped, he said.
The situation in Yemen
Show all 14
"We learned from Europe that appeasement doesn't work. We don't want the new Hitler in Iran to repeat what happened in Europe in the Middle East," he said.
Relations between Riyadh and Tehran have sunk to new lows following a 4 November ballistic missile intercepted near Riyadh's airport fired by Iran-backed Houthi rebels in neighbouring Yemen.
Saudi Arabia said the missile was an "act of war" by Iran, which it said supplies the Shia rebels with arms.
Iranian general says he would 'bury' Donald Trump
The Saudi-led coalition fighting on behalf of Yemen's exiled government responded by shutting down the entire country's airspace and seaports, in the process triggering renewed fears of famine in the war-torn country.
The resignation of Lebanon's Prime Minister Saad al Hariri in Riyadh earlier this month has also stoked tensions. Mr Hariri, of the Sunni Future Movement party, said he feared an assassination attempt and the growing power of Lebanon's Iran-backed Shia militant group Hezbollah.
Many, however, believe he was pressured to resign by the Saudi authorities in a bid to destabilise Lebanon's coalition government.
Mr Harir suspended his resignation on his return to Lebanon on Wednesday.
Join our commenting forum
Join thought-provoking conversations, follow other Independent readers and see their replies