Women detainees 'being sexually assaulted and flogged' in secret Saudi prisons
Female activists described being forced to kiss in front of interrogators, waterboarded and tortured with electric shocks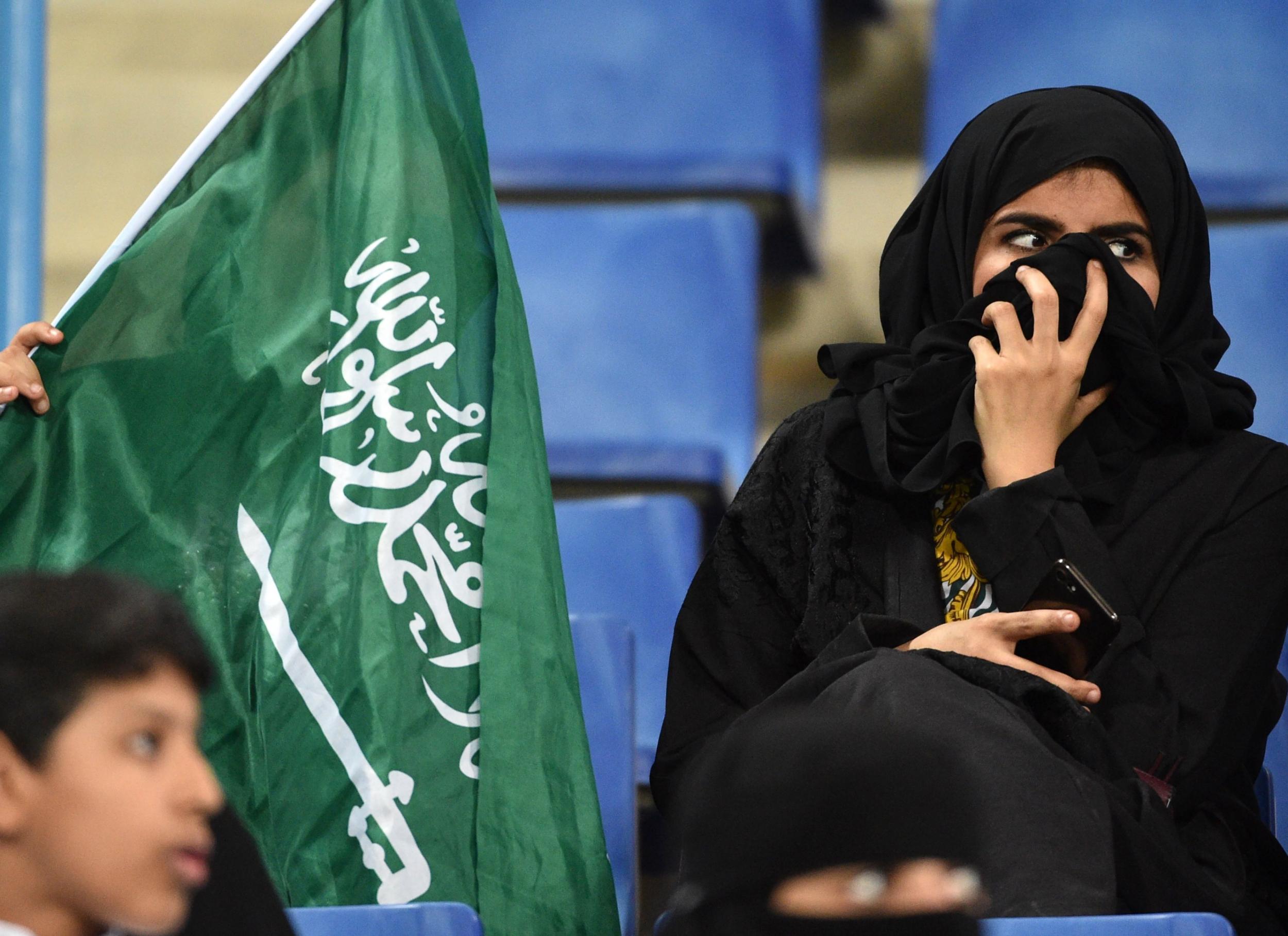 Female rights activists in Saudi Arabia have been sexually assaulted, tortured with electric shocks and flogged so hard they cannot stand, Amnesty has reported, as British MPs ratcheted up pressure on Riyadh to grant them access to the detainees.
At least 10 rights defenders have been tortured, including being made to kiss each other while interrogators watched, Amnesty said in a report released on Friday.
One woman activist was wrongly told by an interrogator that her family members had died, a lie she was made to believe for an entire month. Others held in the secret prisons were tortured with electric shocks, flogged so hard they could not stand, or waterboarded, the human rights group said.
Among the women, who have all been held since a wave of arrests in May, are prominent rights activists such as Loujain al-Hathloul and Aziza al-Youssef, who campaigned for women's right to drive and against the Kingdom's oppressive male guardianship system which controls its female citizens. None has been officially charged or referred to trial, and most have no legal representation.
The alarming reports come as a group of cross-party British MPs and international lawyers gave Saudi Arabia until the end of the month to grant them access to the women.
The group, which has formed a detainee review panel, has sent an official request to the Saudi ambassador to the UK, Prince Mohammed bin Nawwaf bin Abdulaziz, to obtain first-hand testimony from 10 women who are being held in a number of jails in the country.
They said if there was no positive response by 29 January a report detailing all the allegations of mistreatment gathered by rights groups including Amnesty would be published soon afterwards.
The Saudi government has repeatedly denied the claims of mistreatment of the detainees.
"We are extremely concerned about the wellbeing of these activists, who have been in arbitrary detention for around nine months simply for standing up for human rights," Lynn Maalouf, Amnesty International's Middle East Research Director, said on Friday.
"The Saudi Arabian authorities have repeatedly proven themselves unwilling to effectively protect detainees from torture, or to carry out impartial investigations into claims of torture in custody. That is why we are calling on Saudi Arabia to give independent monitoring bodies immediate and unfettered access to the detained activists."
Amnesty said the fresh testimonies followed ones they gathered in November that detailed how several activists, including a number of women, had been repeatedly tortured by electric shocks and flogging, leaving some unable to walk or stand.
The group urged the UK government to call for the release of the women, saying that despite hailing "reforms" in Saudi Arabia for much of the first part of 2018, it had done little for the plight of the jailed activists.
Meanwhile in the UK, members of the cross-party group – including the Conservative MP Crispin Blunt, former chair of the foreign affairs select committee; Liberal Democrat MP Layla Moran; and Paul Williams, the Labour member of the health and social care committee – warned they would push ahead with publishing the report if their requests were ignored.
They stressed that they were prepared to keep an open mind and listen to the Saudi government's case on the issue but it was imperative they be allowed to carry out their inquiries in Saudi Arabia.
The pressure comes as Riyadh reels from the catastrophic fall out of the murder and dismemberment of Saudi journalist and regime critic Jamal Khashoggi by Saudi officials at their consulate in Istanbul.
Tunisians protest against Saudi Crown Prince's visit
Show all 10
Saudi Arabia's powerful Crown Prince Mohamed Bin Salman (MBS) has faced mounting accusations that he ordered or at least oversaw the killing. The brutal murder also brought to light dozens of other cases of abductions of regime opponents, as well as instances of torture and mistreatment in jail.
Saudi Arabia's top prosecutor has ruled out MBS's involvement and blamed specific intelligence officials who apparently went "rogue".
On Thursday, Reuters revealed that Agnes Callamard, the United Nations special rapporteur on extrajudicial, summary or arbitrary executions, would travel to Turkey next week to head an independent international inquiry into Khashoggi's death.
Earlier that day, Turkish Foreign Minister Mevlut Cavusoglu said it was time for an international investigation and that President Tayyip Erdogan had ordered preparations to be made.
Join our commenting forum
Join thought-provoking conversations, follow other Independent readers and see their replies