Saudi Arabia riots: Two dead after clashes between locals and foreign workers in Riyadh
The protests erupted after a Saudi government clampdown on illegal migrant labourers
Thair Shaikh
Sunday 10 November 2013 18:20 Comments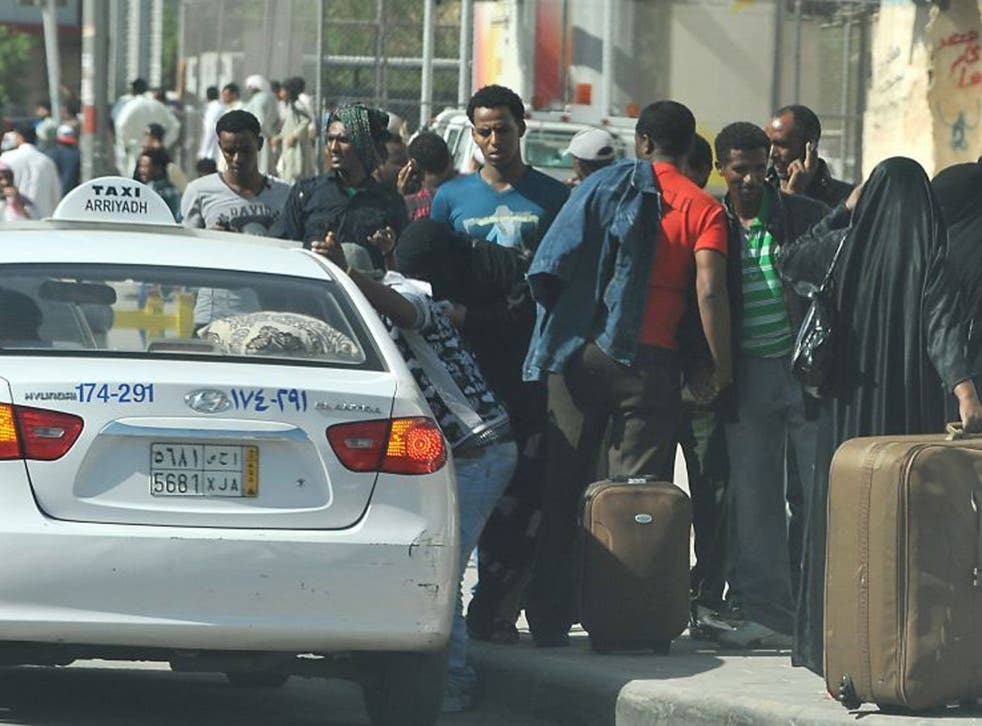 Clashes between Saudi nationals and migrants in the capital Riyadh have left two people dead and dozens wounded.
A Saudi man and an unidentified person died when rioting erupted in the deprived Manhoufa district on Saturday.
The disturbances began when migrants of African origin started protesting against a nationwide government crackdown on foreign workers.
Locals said the protests were in response to the death of an Ethiopian man who was killed last Wednesday as he tried to flee during a police raid.
Rioters threw stones, threatened people with knives and damaged more than 100 cars according to the official Saudi news agency. Police arrested 561 rioters and 68 people were injured.
On Sunday thousands of African migrants residing illegally in Riyadh surrendered to police. More than 30,000 people have already been rounded up, according to officials.
The Saudi Government has been cracking down on illegal foreign workers in an attempt to reduce the black market labour force and increase opportunities for its own nationals.
Immigrants were given a seven-month amnesty to rectify their visa status without penalty or leave the country, a deadline that expired last Monday, when the crackdown began.
Register for free to continue reading
Registration is a free and easy way to support our truly independent journalism
By registering, you will also enjoy limited access to Premium articles, exclusive newsletters, commenting, and virtual events with our leading journalists
Already have an account? sign in
Join our new commenting forum
Join thought-provoking conversations, follow other Independent readers and see their replies