Saudi Arabia's entertainment chief fired after conservative backlash over Russian circus 'nudity'
Breakneck speed of Crown Prince Mohammed bin Salman's social and economic reforms has angered conservatives in kingdom's religious establishment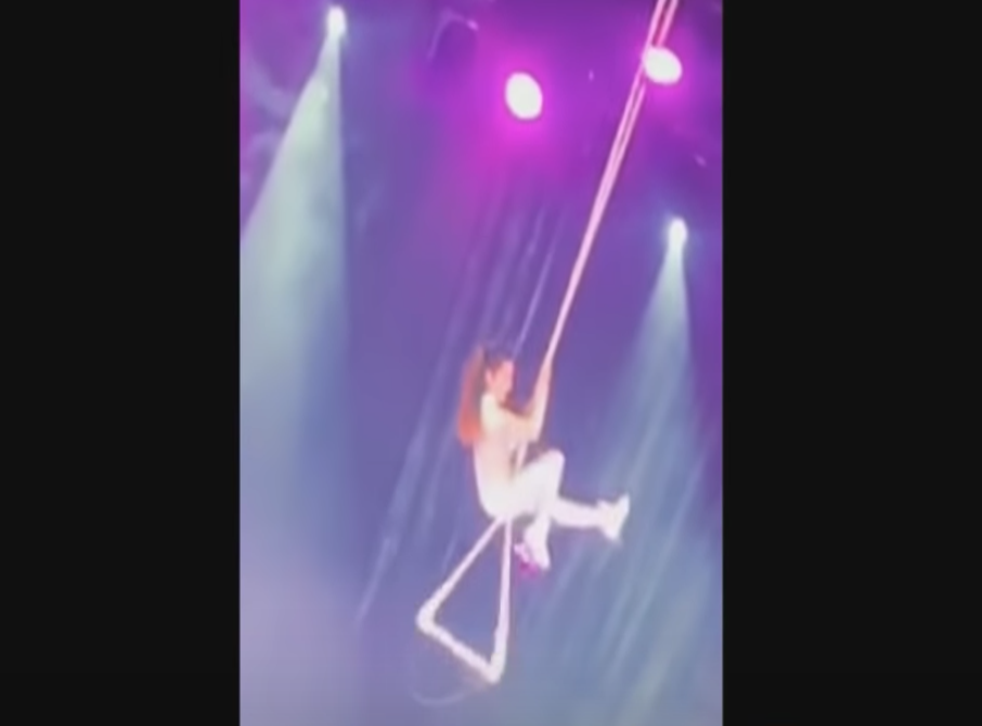 The head of Saudi Arabia's new entertainment authority has been fired after complaints regarding a Russian circus performance which featured women performing in skin-tight clothing.
King Salman issued a royal decree relieving Ahmed al-Khatib of his post as head of the General Entertainment Authority late on Monday night.
State news reported Mr Khatib's sacking without elaborating on the reason, but semi-official newspaper Sabq reported on Tuesday the firing was the result of a backlash from conservative members of the public after the Russian circus performed in the capital of Riyadh.
It is not clear if the remaining shows in the circus's calendar will be adapted or cancelled.
Critics of the show took to social media with the hashtag "Naked Russian Women in Riyadh" to condemn the trapeze artists and acrobats wearing leotards in public in the conservative country, where women must wear the cloak-like abaya by law. Most, but not all, Saudi women also cover their hair and faces.
A YouTube video which has been viewed more than 300,000 times since the weekend shows several Saudi citizens criticising the recently implemented liberal reforms in the country, which they say contradict the kingdom's strict interpretation of Islam.
Saudi Arabia's camel festival

Show all 11
Earlier this year, crown prince Mohammed bin Salman – the driving force behind the rapid social and economic changes – said that Saudi women should not have to wear the abaya or a headscarf as long as their clothing is "decent and respectful".
The most significant of a raft of changes which will affect women's lives in a country where rights groups say the male guardianship system effectively renders them "second class citizens" is the lifting of the driving ban for women, which goes into effect on Sunday.
The breakneck speed of the reforms since Prince Mohammed was appointed heir to the throne a year ago has angered conservatives in Saudi Arabia's religious establishment. Others, however, have pointed out the reforms do not go as far as addressing the country's lack of freedom of expression, political plurality or use of the death penalty.
The entertainment authority has come under particular fire for allowing gender mixing at musical concerts again after a 20-year-long ban and the reopening of commercial cinemas earlier this year.
Saudi Arabia fashion show mocked because it doesn't feature any models- only drones
In April, sports authorities shut down a gym for women in Riyadh after a promotional video showed a woman in tightly fitting exercise clothes.
Media advisor to the royal court Saud al-Qahtani said at the time that the kingdom was on the path of "moderation without moral breakdown".
Saudi Arabia plans to spend £54m on the entertainment industry in the next decade, building concert halls and stadiums, in an effort to increase domestic spending.
Saudis currently spend billions annually on visiting nearby tourist hubs such as Dubai in the UAE.
News agencies contributed to this report
Join our new commenting forum
Join thought-provoking conversations, follow other Independent readers and see their replies