Saudi Arabia's foreign affairs minister Adel al-Jubeir urges Britain to 'respect' the kingdom's use of the death penalty
Adel al-Jubeir said: 'In our country the death penalty is part of our laws and you have to respect this...'
Ashley Cowburn
Saturday 16 January 2016 10:46 Comments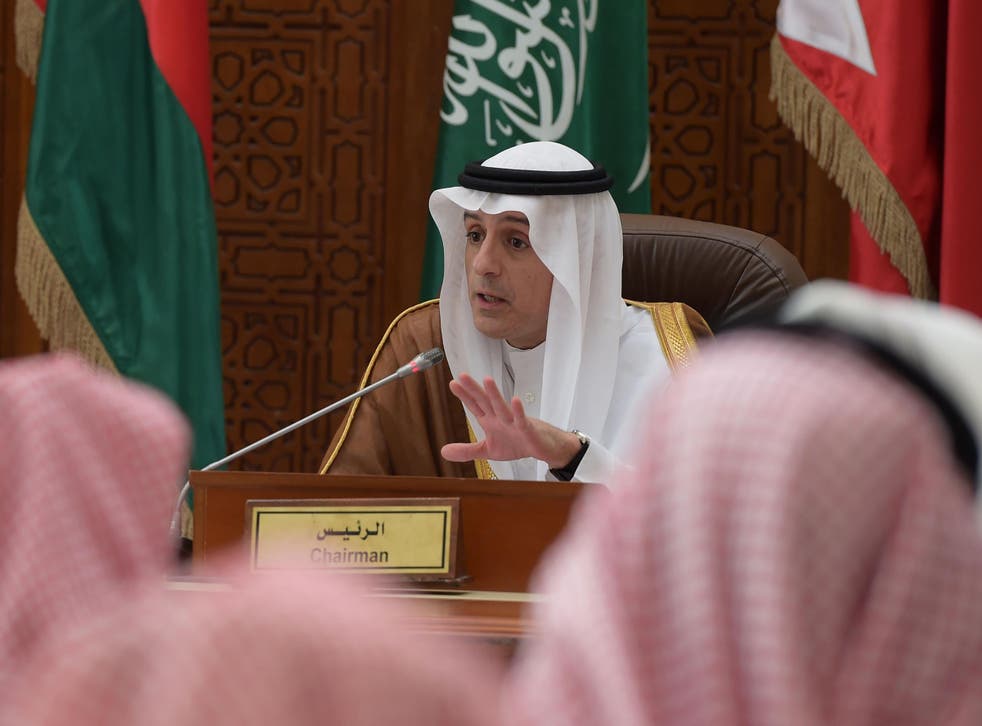 Saudi Arabia's foreign minister has urged Britain to "respect" his country's use of the death penalty, two weeks after the oil-rich kingdom executed 47 people in one day.
Adel al-Jubeir, responding to a question over the kingdom's "terrible image problem", put to him by Channel 4 News' Jonathan Rugman, said: "Well on this issue we have a fundamental difference. In your country, you do no execute people, we respect it. In our country the death penalty is part of our laws and you have to respect this as it is the law, part of the law, in the United States and other countries."
He added: "With regards to the perception of Saudi Arabia among the British public, this is a problem we need to work on. We have not been good at explaining ourselves, we have not done a good job at reaching out to the British media or to the British public or to the British institutions, academic institutions, think thanks and so forth.
"We maybe not have been as communicative as we should be."
10 examples of Saudi Arabia's human rights abuses

Show all 10
The foreign minister's comments come after international outcry over the Saudi kingdom's execution of 47 prisoners in one day earlier this month. Among those put to death was the prominent Shia cleric and dissident Sheikh Nimr al-Nimr who was a vocal supporter of the mass anti-government protests that flared up in the kingdom's oil-rich Eastern Province in 2011.
Amnesty International said the Saudi authorities had demonstrated "utter disregard" for human rights. Philip Luther, director of Amnesty's Middle East and North Africa programme, added: "The killing of Sheikh Nimr al-Nimr in particular suggests they are also using the death penalty in the name of counter-terror to settle scores and crush dissidents.
He added: "Carrying out a death sentence when there are serious questions about the fairness of the trial is a monstrous and irreversible justice."
According to several groups that monitor the death penalty worldwide, the kingdom executed 157 people in 2015, with beheadings reaching their highest level in two decades. Saudi Arabia, however, does not release annual tallies, though it does announce individual executions in state media throughout the year.
Register for free to continue reading
Registration is a free and easy way to support our truly independent journalism
By registering, you will also enjoy limited access to Premium articles, exclusive newsletters, commenting, and virtual events with our leading journalists
Already have an account? sign in
Join our new commenting forum
Join thought-provoking conversations, follow other Independent readers and see their replies