Saudi Arabia sacks longstanding finance minister as kingdom grapples with lost oil revenue
Last vestige of late King Abdullah's economic team removed as austerity measures set in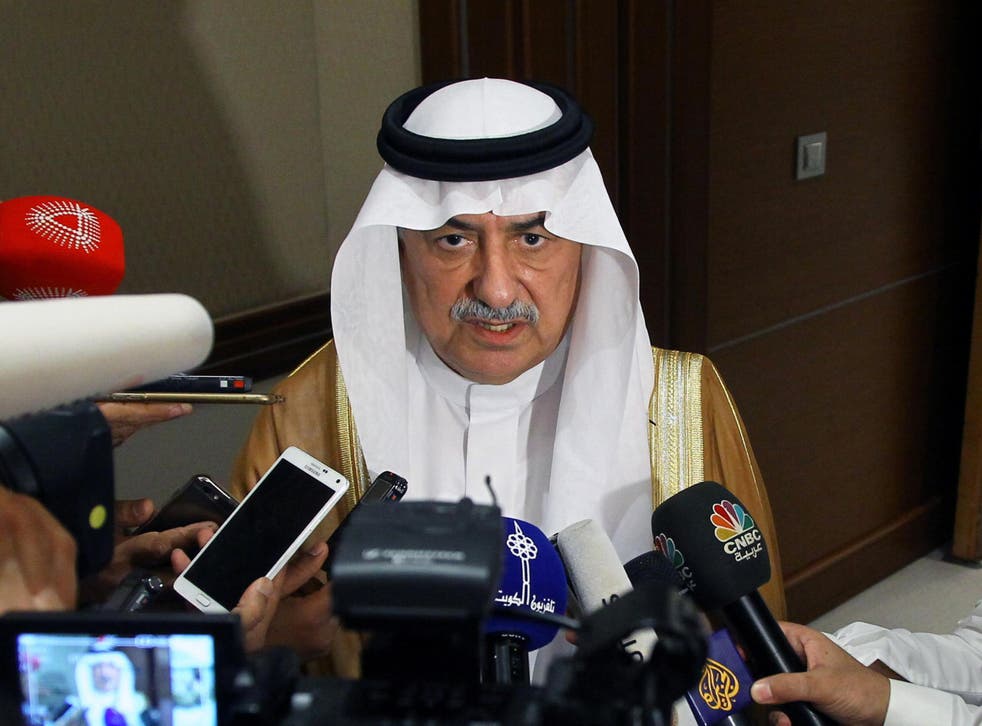 Saudi Arabia has sacked its veteran finance minister as the kingdom attempts to transform its economy after a slump in the price of oil.
Ibrahim al-Assaf "has been removed from his position", according to royal decree from King Salman, and replaced by Mohammed Aljadaan, head of the Capital Market Authority that regulates the stock market.
Mr Assaf's sacking removes the last vestige of the late King Abdullah's appointments from the country's economic team, although he will continue to serve elsewhere in the cabinet.
The 67-year-old had held the position since 1996 and was a close ally of the previous monarch, whose death prompted an overhaul of ministerial appointments, including the sacking of oil minister Ali al-Naimi.
The most recent removal of a senior figure comes as the kingdom is undergoing sweeping reform to wean itself from oil wealth and diversify its economy.
Since 2014, the global price of oil has been cut by about half. As the world's biggest oil exporter, the country predicts an $87 billion (£71 billion) budget deficit this year.
With a war in Yemen raging, an expense that has placed further strain on Saudi finances, the Kingdom has spent its $180 billion (£147 billion) financial cushion and resorted to heavy borrowing.
In reaction, the Riyadh has imposed drastic austerity measures, which has send the broader economy into a rapid slowdown.
Public spending has been slashed, including cuts to subsidies and reductions in cabinet ministers' salaries and major infrastructure projects have now been put off.
Additional austerity measures, including large scale privatisation, are expected to be brought in during the coming years, causing concern living standards will fall.
10 examples of Saudi Arabia's human rights abuses

Show all 10
Mr Assaf was instrumental in high government spending prior to drop in the oil price. He said last week said Saudi Arabia's financial position remained strong despite plummeting oil prices, although he added there was "some pressure" on bank liquidity.
"We have been able to maintain a good position in public finances," Mr Assaf said.
A barrel of oil is currently worth around $50 (£41) after it struck a 10-year low of less than $30 (£25) in January, down from a peak of more than $100 (£82) during 2014.
Register for free to continue reading
Registration is a free and easy way to support our truly independent journalism
By registering, you will also enjoy limited access to Premium articles, exclusive newsletters, commenting, and virtual events with our leading journalists
Already have an account? sign in
Register for free to continue reading
Registration is a free and easy way to support our truly independent journalism
By registering, you will also enjoy limited access to Premium articles, exclusive newsletters, commenting, and virtual events with our leading journalists
Already have an account? sign in
Join our new commenting forum
Join thought-provoking conversations, follow other Independent readers and see their replies