Saudi ban on women fans from Italian Super Cup prompts sexism row
Unaccompanied women are only able to buy tickets for the 'family' seats whereas men can sit alone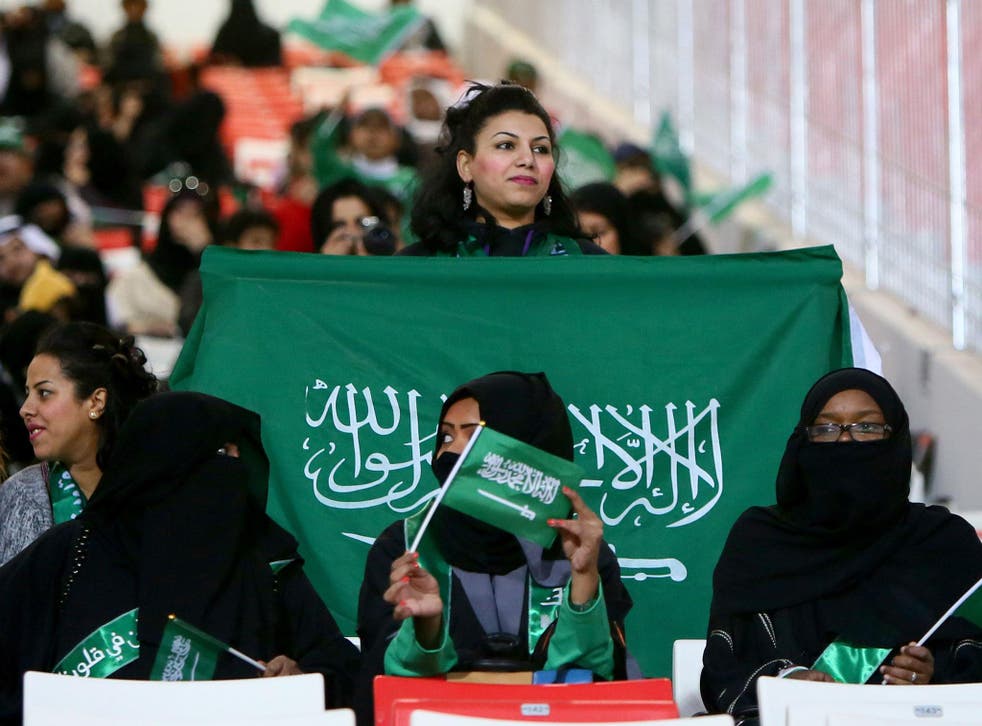 The ban on unaccompanied women attending the Italian Super Cup in Saudi Arabia has caused outrage in Italy.
The cup will be played between Italian football clubs Juventus and AC Milan in Riyadh in mid-January, but women are only able to buy tickets for the "family" section whereas men can sit alone, the Italian football league announced.
Matteo Salvini, Italy's far right interior minister and deputy prime minister, argued holding the match in Saudi Arabia was "disgusting" due to the restrictions put on female fans.
Mr Salvini, leader of the country's hard right populist League party, condemned the fact sections of the King Abdullah Sports City stadium will be reserved for men only for the match on 16 January.
"It's sad, it's disgusting that the Italian Super Cup is being played in an Islamic country where women cannot go to the stadium if they are not accompanied by men," he said on Facebook on Thursday.
The outspoken AC Milan fan, who rarely misses a game, said he would not be watching the match.
Vincenzo Spadafora, responsible for the government's equal opportunities, said he was "bitterly disappointed" – saying it was "unacceptable for Italian football to turn a blind eye to this blatant discrimination".
Serie A, the game's organisers, defended the decision to hold the game in Saudi Arabia and challenged Mr Salvini's claim that women could not enter the stadium without a man.
"Until last year, women (in Saudi Arabia) could not attend any sporting event," Serie A president, Gaetano Micciche, said.
"We are working to ensure that in the next games that we play in the country, women can access all the stadium seats."
He argued the presence of women inside the stadium alone would constitute a "historic first".
Saudi women attended a football match in Saudi Arabia for the first time in January last year after the country announced it would allow women into sports stadiums for the first time in October 2017. This was a landmark move which opened up three previously male-only venues to families.
World news in pictures

Show all 50
The controversy follows calls for the game to be moved after the killing of journalist Jamal Khashoggi.
In November, the Italian state TV's journalists' union said it was "absurd" and "unacceptable" for the game to be played in Saudi Arabia less than three months after Khashoggi's killing.
Saudi agents killed Washington Post columnist Khashoggi in the kingdom's Istanbul consulate in October.
US intelligence assessments and experts have said Saudi Crown Prince Mohammad bin Salman, who controls all levers of power in Saudi Arabia, likely ordered, or at least knew about the high-profile murder. Saudi authorities say those who killed Khashoggi exceeded their authority, and prosecutors are seeking the death penalty for five people allegedly involved.
Human rights group Amnesty International has also expressed opposition to the football match being played in Saudi Arabia.
"Even before the horrific killing of Jamal Khashoggi, Saudi Arabia had a truly appalling human rights record," said Allan Hogarth, Amnesty International UK's head of policy.
"Big clubs like Juventus and AC Milan need to understand that their participation in sporting events in the country could be used as a form of 'sportswashing'," he said.
Join our new commenting forum
Join thought-provoking conversations, follow other Independent readers and see their replies