Raif Badawi: Saudi Arabia 'surprised and dismayed' at criticism of flogging of liberal blogger
Kingdom 'does not accept any interference in its internal affairs'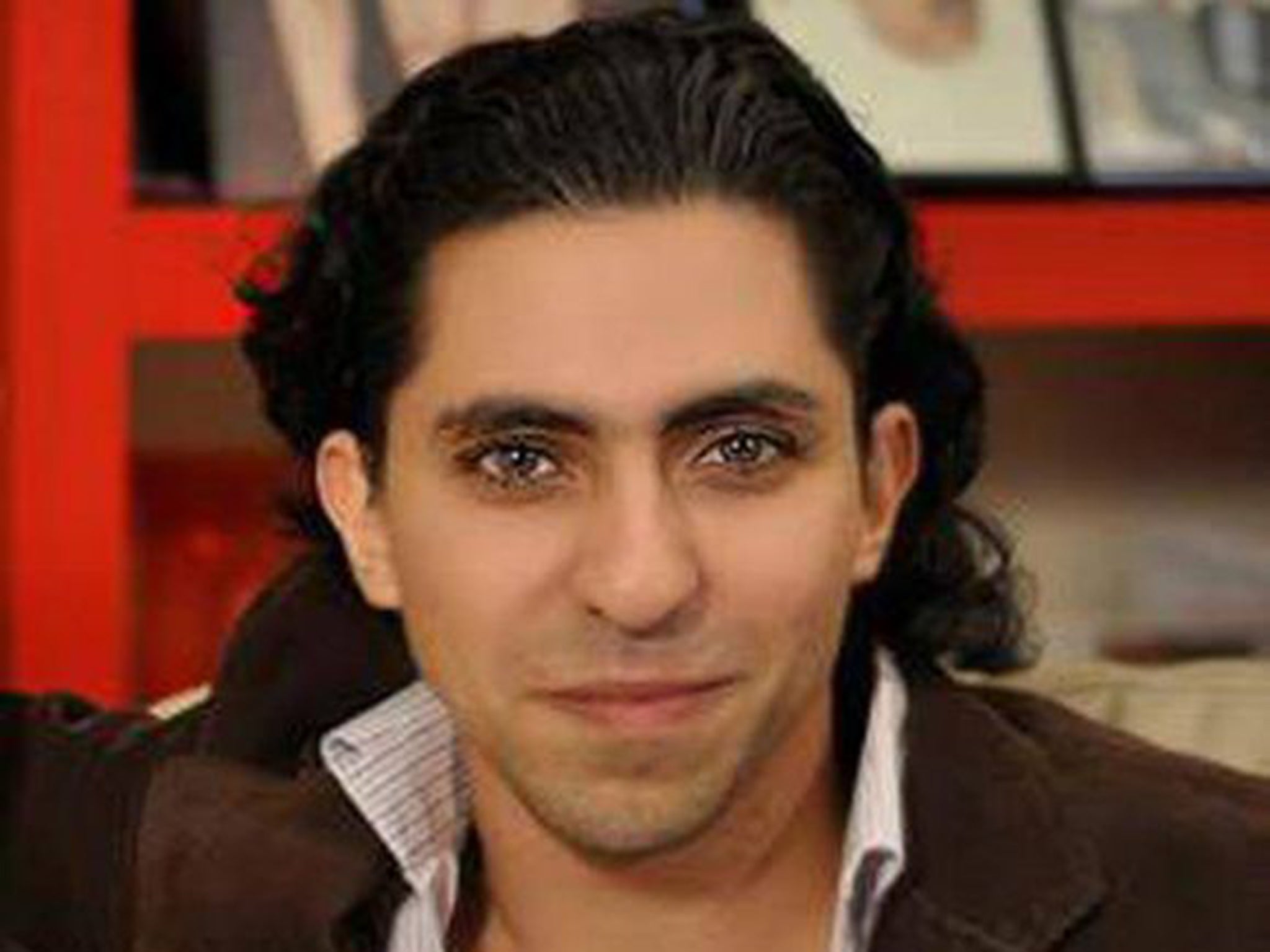 Saudi Arabia has rejected strong criticism from a German ambassador over the treatment of a liberal blogger sentenced to 1,000 lashes and ten years in prison for insulting Islam in his blog.
The sentence was criticised by German vice-chancellor Sigmar Gabriel, who described the punishment dealt to blogger Raif Badawi as "unimaginable", ahead of a meeting with the Saudi King on Sunday.
German news agency DPA quoted Gabriel as saying: "the harshness of this sentence, especially the corporal punishment, is something unimaginable for us, and of course it weighs on our relations."
But Saudi Arabia have since hit back, saying it "expresses its intense surprise and dismay" over international criticism. Blogger Badawi has already received 50 lashes in a public square in January but further rounds have been delayed after pressure from the international community.
Trade between Germany and Saudi Arabia reached $12.4 billion in 2013, with exports from Saudi Arabia accounting for $418 million, Associated Press reports. However, the Saudi Press Agency put out a statement made by an unnamed Foreign Ministry official claiming they will be not be moved by international pressure based on the pretext of human rights.
In pictures: Raif Badawi release protests
Show all 15
They said the kingdom "does not accept any interference in its internal affairs" and said its judiciary is impartial and independent. The statement added that the kingdom's constitution, based in Islamic law, ensures human rights.
Badawi was arrested in 2012 after writing articles criticising Saudi Arabia's clerics. He was found guilty of breaking technology laws and insulting religious figures and sentenced in 2014.
As well as ten years and 1,000 lashes, he was ordered to pay a fine of around $266,000. His lawyer, prominent human rights defender Waleed Abul-Khair, is serving a 15-year sentence for insulting the judiciary, along with other charges related to his political activism.
The first flogging in January attracted widespread international criticism from human rights groups and Western allies. The US called on the kingdom to rescind the punishment and Sweden's Foreign Ministry called on Saudi Arabia's charge d'affaires to protest the flogging. Badawi was "moved to tears" by the campaign.
Activist group Avaaz had organized a protest in front of Berlin's Tegel airport before Gabriel's departure on Saturday to the Saudi capital of Riyadh. Protesters handed Gabriel a petition urging him to help secure Badawi's release and a letter from Badawi's wife, who lives with their three children in Canada.
Gabriel told protesters that the German government has been working for weeks to secure Badawi's release.
Rights groups argue that the case against Badawi is part of a wider crackdown on freedom of speech and dissent in Saudi Arabia since the 2011 Arab Spring uprisings. Criticism of clerics is seen as a red line because of their prestige in the kingdom, as well as their influential role in supporting government policies.
Join our commenting forum
Join thought-provoking conversations, follow other Independent readers and see their replies