Fighter pilot prince named new Saudi ambassador to US
US-trained former fighter pilot takes up new post as part of host of new royal orders from King Salman bin Abdulaziz Al Saud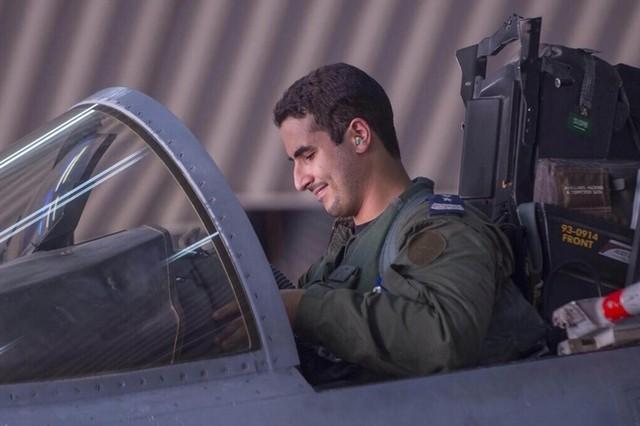 Prince Khaled bin Salman has been named as Saudi Arabia's new ambassador to the United States, as part of a raft of new royal decrees issued by the House of Saud.
The young prince, younger brother to current deputy crown prince Mohammed bin Salman, is a former F-15 pilot who trained with the US airforce in Mississippi.
In 2014, he took part in sorties and bombing raids against Isis as part of the US-led international coalition against the militants. He also served in Yemen.
United Nations elects Saudi Arabia to women's rights body
Prince Khaled, who currently works as an advisor to the Saudi embassy in DC, will take up the prestigious post as soon as possible, the official Saudi news agency reported on Monday.
"The prince is a very organised personality, savvy, youthful, and active," the AFP quoted Salman al-Ansari, a Saudi-US relations expert and political analyst as saying.
Earlier this year Simon Henderson, Director of the Gulf & Energy Policy Programme at the Washington Institute in DC, wrote that Khaled "is being seen as a modern-day version of Bandar bin Sultan, who also trained as a fighter pilot before dominating the US-Saudi relationship for more than two decades as ambassador in Washington."
Saudi foreign minister: Donald Trump 'is a friend to everybody'
Bin Sultan was a close friend of George W. Bush's administration before relations between the kingdom and the US frayed somewhat under Barack Obama, who was critical of the country's human rights record.
The prince, believed to be in his late 20s, replaces Prince Abdullah bin Faisal, who had served in the post since October 2015.
The ambassadorial shake-up comes amid signs the relationship between Riyadh and new US President Donald Trump's administration is warmer than under his predecessor.
10 examples of Saudi Arabia's human rights abuses
Show all 10
Khaled's brother, Deputy Crown Prince and Minister of Defence Mohammed bin Salman, met with the president in Washington DC last month.
The Saudis hailed the meeting as a "historic turning point" in which the two countries discussed their common foe of Iran and cooperation in the fight against Isis.
Also on Monday, King Salman reinstated bonuses for Saudi Arabia's civil servants and military - the first since public sector pay was cut by 20 per cent and other allowances taken away last September in response to falling oil prices.
The move proved deeply unpopular in the kingdom, where around two-thirds of working people are government employees.
Oil has since risen to around $52 (£41) a barrel, although salaries and housing and car allowances still pose a massive problem to the authorities. In 2015, they formed 45 per cent total government spending, when the kingdom's budget deficit grew to a record $98bn.
Monday's far-reaching royal decrees also included two months' extra salary for frontline military personnel fighting in Yemen, the creation of a new national security centre, and the firing of the civil service minister, who is under investigation for abuse of office.
Join our commenting forum
Join thought-provoking conversations, follow other Independent readers and see their replies