Saudi Arabia's top Islamic cleric says women would be 'exposed to evil' if allowed to drive
Kingdom's Grand Mufti describes issue as 'a dangerous matter'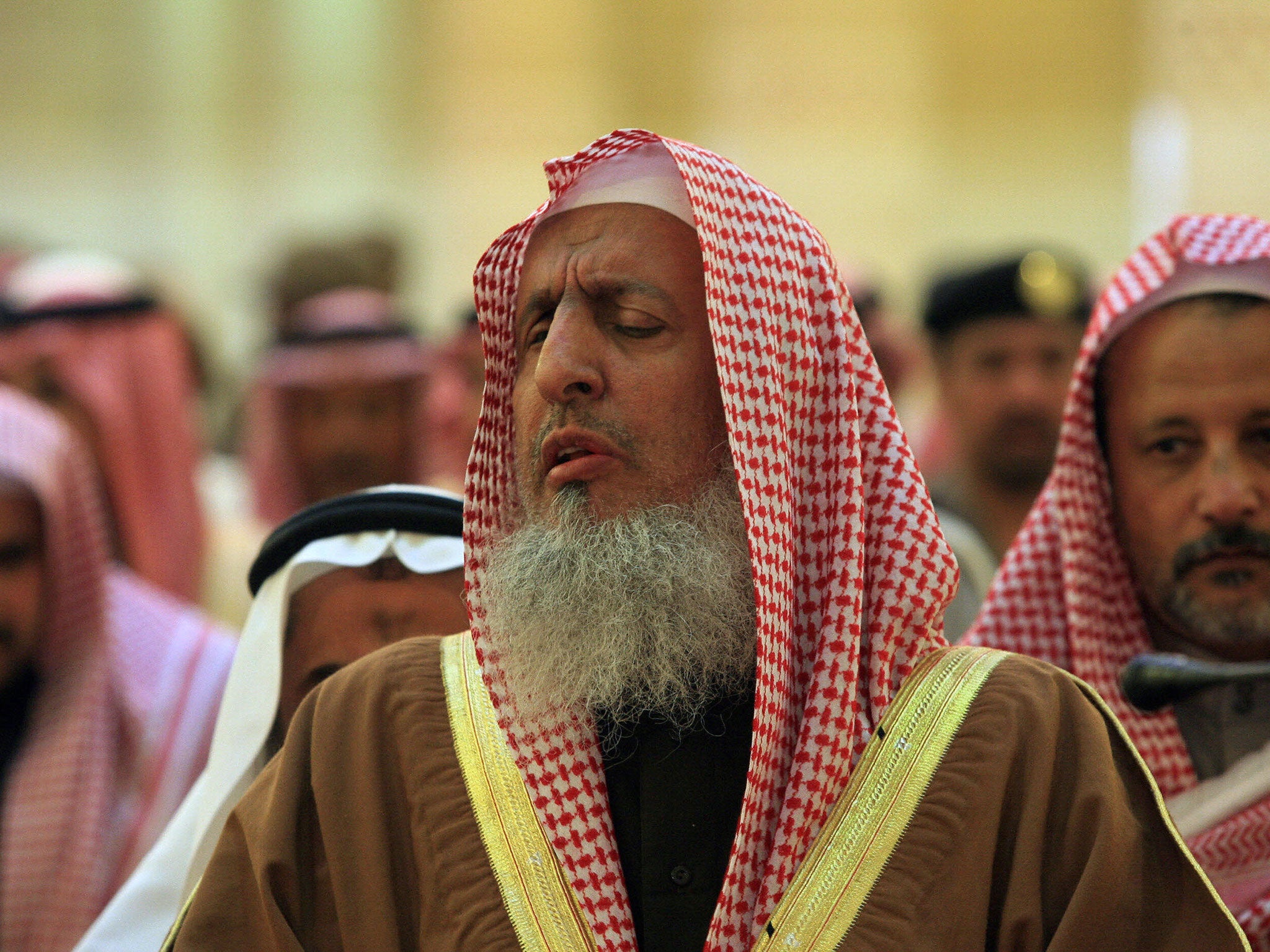 Saudi Arabia's most senior cleric has defended a ban on female drivers, saying it is "a dangerous matter that exposes women to evil".
Grand Mufti Sheikh Abdul Aziz bin-Abdullah al-Sheikh told religious television channel Almajd that men with "weak spirits" and who are "obsessed with women" could cause female drivers harm.
He also said family members would not know the whereabouts of women if they were allowed to drive unaccompanied.
Women's rights have long been a contentious issue in the ultraconservative Islamic country. Although driving is not technically illegal for women, it is essentially forbidden since a local license is required and they are not issued to females.
Last year, women's rights campaigner Loujain al-Hathloul received a 10-week jail sentence after she defied the ban, driving from the United Arab Emirates to the Saudi border in protest.
The Kingdom has made some progress on women's rights in recent times. In December woman were allowed to stand, and vote in, municipal elections for the first time.
Authorities also said divorced and widowed women would be allowed to get family ID cards for their children in future, so they can register them in schools and with healthcare services, according to Human Rights Watch.
However, longstanding male guardianship rules continue, forbidding women from marrying, travelling, enrolling in higher education or obtaining a passport without permission from a male relative or guardian.
The Grand Mufti has historically been outspoken on a range of matters, not just the rights of women.In March, he forbid Muslims in Saudi Arabia from playing chess, claiming it shows "enmity and hatred".
In 2014, Sheikh al-Sheikh claimed Twitter was the "source of all evil and devastation", and that the use of the social media site "promotes evil and harm".
Join our commenting forum
Join thought-provoking conversations, follow other Independent readers and see their replies